A list of the cheapest brand new cars in the Philippines for 2018 and their brief description.
Gone are the days when owning a car is quite a pain for the pockets of Pinoys. Although 'status quo' remains to be present when buying a vehicle today, acquiring one is way easier than before. With the rise of compact vehicles in the previous years, it only proves that car manufacturers studied their game well to offer decent variations of affordable cars that budget-conscious Juan Obrero will buy.
Philkotse.com has compiled 4 of these affordable vehicles that become a sure hit to Pinoy drivers.
1. Suzuki Alto 2018 - [PhP445,000]
Landing the first spot on our list is this Japanese multinational corporation's Suzuki Alto 2018. This hatchback has a subcompact feature that makes it easy to drive along busy roads like the stretch of Ortigas Extension and simply make an alternate route on the outskirts of the highway before reaching its choking points.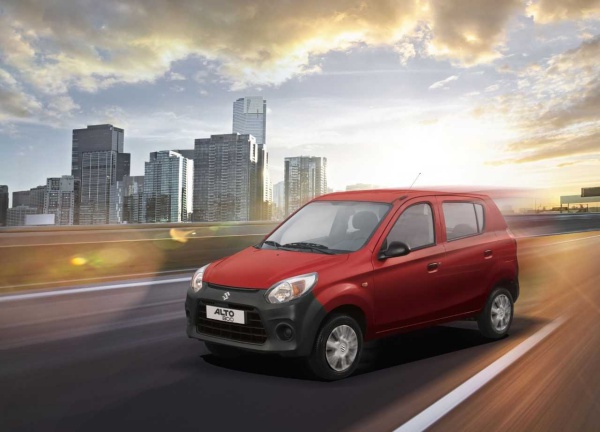 Suzuki Alto's subcompact feature is an affordable companion for Pinoy drivers
Highly-economical and fuel-efficient are two of the many reasons Pinoys find this vehicle very practical. Aside from that, Suzuki Alto 2018 gives average Pinoys enough legroom to move comfortably inside and ample headroom to accommodate some extra movements. Although it may not be like the usual spacious hatchbacks around, this subcompact offers just the right amount of space to travel with it comfortably.
Under the hood lies a 0.8 (798cc) SOHC 3-cylinder 12-valve petrol engine that has a turning radius tighter than most of the other subcompact hatchbacks around that makes Alto 2018 an ideal vehicle for inner city driving. Tagged with its Japanese maker, Suzuki, this vehicle is a brand with a good track record in terms of reliability. This model has a 5-speed manual transmission (MT).
>>> Click for full review of the Suzuki Alto 2018 Philippines
2. Chery QQ3 2018 - [PhP 499,000]
Another entry on our list is the Chinese automaker Chery Automobile Co., Ltd.. Trading as Chery, its QQ3 model penetrates the Philippine car scene with its stylish and eye-candy exterior that can be compared to Suzuki Celerio 2018.
Its aerodynamics that leaves a stylish silhouette adds character to its design. With its subcompact feature and its 13-inched alloy wheels, this hatchback can easily be driven on the busy streets of the bumper-to-bumper scene of Pasay as you drive your way to Macapagal boulevard and track the seaside of Manila bay.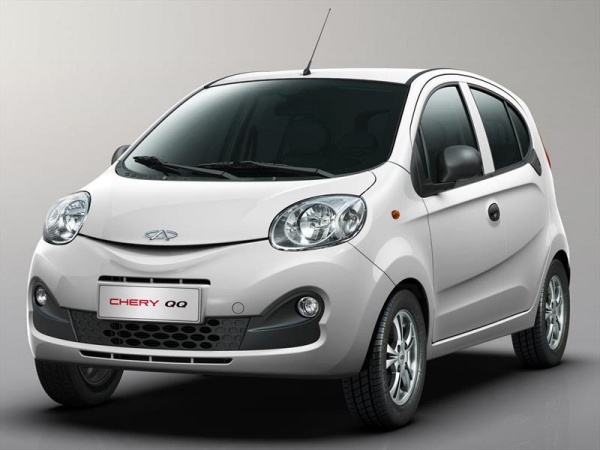 Chery QQ3 2018 is a Chinese subcompact hatchback is a sure hit to budget conscious Pinoys
QQ3 2018 interior boasts enough legroom to the average Pinoys and ample headroom so not to touch the ceiling when moving inside. It also boasts features like air-conditioning system and standard MP3/CD/radio system that can be great partners on the road to keep a good atmosphere inside. This subcompact can be good for novices on the road who want to get a car to hone their driving skills. 
Under the hood, it keeps a 1.0L (998cc) inline 3-cylinder DOHC 12-Valve Multi-Point Fuel injected petrol engine that is mated with a 5-speed manual transmission (MT) that control and give power to the QQ3. Connected to a front disc and rear drum braking system are Trail-Arm rear and McPherson Strut front suspension that provide stability and comfort to the vehicle.
Look into our full list of Chery models for sale to gain an idea of how it might cost you to own one.
3. Hyundai Eon 2018 - [PhP508,000 - PhP526,000]
Owning a slot on our list is South Korea's multinational car manufacturer Hyundai Eon 2018. Perfect for novices on the road, this subcompact hatchback can really be a good partner in this era of skyrocketing increase of prices in the car scene.
Without overloading the driver with a lot of technical aspects of driving, Eon 2018 offers the basics that someone who's trying to learn the ropes should get. This could be a great companion along Aurora boulevard as you try to find your way out of the usual bumper-to-bumper scenery of the stretch.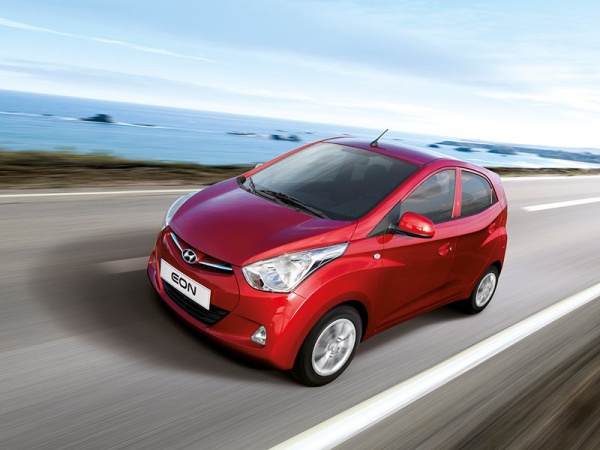 Hyundai Eon 2018 offers a pricetag that appeal to Pinoy drivers
Offering adequate leg and headroom for average Pinoys, this subcompact hatchback simply gives you the right amount of comfort that you should get for its price. It provides more room at the back for travelling bags and other small cargoes.
Lies under the hood is a 0.8L (800cc) gasoline engine that is paired to 5-speed manual transmission (MT) for both GLX and GLX NAVI. 
4. Toyota Wigo 2018 - [PhP537,000 - PhP681,000]
Sealing our list is another subcompact hatchback - Toyota Wigo 2018. This Japanese multinational automotive manufacturer is no longer new in their game since they have been in business since 1937 so they know more than a thing or two about what you need. So for their entry in the 'affordable cars' category, they surely give you features that are bundled correctly.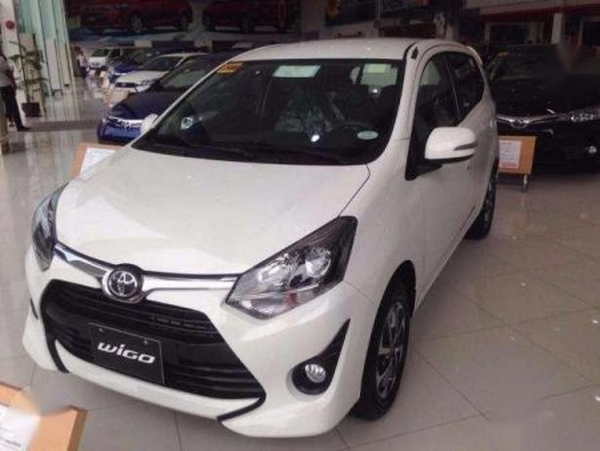 Toyota Wigo 2018 is a hit to Pinoy drivers who are looking for affordable and reliable vehicle
The exterior of this subcompact boasts a sporty look that makes it exciting to look at from any angle. Its interior also has ample legroom for backseat passengers. You can test the comfort of Wigo 2018 as you drive this along Metro Manila Skyway and endure its busy roads and avoid the usual bottleneck scenery as you reach EDSA and find your way out of it on one of its sub roads.
Powered by a 1.0L (998cc) gasoline engine with 66 hp and 89 Nm of torque, this hatchback has a five-speed manual transmission (MT) and 4-speed automatic transmission (AT). It also has Toyota Racing Development (TRD) feature available on AT variant.
Size is indeed a big factor in identifying the price of a vehicle. Small cars carry small engines, therefore, the prices are a lot more affordable than big ones. Although it may not be true at all times since there are other vehicles, minivans for instance, that are offered more or less the same price of these subcompact hatchbacks, bundling of features may vary.
Besides the above-mentioned models, you can still find more affordable options in our list of 9 cheapest cars in PH for 2018. Philkotse.com will always be here to orient you things about your vehicles so you can easily choose which one to keep in your your garage.


Michael Morales
Author