Your car – and your money – should go the distance
What to save or spend on with a new car – A detailed guide for Filipino new car owners
Every car purchase is a major financial decision. You save up for it any way you can, you borrow, you beg, you steal (okay, maybe not). Point is, you brace yourself both financially and emotionally for the day when you finally walk into that showroom and take the keys to your brand-new car. 
Now, as much as car dealers like to come across as sympathetic as far as our finances are concerned, they're still a business first and foremost. As such, they wouldn't miss an opportunity to try and sell you extra items on the side. It's arguable whether all of these extras actually benefit the car or enhance your ownership experience, but what is clear is that the dealership certainly stands to profit from them.
Not everything that dealerships tack on to the car makes sense, from either a price or performance perspective. Know which of these extras are essential to your car's well-being, and which ones you can probably live without.
5 Things You Should Never Do In A Brand New Car
1. Window tint
Living in a tropical country like the Philippines, we often consider window tint offered on new cars as a foregone thing. Aside from its function in dissipating heat inside the cabin while the car is running, window tint also serves to enhance our privacy from the outside world. This is especially important for security reasons.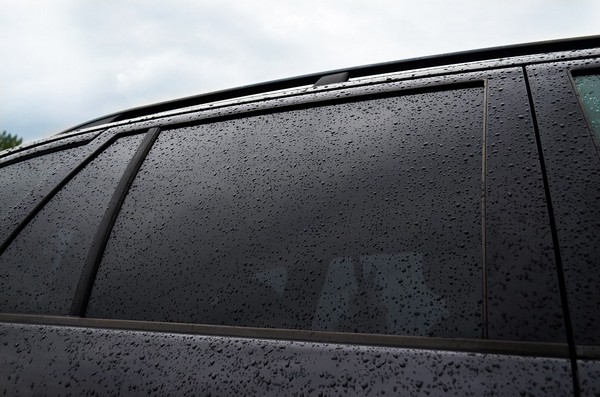 Get window tints from a reputable installer
But when it comes to new car freebies, what customers are usually offered is low-grade tint that doesn't take long before starting to form bubbles, with the dealerships charging extra for the more premium ones.
A more cost-efficient alternative would be just to forego the free tint, and bring the car to a reputable tint installer yourself, where you can pick out the brand and grade of your choice at reduced prices.
2. Detailing
We often assume that a brand-new car doesn't need detailing, since it rolled off the factory floor with a fresh coat. However, nothing can be farther from the truth.
First off, your car may have likely sat idle for weeks or months before it was delivered to the dealership, so the paint was already exposed to elements such as dust and moisture.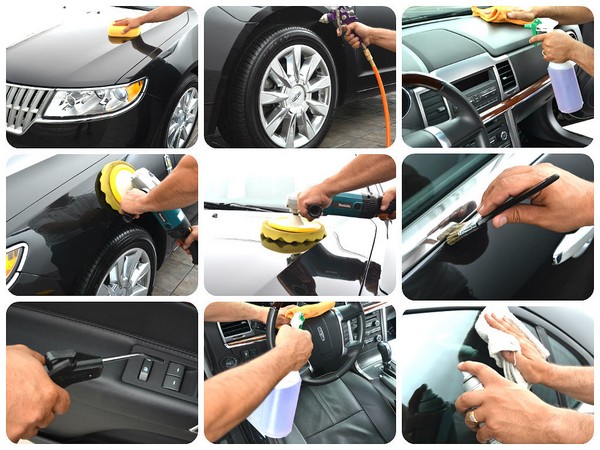 Car detailing means the method of thoroughly cleaning and restoring your car's finish
Secondly, between the assembly line and your garage, your new set of wheels has been likely handled by different people at different times, with varying degrees of competence. Some dealerships will likely have an inexperienced detailer merely glossing over the car's bodywork; this leaves swirl marks that will not be readily apparent until you have owned the car for a few weeks.
This is why it's important to have a brand-new car detailed, to preserve its clear coat and prevent further damage. Now, say that you bring it up with the dealership and they offer a paint protection package with your new car. Chances are, this will be several thousand pesos more expensive than when you have it done by a professional and dedicated third-party detailer. Some detailers even offer bundle their services for exterior, interior and engine detailing, saving you even more money.
>>> Car detailing in the Philippines: 7 frequently asked questions
3. Bluetooth connectivity
Modern cars allow for a wide variety of onboard communications and entertainment options, Bluetooth being one of them. This technology allows you to wirelessly connect your device with the car, enabling you to safely receive calls and stream music.
With the enforcement of the Anti-Distracted Driving Law, this feature has become even more relevant, since there's now no reason not to keep your eyes on the road while the technology works in the background.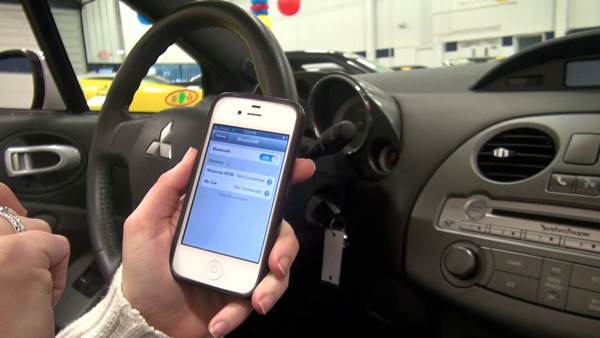 Bluetooth allows wireless connection and thus enables you to safely receive calls and stream music
Bluetooth connectivity as optional equipment on a vehicle variant is a positive expense, because you'll be investing on safety not just for you, but your passengers and fellow motorists as well.
>>> You might like to read:
4. Leather upholstery
There's a perception that cars with leather seats have a more premium look and feel, and this isn't lost on a lot of dealerships. When a popular line of imported SUVs was first introduced to the Philippine market, the dealerships lost no time in replacing the cloth upholstery with leather ones and offering them as a "take it or leave it" feature, much to the chagrin of their customers.
Of course, since we spend so much time inside our cars, it's natural that we become concerned with the condition of our upholstery with daily use. For those of us with family, children can especially wreak havoc on seats with their carefree habits and rough play.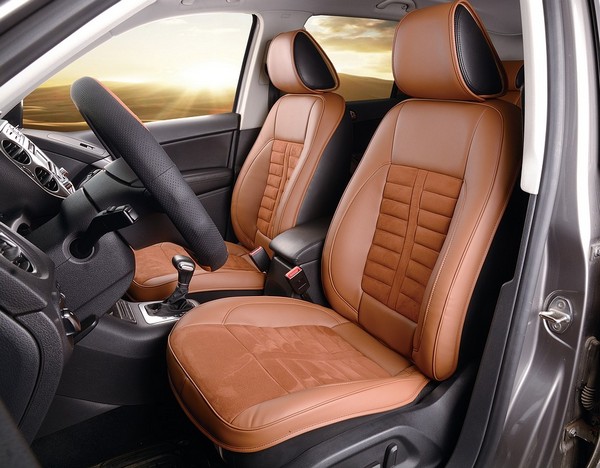 Leather seats can be uncomfortable in hot weather and prone to damage
The thing with leather seats is that they can be uncomfortable in hot weather, and they tend to wear out faster, especially on daily drives. Instead of opting for pricier dealer-installed leather seats, one way you can save is by using aftermarket leather seat covers. Most car accessory shops have them in store if your car happens to be a popular model, or you can have a set custom-made at an upholstery shop, where you can even choose the particular color combination that you want.
In lieu of leather seats, you might be offered fabric protection service to preserve the condition of your seats. For a fraction of the price, you can just purchase the fabric protection spray and apply it yourself.
In this part, Philkotse.com has guided you through a number of items so as to find out what to save or spend on with a new car, including window tint, detailing, bluetooth connectivity, and leather upholstery.
How about parking sensors, body modifications, rim's material, Onboard GPS and extended warranties, are they really must-have accessories for new cars? Stay tuned and wait for more useful advice in our upcoming Part 2.
>>> Click now to learn easy and helpful tips for car maintenance


Joseph Paolo Estabillo
Author