Price is always flexible, so choosing the right time to buy your car is of paramount importance.
Buying a car is much easier when you don't have to worry about how much you are going to spend. In fact, not many people could be in that circumstance. Normally, before deciding to go to the showroom, most of the cases will look for the information about the car or about which dealer will give you the best price and promotion, etc.  After meticulous researches, you will feel so confident and pleased that you have done the process well enough to get a reasonable car. It is such a good practice for drivers to understand what field you are involving in.
When is the Best Time to Buy a Car?
But, don't be happy so fast because there may be one thing you are not paying attention to and that is not less important than the others. What we are talking about here is when is the right time to buy a car. You might not understand the reason why. Don't worry, you will, after reading and taking advantage of what Philkotse.com is going to tell you below.
>>> Related post: How to choose the right car for you to buy?
1. When is the best time of the day for purchasing a new car?
For those who have a nine-to-five job, you have already known that at the end of the day, the only thing in your mind is waiting for the clock to strike five. The fun part is so do the car dealers. If you take advantage of this, you have more chance to get a better price. The reason is that, at that time, people just can't hold it on the desire of relaxing after a long day trying to sell some million-peso models. They will likely not have more patience to bargain with you anymore. If you have a friendly and active attitude, everything is going to be easier for you and maybe for the deal as well.

Good timing can bring you good price and promotions
Additionally, things like cars, especially intermediate class cars, are not likely to be sold everyday like food or grocery. In fact, some places can't even sell a car throughout a day. Your appearance and willingness to buy a car would be their fortune at the end of the day. They won't risk being tough with you - the person could be that last chance in that day. Consequently, they will be much easier with your negotiation. As said above, if your attitude can make their day, you can even get more and more promotions or gifts. That is when both you and the dealer can satisfy each other's needs, we call that win-win situation.
2. Is weekend or weekdays better to buy a car?
Obviously, weekend is when you have more free time than the rest of the week. You then want to drop by the show room in those days. That is the thought of the major. If you visit car showroom at the weekend you will find that there are always more people there. Dealers can't and won't spend all their attention on you. Therefore, all of your haggles will be put out of consideration. It hardly seems that you can get a good price in the circumstance.
Sometimes, going against the major is actually a good option. You should get a day off and spend it visiting the showroom. There will be just few customers or even none. Deals will have less chance with others rather than you. So, do feel free to deal with them. We assure you will bring a new car home with a better price than ever.
3. What about holidays?
You will be free on holidays for sure. But unlike the weekends, holiday is absolutely good time to buy car. On special occasions, especially at the end of the year such as Christmas, Thanksgiving, as well as the tendency of shopping, dealers will offer special promotions, after-sale services and more interesting blowouts. Almost all of the branches will release cool and unique services, you will have more choices to make. For example, some of your favorite old models which are no longer produced will be remade for sale, or some sharply sale-offs would be offered on special models, etc.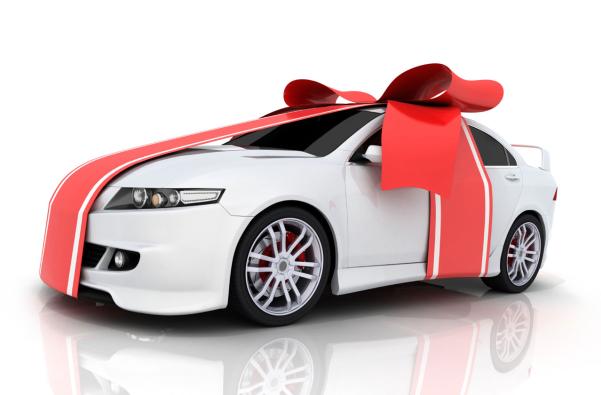 Holiday is great time to buy a new car because dealers often offer good deals
4. Monthly and quarterly are also crucial milestones to buy car
Usually, every companies or establishments will review their sales regularly after month, quarter and a whole year. Meanwhile, final accounting is the biggest and most important procedure of the year, monthly and quarterly sale accountings are also important. This could be nightmare of sales people. It is not nice to say this but that is our good news. Why? Because, dealers then have to do anything to fulfill their sales targets by all means.
First thing to do, focus on their desperation. You might have known that, cars are not easy-selling items. When deadline is coming closer and you haven't sold enough, obviously you will feel worried just like a flame burning on the inside. If you are smart enough to reach them at that moment, you will be their rain on the dessert. Since they know you are tending to buy a car, they will find anyway to satisfy you. They will offer you bigger offer or even accept to lose money. Sometimes, if a dealer can't meet his or her target, they could have to lose a larger amount of money. So instead, they give a part of it to you. Or sometimes, if they can accomplish what they're supposed to, they will get bonus and it makes up for what they offered you before.
5. Which season is good for buying a new car?
Everybody wants to drive a car in summer. Therefore, if you want a good advantage, buy a car in rainy seasons. Cars in these seasons are designed to run better on every weather and terrain condition. You will get better price as well as more interesting features.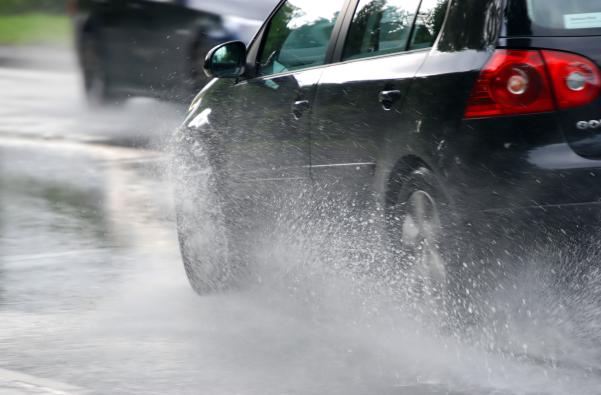 Car market is usually idle in rainy seasons
6. Is previous model a good option?
Sometimes, yes, other times, no. It is up to the market. Some models were a fad for a while, those cars will lose their price because of some factors after one or two years. While some models are favorable for a long time and remain at their price. You need to do some researches to find out which models are likely to be sold off this year.
Philkotse.com has just showed you some tips on how to do a proper timing when buying a new car. Hope this article could help saving some money for you. To catch more useful car buying advice, click here.

Recent posts