New version of Corolla is being upgraded by the renowned tuner of Toyota & Lexus vehicle. The work has just been revealed to public.
Recently, Tom's Racing has leaked its design for brand new Toyota Corolla hatchback on Facebook page of the company. Though not much but its photos have given readers a rough overview of all modifications this tuner offers.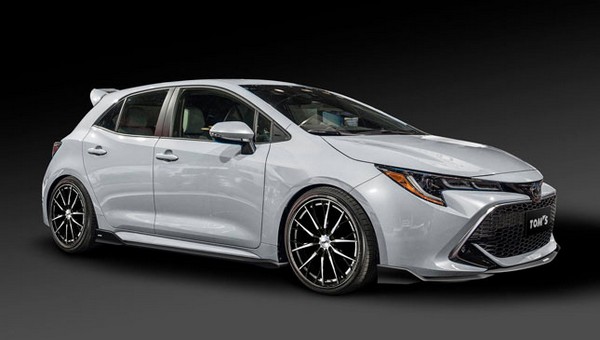 Tom's Racing revelation for new tuned Corolla hatchback
The first change to mention is bigger wheels to spare more space for wheel wells, coupled with a set of low-profile tyres which are commonly seen in original equipment for high-class vehicles. Black front and side skirts have also been added as a style emphasis. Meanwhile, a roof spoiler, a bumper revamp plus dual exhausts are major changes of this tuned car.
>>> Learn more about the Toyota Corolla Altis Philippines
Based on its pedigree in motorsports, car lovers can expect much more for parts beneath the bonnet to highlight Corolla's aesthetic features. However, the final version of the Tom's Racing Toyota Corolla hatchback has yet been released. Who knows what Tom's can do to this hatchback?
What can be inferred here is you are totally able to redesign your four-wheel friend but still keep its original traits. Look at this photo below for more inspiration by Tom's product.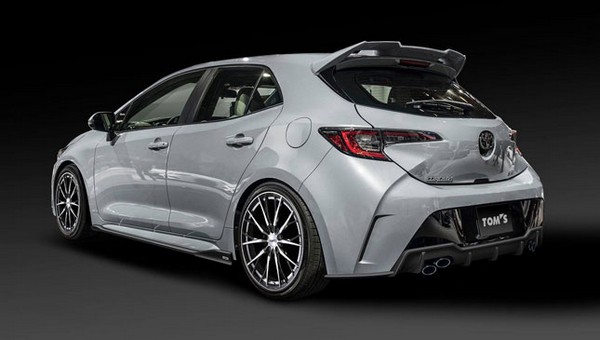 The car is named "Corolla's Goals"
>>> You may want to read: