Toyota PH teaser pretty much confirms Corolla Cross launch on August 20
View the launch at Toyota PH's official Facebook page and Youtube channel.
With a Facebook post on August 8, 2020, Toyota Motor Philippines (TMP) is barely teasing the launch of its latest hybrid vehicle, the Toyota Corolla Cross. We say barely because if you look at the post, and you'll find that Toyota isn't exactly being coy about introducing its second hybrid model. From the looks of it, TMP will be launching the new model on August 20, 2020, via Facebook Live and Youtube Live. 
The Toyota PH Facebook post announcing the Corolla Cross debut
Now we've talked about the Toyota Corolla Cross before, but for the benefit of those who aren't familiar with this new model, it's essentially a Corolla crossover. As such, it's obviously going to be beefier looking than its sedan brother, and there's also no doubt that it'll be larger, and more spacious as well.
While exact details with regards to specs, as of now, are mostly guesswork, we do know though that the Toyota Corolla Cross will be coming in two flavors: one is a naturally aspirated gasoline variant called the 1.8G, and the other one is 1.8 HEV, which as its name implies, is a hybrid. We aren't sure as to whether the Philippine-spec Corolla Cross will be using those designations though, but we're quite sure that the 1.8-liter hybrid version will be more powerful than the entry-level gasoline-only version.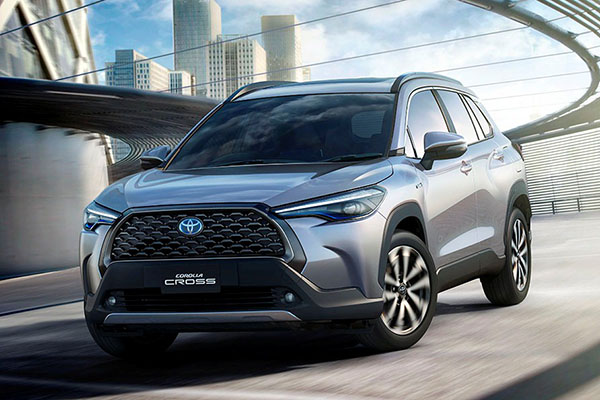 The Corolla Cross is a more subtle looking alternative to the more "youthful" Toyota C-HR
When considering the Thai-specs, the 1.8G's four-banger can produce up to 138 horsepower and 177 Nm of torque. The said engine is mated to a continuously variable transmission which then sends power to the front. The 1.8 HEV, on the other hand, can make a total of 169 horsepower and 305 Nm of torque, and it sends power to its front wheels through a more high-tech eCVT.
>>> Related: See the all-new Toyota Corolla Cross up close in this walkaround video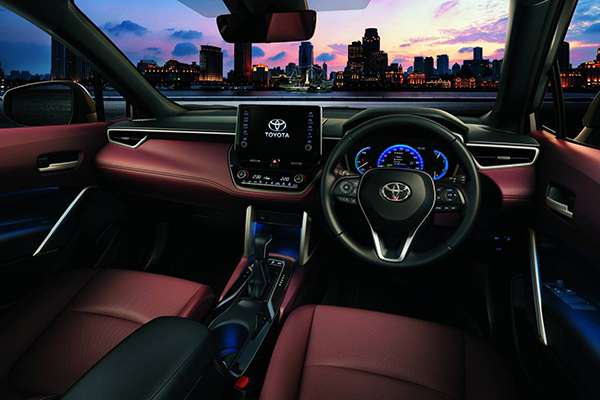 We're also certain that the hybrid will get a plusher, leather-clad interior
With the Corolla Cross' impending entry to the country, we're guessing that it will compete against the likes of the Subaru XV and the Honda HR-V. So, if we had to further speculate with regards to its pricing, the lower-spec combustion only Corolla Cross could be had for around Php 1.3 million, and the hybrid version would be priced at around Php 1.6 million.
For more updates with regards to this exciting new Toyota model, stay tuned here on Philkotse.com.
Author
Cesar learned how to drive a car years before he got his license. Today, he's still looking for that perfect '90s Japanese coupe to drive into the sunset while listening to Crazy Little Love by Nuage. Also has a thing for badass off-road vehicles and weird engine swaps.