First introduced in North American market, Toyota Corolla Sport 2019 finally arrives to its home country.
Japanese drivers can experience the superb Toyota Corolla Sport 2019 next year with a variety of modifications specially designed for Asian market. While headlights have been changed to their plain formats, "T" logo is removed to make way for the legend "C".
Also built on the brand new TNGA architecture, this model can have a turbocharged 1.2L engine or 1.8L hybrid, instead of the 2L inline-four Dynamic Force engine as its counterpart in America. Both versions are equipped with CVT, including 10 simulated items.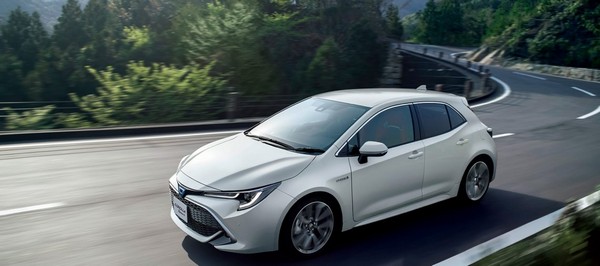 Toyota Corolla Sport 2019 leaks its design
For those interested in car index, Japanese-model Corolla Sport offers 122 hp with 34.2 km/L in testing condition while it can reach 116 hp of 5,600 rpm at max and 185 Nm of torque, ranging from 1,500 to 4,000 rpm with 8NR-FTS power plant.
Based on Japanese driving conditions and road features, Toyota Corolla Sport 2019 is installed AVS (Adaptive Variable Suspension) for smoothier adjustment of wheels. The turning radius of 5.1m  is another bonus point this model brings to meticulous drivers.
>>> Learn everything about the Toyota Corolla Altis Philippines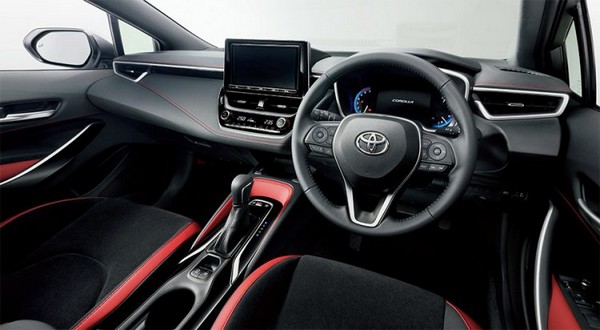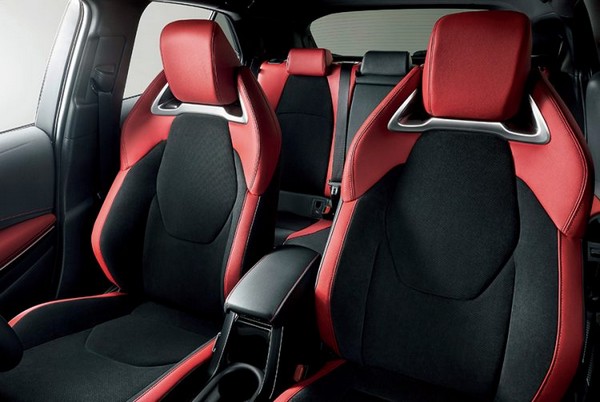 Inside the compact Corolla
Neighboring markets namely Philippines can hopefully get the chance to add this model to its local Toyota new car lineup soon, when it's released in Asia. But for now, let's have a look through the compact in video below:
Toyota's official video presents Corolla 2019