Looking to get a city car soon? Check this out.
Since its introduction to the Philippine market in 2004, the Kia Picanto has been a very popular city car model. Today, the current version has grown slightly in size, but still presents a great balance between on-board features and affordability.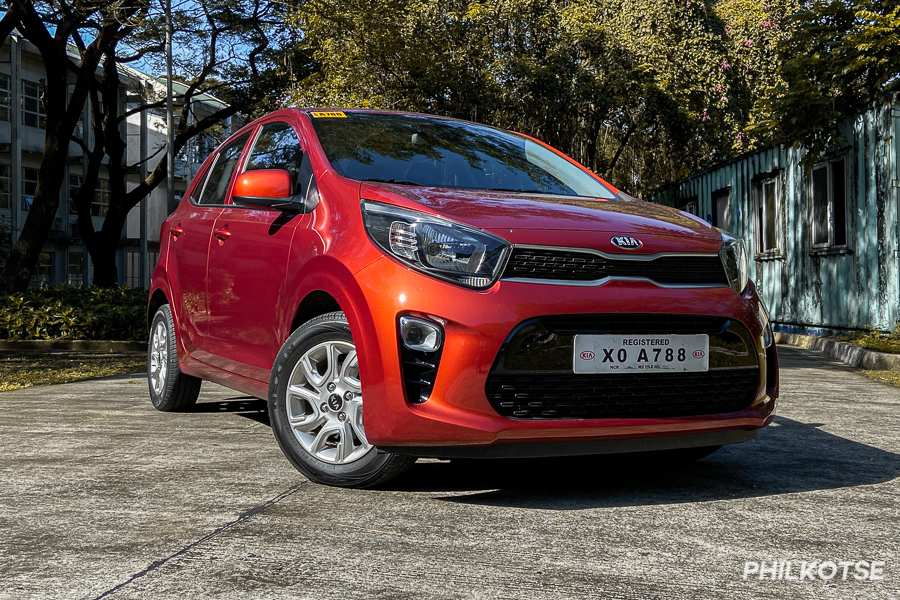 The Kia Picanto
So how does this Korean-made city car fare against its current rivals in the market? Specifically, how do its specs stack up against the likes of the Toyota Wigo, Honda Brio, Suzuki Celerio, and even the discontinued Hyundai Eon? 
Let's find out. 
Kia Picanto: Summary of Specs 
Size-wise, the Picanto is 3,595mm long, 1,595mm wide, and 1495mm tall. Its wheelbase is 2,400mm in length, and it also has a ground clearance of 151mm. 
Inside, it can comfortably seat up to five occupants including the driver. All variants are equipped with manual air-conditioning, though the higher-spec EX trims come standard with a 7-inch touchscreen with Apple CarPlay and Android Auto. 
For safety, the entry-level spec models have one driver airbag. The EX models, however, are equipped with dual airbags, anti-lock braking, and an engine immobilizer.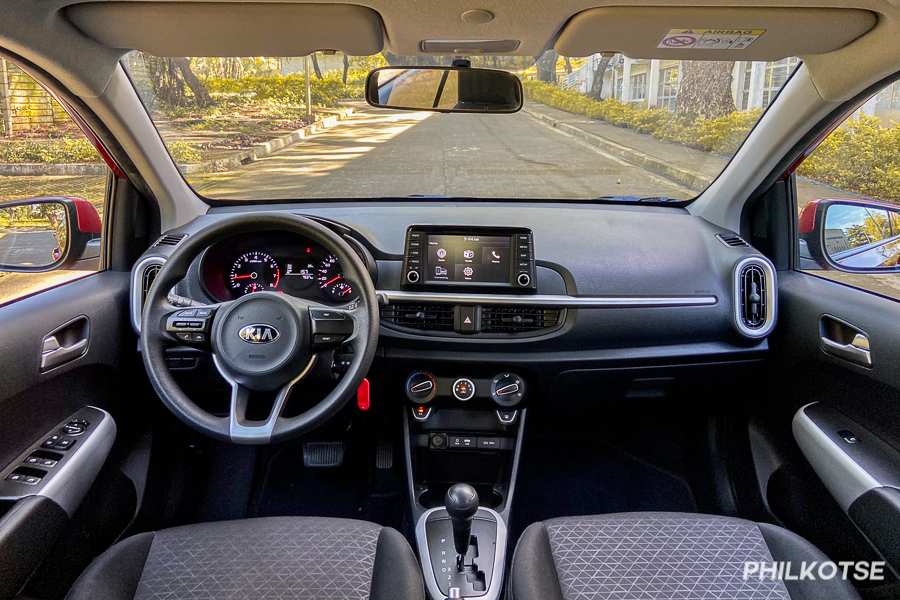 The Picanto's cockpit
The Philippine-spec Picanto has two engine options. The smaller one for the entry-level LX MT and AT variants is a 1.0-liter inline-3 gasoline engine. At most, this engine can make up to 65 horsepower and 95 Nm of torque. The larger engine, meanwhile, is a 1.2-liter inline-4 gasoline mill that can produce up to 83 horsepower and 122 Nm of torque. 
Both the EX and LX trims are front-wheel-drive, and come with either a five-speed manual transmission or a four-speed automatic transmission. 
Currently, the Kia Picanto's price ranges from Php 590,000 to Php 745,000. 
Do check out our Kia Picanto review if you want more details for the said car. There, you'll learn what we think of it, and how it fared during our test drive. 
Kia Picanto vs Toyota Wigo 
The Toyota Wigo is one of the more popular models competing against the Picanto. It is also a bit larger than the Korean-made model with its overall length of 3,660mm, width of 1,600mm, and height of 1,520mm. The top-spec Wigo TRD S is even longer, at 3,700mm. Moreover, its wheelbase is a bit longer at 2,455mm, and it has significantly more ground clearance at 180mm.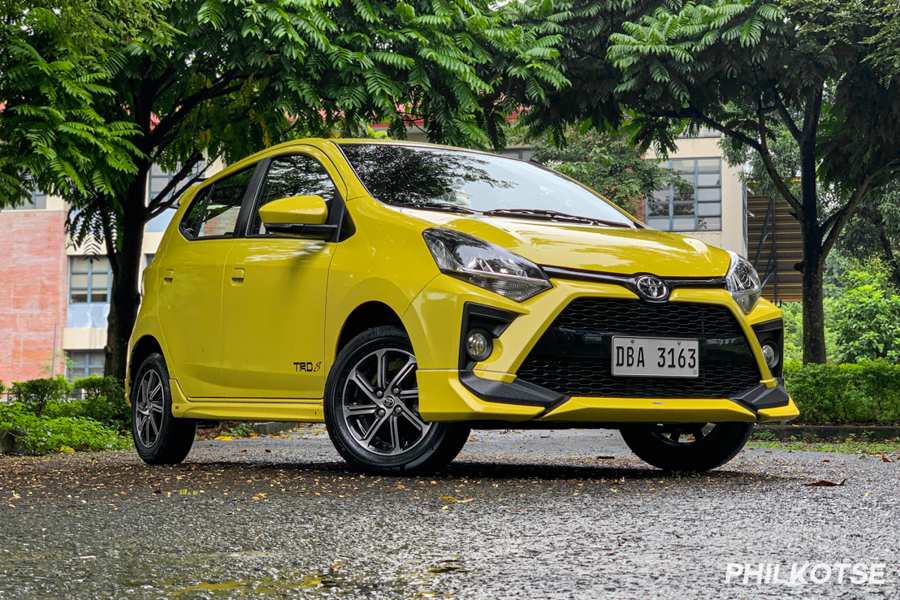 The Toyota Wigo (TRD S AT variant)
As for passenger capacity, the Wigo can also fit up to five people. The top-spec TRD S also gets a touchscreen with Apple CarPlay and Android Auto, while the mid-spec Wigo G gets a similar screen without the aforementioned smartphone connectivity software.  
Drivers of the Wigo TRD S and Wigo G also benefit from a push-to-start button. Of note, this is absent on the Picanto. 
In comparing the Kia Picanto vs the Toyota Wigo in terms of safety equipment, the Toyota city car just has more. All of its variants get two front airbags, and it comes standard with anti-lock braking across the range. Furthermore, the Wigo G and S also have a rear parking camera.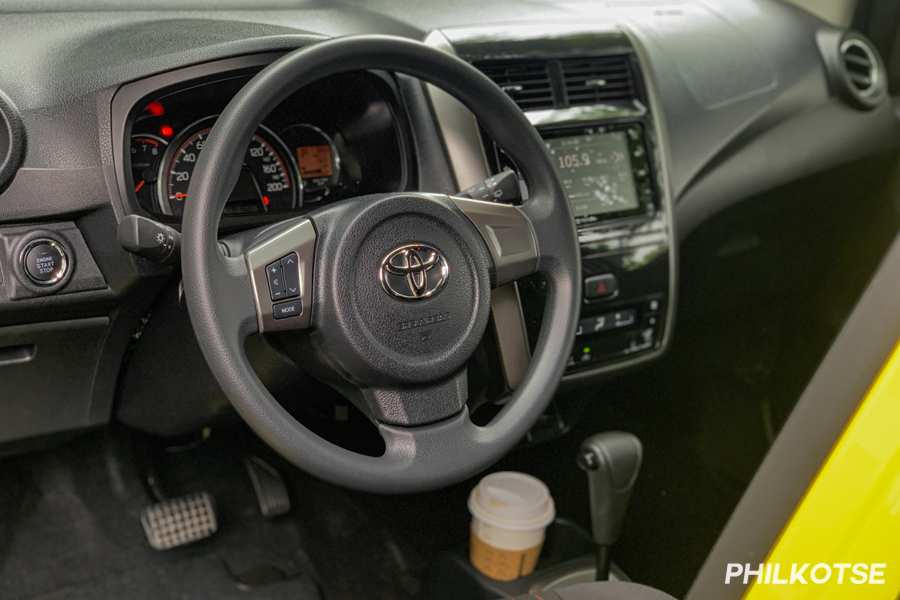 A peek inside the Wigo's front cabin
Price-wise, the Toyota Wigo ranges from php 568,000 to Php 700,000. 
Kia Picanto vs Honda Brio 
Another city car that's competing against the Picanto is the Honda Brio. Like the Wigo and the Picanto, it is also a hatchback that can carry up to five occupants. 
In terms of size, the Brio is both longer and wider than the Kia model. Its length measures at 3,815mm, and has a width of 1,680mm. However, the Brio's 1,485mm height is identical to the Picanto's. The Honda also has a slightly longer wheelbase at 2,405mm, although its ground clearance is significantly less than the Kia at 137mm.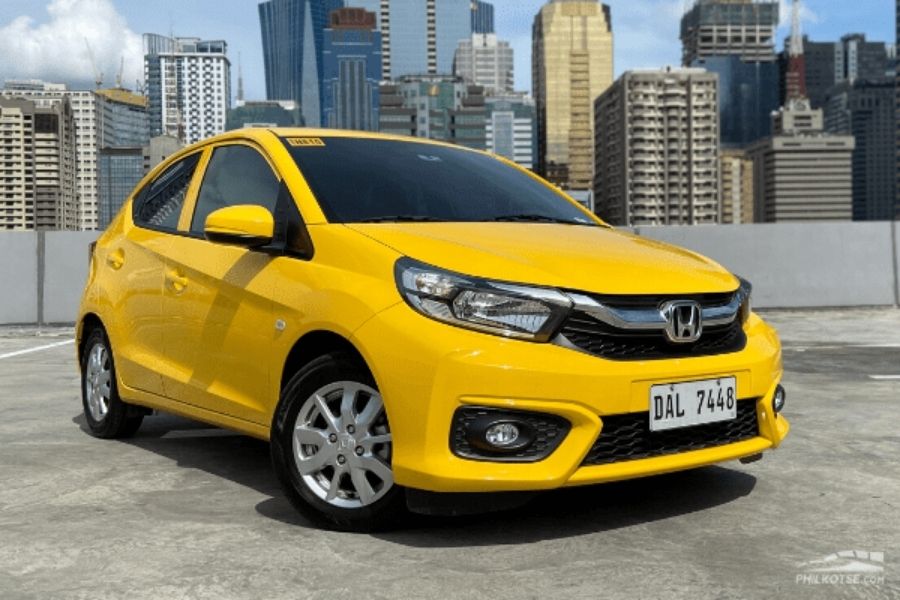 The Honda Brio
Moving on, let's compare the Kia Picanto vs the Honda Brio's on-board features. For entertainment, the Brio either gets a 2-DIN head unit or a 7-inch touchscreen. Unlike the one on the Picanto though, the said screen lacks Apple CarPlay and Android Auto.  
Other amenities are just about at par with the Kia model. It also has manual air-conditioning as standard, and it also lacks a push-to-start button. 
Safety-wise though, the Brio is better kitted out than the Picanto overall. This is because all of the former's variants have two airbags, and anti-lock braking. 
Under the hood, all Brio variants are propelled by a 1.2-liter inline-4 gasoline engine. At most, this four-banger can make up to 88 horsepower and 110 Nm of torque. That said, the Honda model makes a bit more horsepower. However, it produces less torque than the Picanto.
The Honda-made city car's interior 
Like the Kia-made city car, the Honda model is front-wheel-drive. It can also come with a five-speed manual transmission. Its other gearbox option however, is a continuously variable transmission (CVT). 
Currently, the standard retail price for a Honda Brio ranges from Php 601,000 to 735,000. 
Kia Picanto vs Suzuki Celerio 
As a small-car specialist, Suzuki also sells a city car to rival the Kia Picanto. What we're talking about is the Suzuki Celerio.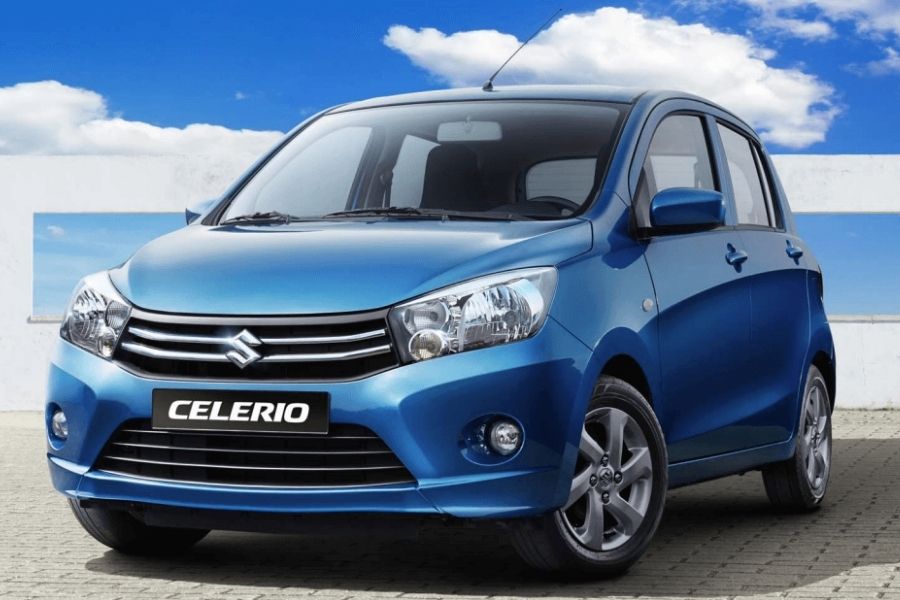 The Suzuki Celerio
Like its rivals, the Celerio also assumes the form of a front-wheel-drive, five-seater, hatchback. In terms of size however, it is longer than the Picanto with its 3,600mm length. Its 1,600mm width is also wider, and it's 1,540mm height is taller. It also has a longer wheelbase measuring at 2,425mm, though it has less ground clearance at 145mm. 
In comparing the Kia Picanto vs the Suzuki Celerio in terms of interior features, the Suzuki model is a bit more spartan. Sure, both of its variants come equipped with a seven-inch touchscreen, but this lacks the smartphone connectivity software that's available on the Kia Picanto. 
As for safety though, both Celerio variants have a comparable kit to the top-spec Picanto EX trims. It comes standard with dual front airbags, as well as anti-lock braking.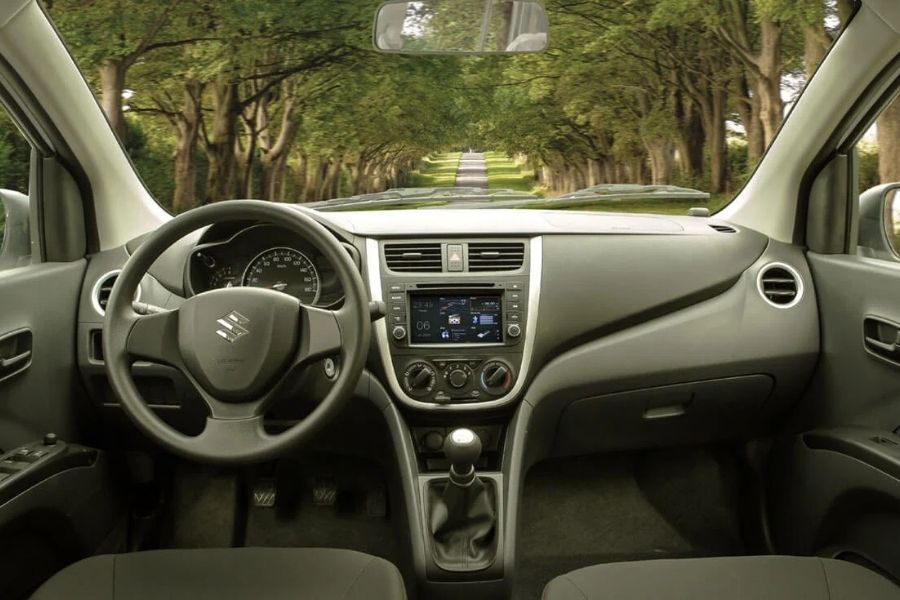 Inside the Suzuki city car model
Powering the Suzuki city car is a 1.0-liter inline-3 gasoline engine. It has a slightly higher 95 horsepower output, but it has less torque at 90 Nm. Like the Picanto, the Celerio's entry-level variant uses a five-speed manual gearbox. It's top-spec model however, comes with a CVT. 
When it comes to price, the Suzuki Celerio manual variant can be had for Php 558,000. The CVT variant meanwhile has a price of Php 628,000. 
Kia Picanto vs Hyundai Eon 
Another contender on this list is the Hyundai Eon which, despite its discontinuation in 2019, is still a fairly well-known car.  
That said however, it has less niceties than the Kia Picanto. The Eon came with only a 2-DIN audio system, and a driver's airbag. Moreover, its 800cc inline-3 mill is significantly less powerful than the Picanto's 1.0-litre inline-3 engine. At most, it can produce up to 55 horsepower and 75 Nm of torque.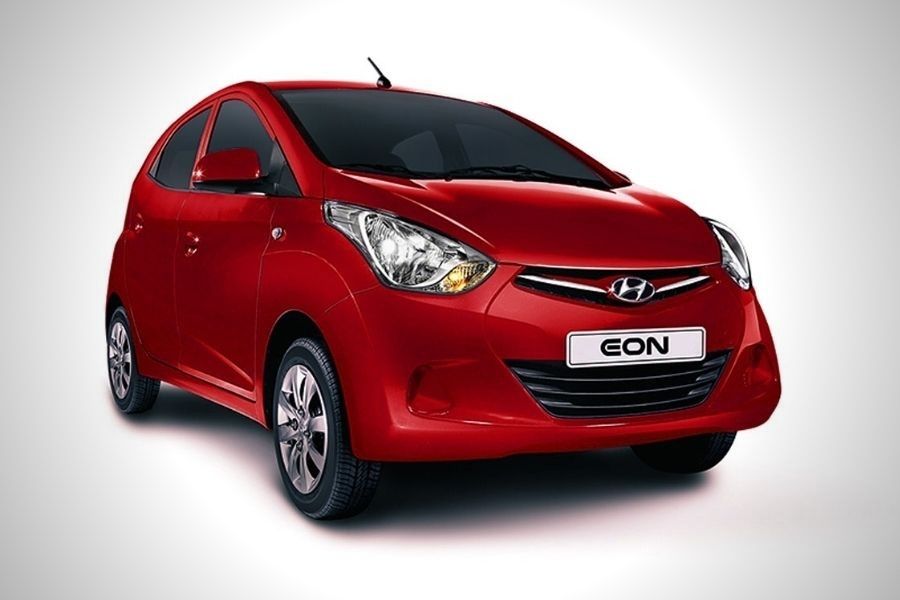 The Hyundai Eon
Used examples for the Hyundai Eon can come in a wide variety of prices. A low mileage 2017 – 2019 model however, can be had from Php 280,000 to Php 300,000.  
For more car comparisons and car buying guides, keep it here on Philkotse.com. 
Know more about Kia Picanto 2021

The Picanto is a city car manufactured by South Korean small auto giant Kia, sold under various names across Asian markets since 2004. Currently on its third generation, the name was derived from the Spanish word picante, meaning spicy or hot. The Picanto has been a recipient of the Red Dot Design Award in Europe in 2018 for the Car Design category, having been penned by Audi TT designer Peter Schreyer.
In the Philippines, the model is sold in four variants with six exterior color options.


Cesar G.B. Miguel
Author