We hope this clarifies questions and confusion regarding car body types.
Classifying different body types can really be confusing at times considering how some vehicle shapes are somehow similar to each other. The slightest of detail can define what type of body the car has. Some of these details lie where our eyes can't even see them – this led to the confusion of many. Therefore, we decided to write down the information needed to easily classify cars according to body type.
1.Classify cars according to body type: Sedan
The most popular body type belongs to the sedan. Sedans are cars built as three boxes: The first box includes the engine; the second box includes space for the people which is in the middle; and lastly, the third box includes the trunk space. Sedans seat up to five people only. If there are trunk lids and the trunk doesn't allow access to the cabin of the car, then it is safe to say that it is a sedan.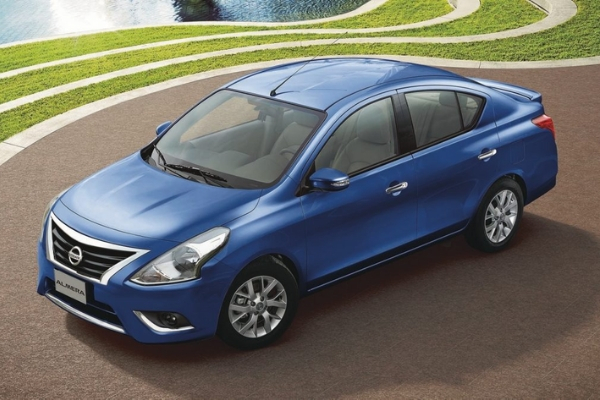 Nissan Almera
Honda City, Toyota Vios, Mitsubishi Mirage G4, Hyundai Elantra, Kia Rio, and Nissan Almera are some of the sedans made available here in the local market.
>>> Related: Top 10 diesel sedans available in the Philippines
2. Classify cars according to body type: Hatchback
A hatchback is a car that has a rear door that swings upward to provide access to the cargo area. Unlike SUVs, however, hatchbacks don't have much ground clearance.
One key difference between the hatchback and sedan is the number of doors. In a hatchback, the trunk lid is considered a door – this is the reason why in a hatchback's specification, there are five doors included.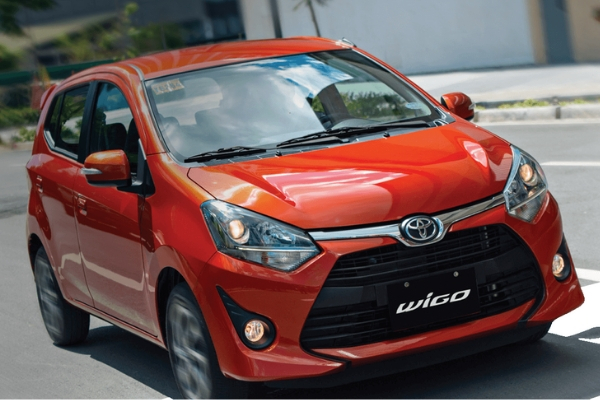 Toyota Wigo
 Hatchback generally offers more space and storage inside. On the outside, it usually has shorter dimensions than sedans, but the vertical space employed by the hatch gives it an advantage to some extent.
3. Classify cars according to body type: Coupe
Coupes have to be the most stylish among all car body types because of their sloping rear rooflines and generally have two long doors. Although, there are some exceptions to the rule. Tesla Model S, Audi A5 Sportback, and BMW 6 Series are all coupes with four doors. As some would like to call it, "quad coupes." A car can still be classified as a coupe even if it has only one or two rows of seats.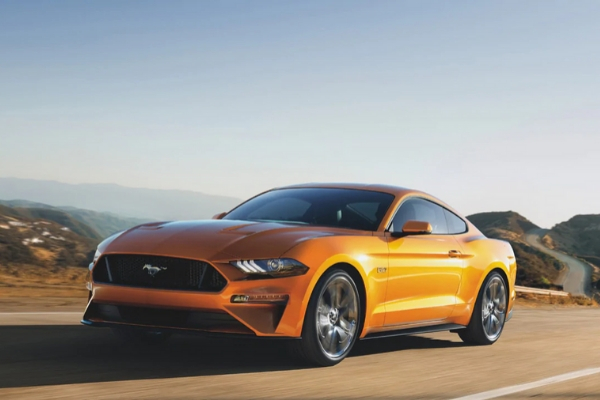 Ford Mustang 
One of the main objectives coupes are trying to attain is to have a sporty design. Popular coupes include Ford Mustang, Subaru BRZ, Nissan GT-R, and Hyundai Genesis, among others.
4. Classify cars according to body type: Convertibles
Convertibles are cars with a folding or detachable roof. This means that whether the car is a two-seater, sedan, or even an SUV, it can still be a convertible, as long as the roof of the car can be removed and placed back.
There are two types of roofs – soft-top and hardtop. Soft-top roofs can easily be recognized – as most convertibles with this type of roof generally have a black waterproof material that doesn't really go well with the overall aesthetics of the car. However, the advantages of having soft-top roofs are lesser gross weight and cheaper price tag compared to those cars that have hardtop roofs. 
Hardtops, on the other hand, have roofs that have a metal surface. There are two different methods in detaching a convertible's roof. The first method is by having a detachable hardtop – this means that the detaching method is done manually. Another method is by having a retractable hardtop. By the word itself, the roofs are automatically operated.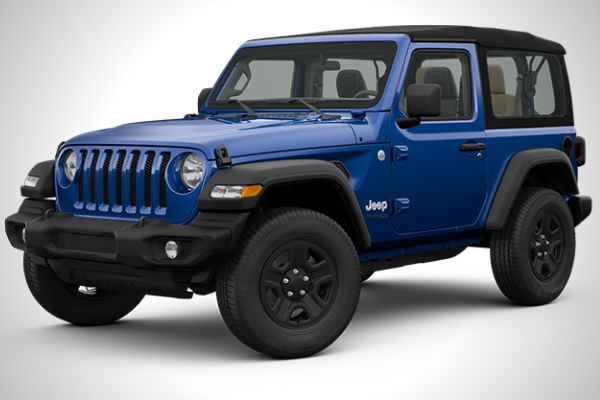 Jeep Wrangler
This may come as a surprise to some, but there are also off-road convertibles available in the market. Some of the notable off-road convertibles are Jeep Wrangler, Land Rover Defender, and Mercedes-Benz G-Class.
>>> Related: Different types of car doors from regular to the unusual
5. Classify cars according to body type: Wagon
Also called an estate car or a station wagon, a  wagon is a car body type that has a two-box design. The thing that the wagon excels at is its cargo space. Judging by its body structure, it looks like a hatchback, but with a longer rear overhang. In comparison with the sedan and hatchback, only the station wagon has a D pillar.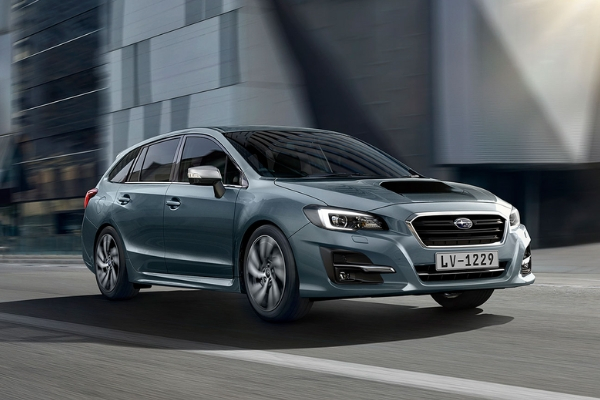 Subaru Levorg
The long length and low ground clearance are the foundation of the Wagon's overall design. Mazda 6 Sports Wagon, Volkswagen Santana GTD, and Subaru Levorg are some examples of wagons that you can buy in the Philippines.
6. Classify cars according to body type: SUV
Sport Utility Vehicle (SUV) offers great off-road capabilities such as high ground clearance, huge off-road wheels, good wading depth, longer wheelbase, heavy-duty suspensions, and a four-wheel-drive feature. The chassis for an SUV is generally based on a light truck, pickup truck, or off-road vehicle.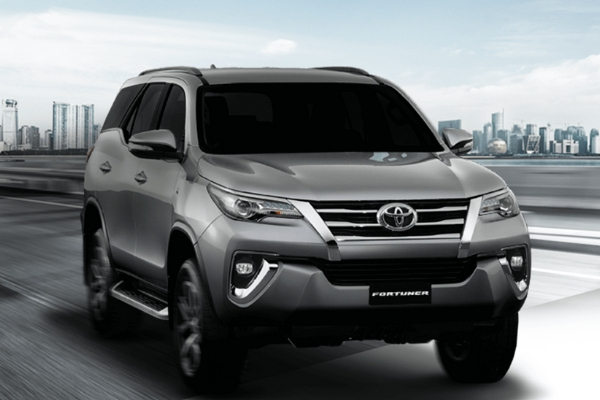 Toyota Fortuner
Some of the well-known SUVs available in the Philippines are Toyota Fortuner, Mitsubishi Montero Sport, Chevrolet Trailblazer, and Nissan Terra.
7. Classify cars according to body type: Crossover
Crossover is a type of vehicle with unibody construction – which means that the body, platform, and chassis of the vehicle forms a single structure. Crossovers, which are also called CUV (crossover utility vehicle), are generally more comfortable, have better stability due to lower center of gravity, and have better fuel economy when compared to an SUV. However, CUVs have lower off-road capabilities.
The main difference between an SUV and crossover is their chassis. SUVs are based on a truck's chassis while CUVs are based on a car's platform. This is the reason why crossovers are not ideal for off-roading.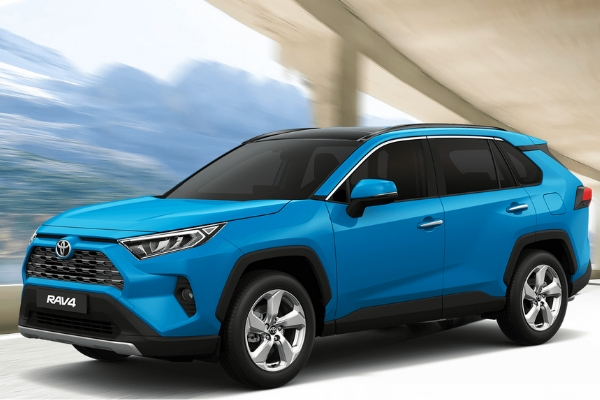 Toyota RAV4
SUVs have heavy and rigid structures capable of most off-road conditions while crossovers have light structures resulting in more comfortable driving experience and a more affordable price tag due to its easy-to-make unibody structure. Toyota RAV4, Mazda CX-5, and Honda CR-V are good examples of what a crossover vehicle looks like.
>>> Related: SUV prices in the Philippines from 14 most popular brands
8. Classify cars according to body type: MPV
The Multi Purpose Vehicle (MPV) is generally designed for transporting a larger number of people in comfort. MPV offers 5-7 seating capacity, great headroom, and has a reasonable amount of ground clearance but it does not stand as tall as an SUV.
In terms of the design, MPVs have a nose-down styling, three rows of seats, top-hinged rear tailgate, and sliding passenger door for larger versions. It is also fair to say that this body type can be called a minivan.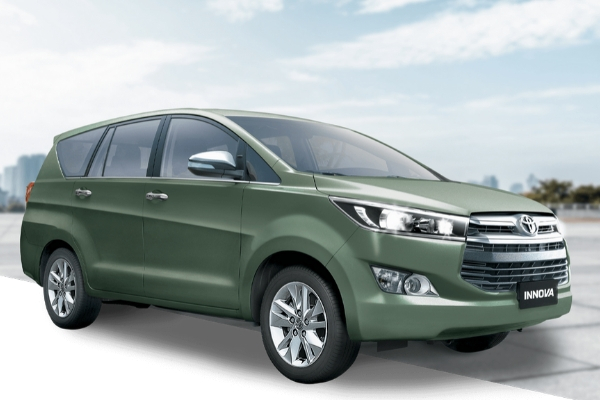 Toyota Innova
For both SUV and MPV, the engine compartments are placed upfront and are followed by a combined passenger/cargo area. Toyota Avanza, Honda Mobilio, Toyota Innova, and Suzuki Ertiga are good examples of what an MPV looks like.
>>> Related: List of the most popular MPVs available in the Philippines
9. Classify cars according to body type: Pickup Truck
Last but not least, pickup trucks. The body structure of a pickup truck is not as confusing as the other body type as it is configured with a unique open cargo area at the back. Pickup trucks almost share the same body structure with an SUV. 
The main difference between the two body types is the number of passenger seats. There is four to five seating capacity in a pickup truck while SUVs generally have seven seating capacity. In terms of pricing, pick up trucks are more affordable than SUVs – well, for obvious reasons like seats and body structure.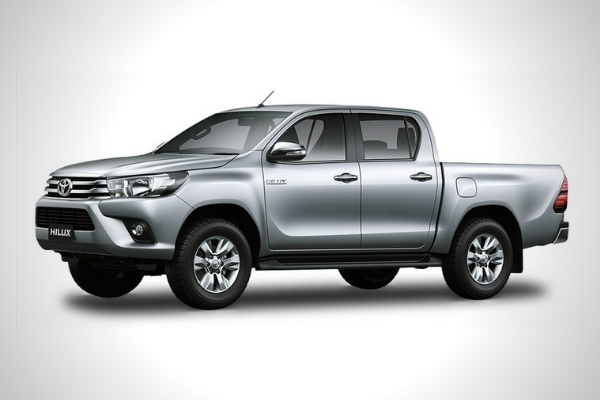 Toyota Hilux
Ford Raptor, Toyota Hilux, Isuzu Dmax, Nissan Navara, and Foton Thunder are some pickup trucks that are available in our local market.
Here at Philkotse.com, we value your interest in new car releases and the latest news in the auto industry. You can visit our website to find out more.

Rex Sanchez
Author