Buying your first car? You might want to check this list first.
Buying your first car is probably one of the best milestones to reach in life as it is a result of your hard work. For some, it could be the start of a new beginning since it will open up many more opportunities.
There are plenty of car options that feature a good quality build and reliability without having to exceed the Php 700,000 price point. Most of the cars on the list are either a sedan, hatchback, or a subcompact crossover.
Without further ado, here are 11 affordable and renowned cars under Php 700,000 that are currently available in the Philippine market.
11 brand-new cars in the Philippines priced under P700K
11. Mitsubishi Mirage
The Mitsubishi Mirage is your entry-level vehicle to Mitsubishi. One of the strongest features this hatchback can offer is its outstanding fuel efficiency rated at 21 km/L. This has been a popular choice among Filipinos who are just starting their respective careers.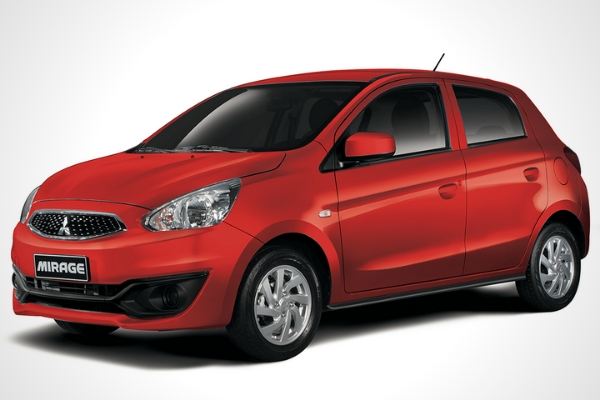 The Mirage is still an ideal first car up to this day
As for pricing, the M/T variant is priced at Php 699,000 while the CVT variant is priced at Php 760,000. Both variants are powered by a 1.2-liter 3-cylinder engine that produces 78 hp and 100 Nm of torque.
10. Chery Tiggo 2
Chery Tiggo 2 is a good example of a good quality vehicle at a low price. It is surprisingly stylish on the outside with the help of its C-shaped LED daytime running lights and aerodynamic racing level sports kit at the front, side, tail parts of the Tiggo 2.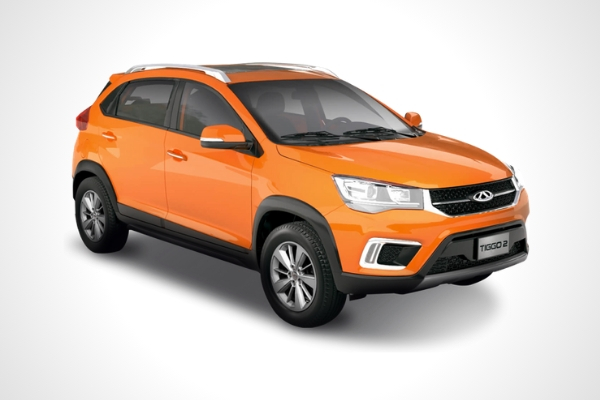 This might change your perception toward Chinese vehicles
It comes with a well-designed black and orange interior and an 8-inch capacitive touch HD screen. Pricing starts at Php 695,000 for the 1.5-liter 5-speed M/T and goes up to Php 770,000 for the 1.5-liter 4-speed A/T.
>>> Related: The top brand new cars priced from Php 700k to Php 1 Million
9. Chevrolet Spark
Your ticket in owning a Chevrolet, the Spark is a hatchback that has been around the auto scene for more than two decades. It uses a 1.4-liter Ecotec engine that comes with dual variable valve timing that provides excellent power and efficiency.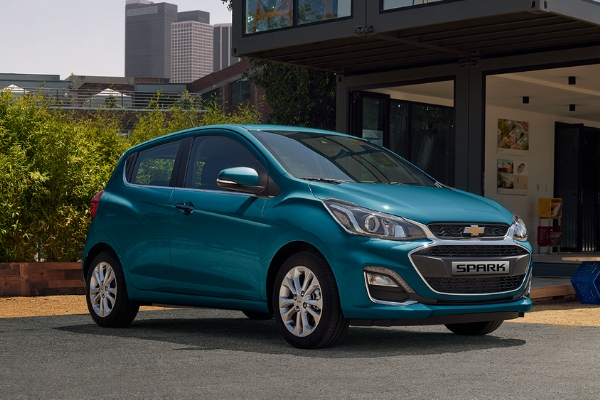 Get yourself an American vehicle in just under Php 700,000
The price for the Spark 5-speed M/T variant is Php 694,888 while the Spark Premier CVT is priced at Php 734,888. Chevrolet covers parts and service for five years or a distance of 100,000 kilometers.
8. Volkswagen Santana
If you want to get your hands on a Volkswagen car, then maybe Santana is the car for you. This sedan breaks the stereotype of European cars as a premium and expensive vehicle option in the country.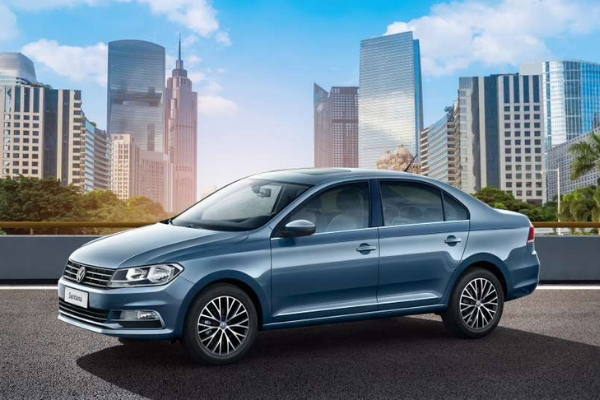 Quality is probably the last thing you should worry about in a Volkswagen vehicle
Volkswagen currently offers three variants for the Santana. The MPI MT is the only variant under Php 700,000 with a price at Php 686,000. It uses a smaller 1.4-liter engine capable of generating 89 hp and 132 Nm of torque.
In addition, the Volkswagen Santana comes with three years or 100,000 kms warranty and a one year free 24/7 road assistance.
7. Hyundai Reina
If you are planning to get an affordable and fairly economical sedan, then Hyundai Reina is a good choice to get started with. Its fuel efficiency is rated 25.8 km/L conducted by Hyundai with the presence of the Automobile Association of the Philippines (AAP).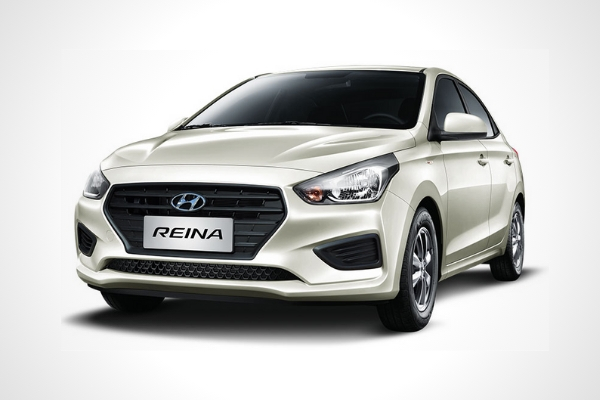 Also known as the Hyundai Verna
Hyundai Philippines offers two variants. The first variant is the GL 5MT priced at Php 683,000 and the second variant is the GL 4AT price at Php 733,000. Both variants are powered by a 1.4-liter MPI engine that is capable of producing 95 hp and 142 Nm of torque.
6. Toyota Vios
The name is very familiar to every Filipino since it is the country's best selling car with 33,181 units sold in 2019 – and is considered one of the most popular cars in the Philippines. It is offered with plenty of variants marketed to meet the demands of different buyers.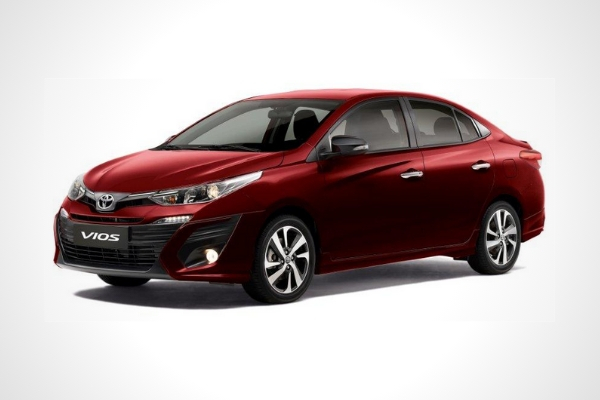 Proven and tested – these are the two best words to describe the Vios
Two Toyota Vios variants are priced under Php 700,000, namely the 1.3 Base MT priced at Php 662,000 and the 1.3 J MT priced at Php 688,000. For the top-spec 1.5 G Prime CVT, it is priced at Php 1,098,000.
5. Nissan Almera
Signifying the start of many things, the Almera is Nissan's entry-level vehicle to its Philippine lineup. This sedan was first introduced in 1995 and is known to possess various nameplates around the world, namely the Versa and Sunny.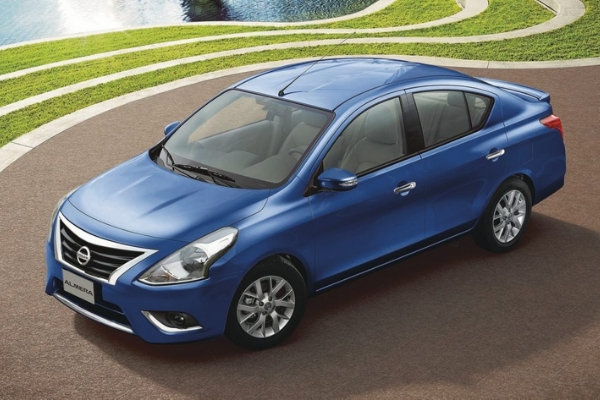 Nissan offers seven different color options for the Almera (Sapphire Metallic Blue is shown on the picture)
There are currently seven options for the Almera. However, only one option falls under the Php 700,000 price point which is the 1.2 MT priced at Php 657,000. This variant uses a smaller 1.2-liter engine while the rest of the variants use a 1.5-liter engine.
>>> Related: Which cars in the Philippines can you buy under Php 600k?
4. Honda Brio
Now on its second generation, the Honda Brio comes with a new and sporty appearance. It has been a popular choice among those who are on a budget but wishes to never go out of style on the road. The Brio is Honda's third most sold unit in 2019 locally and held a 19-percent market share in the A-segment category.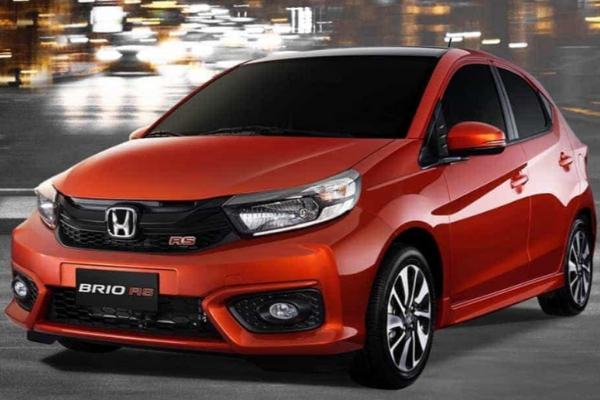 For a sportier look, Honda Philippines is offering the "RS" variant
Fortunately, the two Brio variants slip under the Php 700,000 price point. The 1.2S MT is priced at Php 598,000 while the 1.2V CVT is priced at Php 658,000. It also comes with a sportier option named RS. However, the two RS variants are already priced above Php 700,000.
3. Kia Picanto
Kia Picanto is Kia's smallest vehicle in its lineup. It features an aggressive exterior design that includes its signature tiger grille. It uses either a Kappa 1.0-liter MPI engine or a Kappa 1.2-liter MPI engine depending on the variant.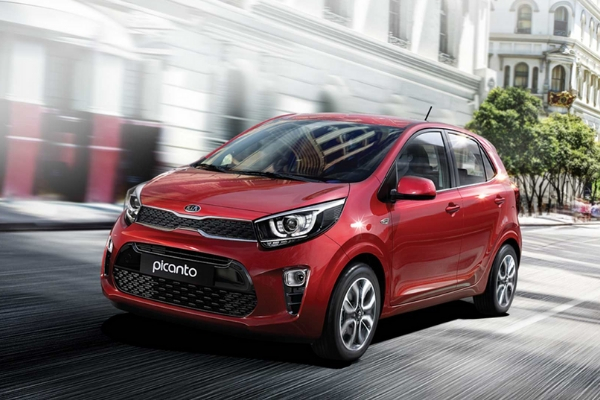 The Kia Picanto is an economical city car that's affordable to buy and cheap to maintain
Kia offers four variants for the Picanto but only three are within the Php 700,000 price point, namely the 1.0 LX MT priced at Php 590,000, the 1.0 LX AT priced at Php 635,000, and the 1.2 EX MT priced at Php 700,000.
2. Toyota Wigo
It is not a surprise to hear that the Toyota Wigo is part of the best-selling cars in 2019. In fact, the Wigo managed to rank eighth in the 2019 best-selling car in the country with 18,183 units sold and ranked sixth in the best-selling Toyota cars in 2019.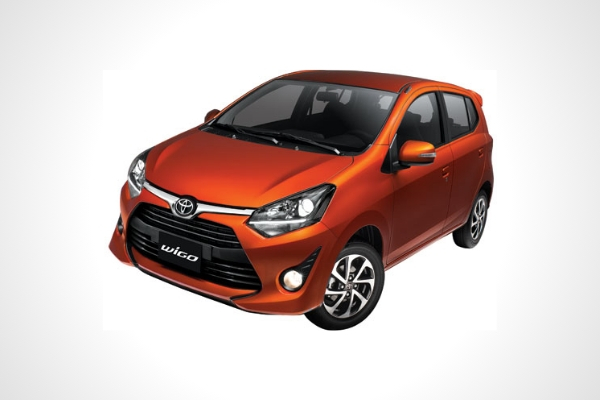 The Wigo in Orange Metallic paint job finish
The base E variant is priced at Php 557,000 while the G MT variant is priced at Php 596,000. The top-spec G AT variant is priced at Php 631,000. Moreover, Toyota is also offering a Wigo TRD priced at Php 696,000.
1. Suzuki S-Presso
Not many Filipinos admired Suzuki's introduction of the new S-Presso to the local market. Some say that its boxy exterior design needs more improvement, while some say that the Suzuki S-Presso is just right for its price tag.
The S-Presso can be dubbed as the ideal daily and practical car for most Filipinos.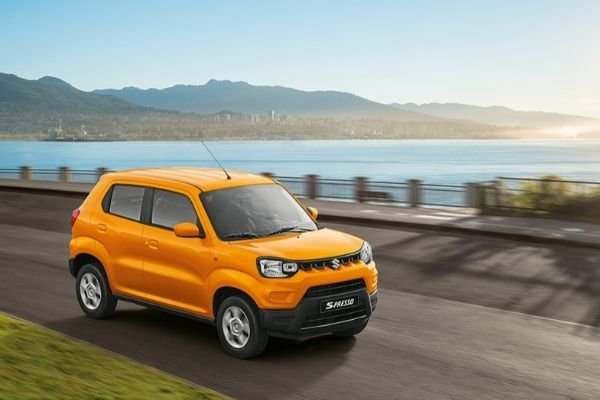 How well do you think will the S-Presso perform in the upcoming years?
One of the many concerns for the S-Presso is its lack of an automatic transmission option. Suzuki currently offers only one variant and that is the GL – MT priced at Php 518,000. It uses a 1.0-liter K10B engine that is capable of producing 67 hp and 90 Nm of torque.
Here at Philkotse.com, we value your interest in the automotive industry. You can visit our website to find out more.

Know more about Kia Soluto 2022

The Kia Soluto 2022 is a 5-seater subcompact sedan that has been selling well in the local market, accounting for 21 percent of Kia Philippines' 2021 sales. It is available in four variants, Kia Soluto 2022 Philippines price that ranges between Php 740,000 and Php 830,000. Powering this vehicle as standard is a 1.4-liter inline-4 gasoline dual CVVT that is capable of generating 94 horsepower and 132 Nm of torque. Either a 5-speed manual or a 4-speed automatic can be connected to the engine.
Moving to the dimensions, the Soluto gets a length of 4,300 mm, a width of 1,700 mm, and a height of 1,460 mm. Also, it comes with a wheelbase and ground clearance rated at 2,570 mm and 150 mm, respectively. In the local market, the Korean subcompact sedan competes against the likes of the Toyota Vios, Mitsubishi Mirage G4, and Geely Emgrand.

Rex Sanchez
Author