Best dash cam in the Philippines 2020: 5 features to consider & 5 recommended products
More and more dash cams are introduced to the market. How can you choose the best one?
There are lots of car accessories made available to serve either for aesthetic or functional purposes. If you are a car enthusiast that is more on the functional accessories, you have a wide variety of options. One functional car accessory that is gaining popularity is the dashcam. Dashboard camera or simply called "dash cam" is a small camera attached to your dashboard with the main purpose of recording sounds and images while driving.
Today, dash cams are widely used by regular drivers, police officers, taxi and bus drivers, and many more. This functional device has offered several benefits that make them one of the most sought-after car accessories of motorists at the time being. This device can be partnered with other onboard technologies like GPS devices and recorders.
Dashcam in Philippines is becoming so popular that many companies have entered the action camera field. For the starters, before picking yourself a coolest looking dashcam, you have to carefully point out your need and consider important features to optimize a dashcam. In this article, Philkotse.com will provide you the handy tips on how to choose the suitable dashcam and recommend our list of 5 best dash cam Philippines 2020.
I. Dash cam Philippines: Why should we have one?
Purchasing and installing a dashcam in the vehicles bring drivers with a lot of benefits. Here are some notable reasons why should we consider buying a dash cam as soon as possible:
1. A great form of evidence when accidents happen
2. Record of other drivers' behavior
3. The perfect tool to prevent frauds
4. Addressing parking problems
5. Recording your entire trip
>>> Read more: 8 Great Benefits of Installing dash cam in your car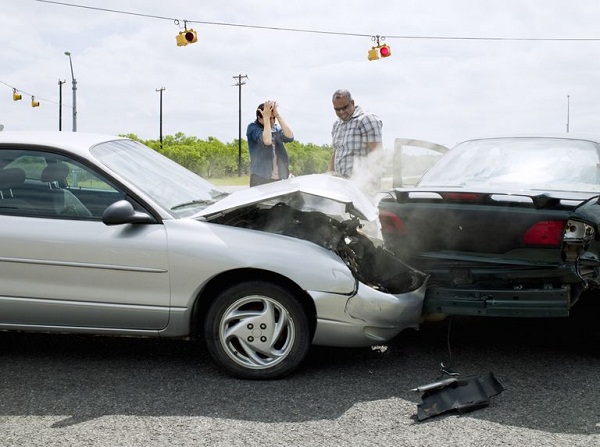 Dashcam is the best form of evidence when accidents happen
II. Features to consider when choosing a dashcam in the Philippines
1. Your car size
Dashcam sale in the Philippines comes in various sizes and shapes. While driving, a larger dashboard installed can block your view. So please ensure to look for a dash cam that fit your vehicle's size and available space
2. Video Resolution
In order to have a clear and good recorded video, the recording quality should have at least 720p HD resolution. Nowadays, there are a lot of camera options available in the markets with significantly improved recording quality, varied from 720p, 1080p, or even 1440p.
3. Data storage capabilities
The higher the video resolution is, the more space on the camera's memory card will run out. Therefore, if you don't want your dashcam to stop recording or overwriting existing files automatically, 64GB SD card is recommended for the best video quality.
4. Your budget
Definitely, money is the most important factor when you come to purchase something. Prepare your financial plan before shopping around. It is also important to note that a cheap and cheerful camera will not ensure quality. Dashcam in the Philippines' price ranges from P2,600 to higher P50,000.
5. Other important features
There are few other things to look for when purchasing a dashcam in the Philippines including GPS, the uses of battery, impact sensor, night vision, loop recording function, and seamless recording function.
Best dash cam Buyer's Guide - How to Choose a Right dashcam
III. Dashcam Philippines Review: 5 Best products for 2020
Choosing the best dash cam in the Philippines is not a piece of cake since there are more and more models introduced to the market. Philkotse.com has prepared our list of 5 best dash cam Philippines 2020 as follow:
5 best dash cam Philippines 2020
Dashcam model

Video quality

Wide-angle

GPS Tracker

Memory

Garmin dash cam 55

1440p

122 degrees

Yes

MicroSD card

Best choice

135 degrees

Yes

MicroSD card

Blackvue DR590W-2CH

1080p

128 degrees

Yes

MicroSD card

Polaroid N302

1080p

160 degrees

Yes

MicroSD

Best

price

YI Smart Dash Cam Camera with ADAS

1080p

165 degrees

No

MicroSD
1. Garmin dash cam 55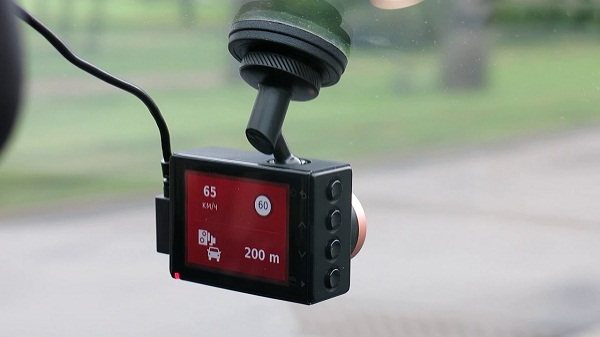 The Garmin Dash Cam 55 is one of the best dash cam options you can get in the market. One of the best features it can offer is that its small and discreet that will not reduce your visibility while driving. The Garmin Dash Cam 55 comes with Wifi capability mobile application where you can edit videos, as well as voice control feature that lets the dashcam take a photo, stop audio, save video, and start/stop travelapse or timelapse using only your voice. Lastly, it comes with forwarding collision warning, lane departure warning, red light warning, and speed camera warning.
Pros

Cons

Top class dashcam
Easy to install and remove
Comes with a voice control feature
2. Mobius Maxi 2.7K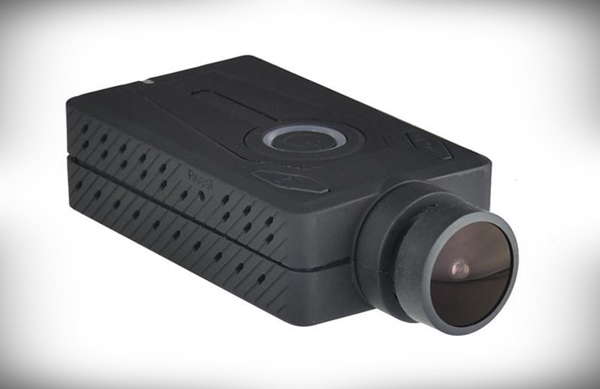 Good dash cams can really be pricey, especially those that are manufactured under a renowned name. If you are looking for a good dashcam without having to spend too much money, then the Mobius Maxi 2.7K might be the option for you. Maxi is the latest entry to Mobius so you can expect modern innovations. It is relatively affordable, can record 2.7k video at 30 frames per second, and has a 150-degree field of view.
Pros

Cons

Affordable
Excellent video recording quality

Not as high quality as others
3. Blackvue DR590W-2CH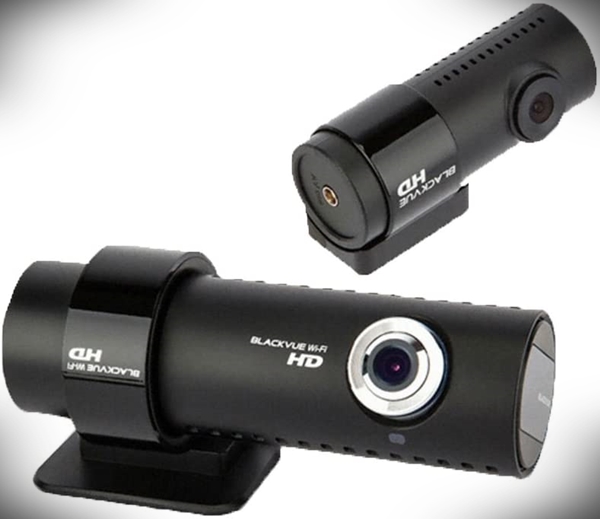 Since Blackvue is known to be as an excellent manufacturer of quality dash cam for years, we can expect the Blackvue DR590W-2CH to be worth it for its price. It is a 2-channel dashcam that captures full HD 1080p front/rear up to 12 MB/s bitrate. Plus, the Blackvue DR590W-2CH has a really sleek and compact design that won't reduce your visibility while driving. The Blackvue DR590-2CH is a cheaper alternative but has no wifi function.
Pros

Cons

Well-designed dashcam
Uses a Sony STARVIS sensor

A really expensive option
Not cloud compatible
4.Polaroid N302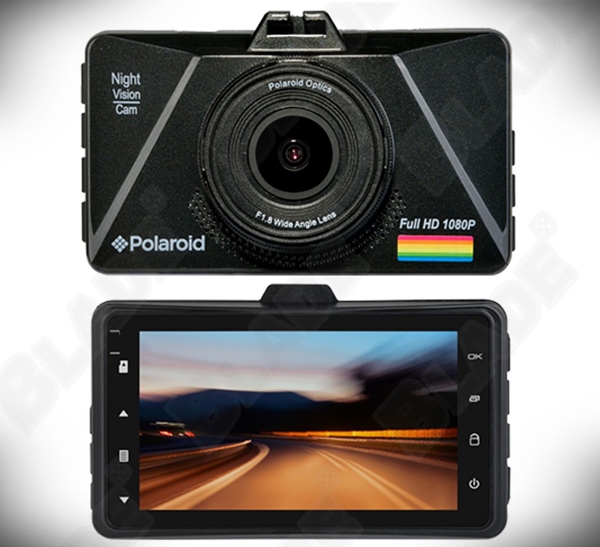 As a top-spec trim, you can expect HD quality from Polaroid thanks to its Full HD Driving Recorder. It comes with a better and sleeker design unlike its lower-end models such as the B308. The Polaroid N302 is a 3.0-inch LCD color screen that has 2-megapixel specs, a wide-angle of 160-degree recordings, and supports up to 64 GB class 10 micro SDHC.
Pros

Cons

Pricing is relatively justified
Offers HD recordings
Has a better low light function

Doesn't make a mark design-wise
5. YI Smart Dash Cam Camera with ADAS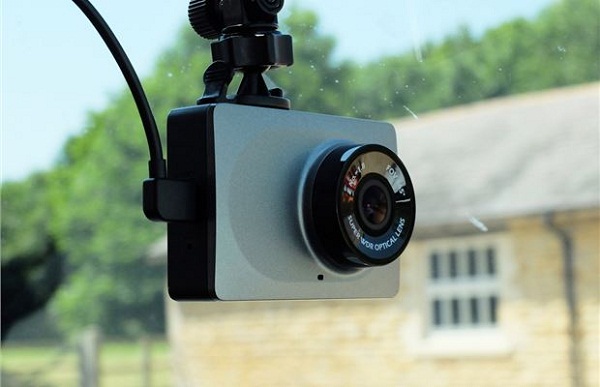 The YI Smart Dash Cam Camera is the most affordable dashcam on this list. Despite having an affordable price tag, the YI Smart Dash Cam Camera is still a competitive item in the market. It supports 1920x1080p full HD video at 60 frames per second, captures bright and sharp images even at high speeds, is relatively easy to use, and has a WiFi feature. Moreover, the YI Smart Dash Cam Camera comes with an Advanced Driver Assistance System (ADAS) that sends out real-time audio alert and warning.
Pros

Cons

Affordable
It is small and discreet
Supports WiFi feature

No HDMI output
Made from plastic