Here is a guide to help in choosing the best features for optimizing a dashcam.
It is important to know what dashcam is the best option, especially when an accident happens. Today Philkotse.com will help you understand what features to look for in a dashcam and how you can optimize this device to ensure your safety on the road.
What is a Dashcam?
What is it and why should it be important to install? A dash cam is a small and portable video camera, on the car's dashboard to record video when needed. But some have multiple-cameras views, compared to single cameras to capture images. Some dash cams use the "12V DC" car input, though ordinary batteries power some as well.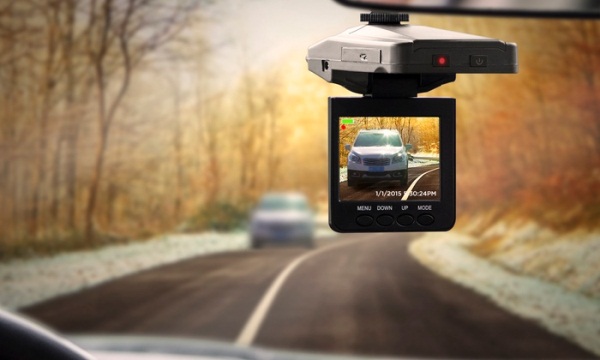 A dash cam is a small and portable video camera, on the car's dashboard to record video when needed
Dash cams might have onboard memory, but loading a 64GB or 128GB is better for longer and! Dash cams have different features, so choosing the right one shouldn't be easy. Choosing the best features for optimizing a dash cam will point anyone in the right direction.
>>> Related: Best dash cam in the Philippines 2021: 5 features to consider & 11 recommended products
Why is a Dashcam needed?
Driving on the road, sometimes things go awry and accidents do happen. A dash cam will come in handy; to provide proof that the accident isn't your fault. Not a fancy accessory but a necessity that provides video proof for an accident. Video captured by dash cams is useful for insurance claims and other vehicles that cause accidental dents when parked. There are a hundred reasons why the best features for optimizing the dash cams is a device to use.
What are the best features?
When choosing the right dash cam for you, many relevant features are important when choosing the right one!
1. Video resolution
Dash cams have at least 720p HD resolution and 1080p HD with 4K resolution, so recorded videos are clear and not blurry. If video evidence is high resolution, proving claims for insurance claims will be easy. Good resolution video capture that is clear and without a doubt will show the culprit.
 2. Data storage
Setting up the dash cam, the highest video setting eats up more space on SD cards! Having a least of 64GB is best for good resolution videos. The best setting of 1080p for video is best for a 64GB SD card, but a 128GB SD card will have longer videos.
3. Night vision (low-light)
When it is dark and road visibility is low, accidents can happen anytime and more so than in the daytime! To capture videos even at night, a dash cam with Night Vision or low-light function is the most reliable feature to have. If accidents happen at night, there is no guarantee that a light source will be nearby.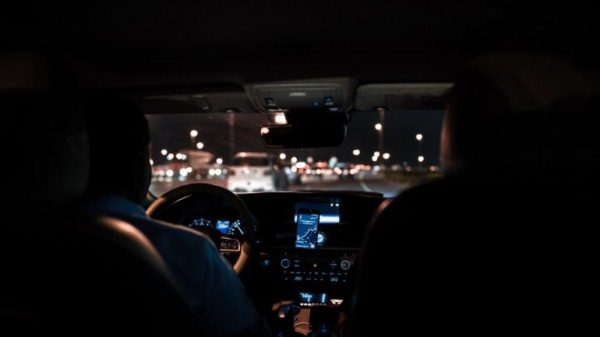 To capture videos even at night, a dash cam with Night Vision or low-light function is the most reliable feature to have
4. Auto On and Off function
Usually when the car is running, the dash cam is on but when the engine stops, it stops as well. Sometimes drivers will forget to turn on the dash cam, but with "auto on and off" it activates. This is an important feature to have!
5. Compact size is best
Dash cams come in many sizes but the compact ones are better. When driving; a clear dashboard is important with few obstructions to ensure optimal safety on the road. The dashboard must be free of clutter except for the dash cam. A compact dash cam will keep the field of view clear and record all activity without any problem.
6. Loop recording
For added security when recording videos, a Loop Recording function will keep on going over and over unused memory space. If the dashcam keeps on recording, it will use up the memory space. The loop recording function will stop when something happens to activate recording.
7. Impact sensor
If there's an impact detected, the dashcam will start recording video and will save it right after. Other dashcams will turn on when impact is detected, one of the most useful features to have in an option.
8. GPS tracking
GPS Tracking it records the speed and pinpoint where the accident happened, if there's doubts with video evidence. GPS is not standard on all dash cams but it is very useful for more convincing evidence for insurance claims and accidents.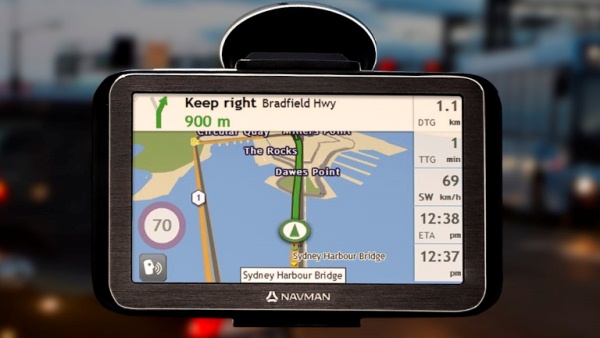 GPS is not standard on all dash cams but it is very useful for more convincing evidence for insurance claims and accidents
9. Multiple-view cameras
One problem with front facing dash cams is that it does not cover the rear end. Having multiple-cameras will keep both ends covered, for better evidence capture and peace of mind.
10. Built-in mount
Mounting may be an issue with some dash cams, so having a built-in-mount is much preferred than not!
11. LCD or non-LCD dashcams
The main difference between the two is that with a screen, no need for gadgets to review the videos. Dash cams without screens will need a mobile phone using a USB cable or Wi-Fi to review it.
12. Seamless recording
Some videos will have gaps, but with "Seamless Recording" all video are continuous without gaps when recorded.
13. Field of View (FOV)
Get everything into a wide FOV is important, for better video capture. A wide FOV is better than a narrower FOV which misses some details.
14. Uses batteries or plugged in car
A dashcam using batteries is convenient but needs constant replacement, but with plugged in car the dash cam always has power.
The most important features in a dash cam
What "Dash cam functions" are the best to consider? Here are suggestions to help choose the most important features. It's not how fancy or full-featured it is, but it always records when it should and is always on standby.
Always record whether night or day with Night Vision or Low-light function.
Have more than enough storage for 1080p HD with 64GB to 128GB SD cards.
Make sure the dashcam is always on when needed with Auto On and Off function.
Get the clear videos with High Resolution HD video from 720p to 1080p HD.
It mustn't obstruct the field of view, having Compact Size is a trade-off but it does not distract the driver.
Loop Recording captures only when activated by impact sensor and saves on memory storage.
Most dash cams have a single camera, but some have Multiple Cameras to capture both front and back for more fields of view covered with no blind side.
Get wider video shots with most Field-of-View for more coverage.
Start recording with Impact Sensor when something happens on the road or when parked.
Consider these functions to maximize any dash cam, for added peace of mind and security when driving.
>>> Related: Top 5 best reverse cameras for cars in the Philippines
Kind of Dash cams
1. Action camera converted into dash cam with connected mobile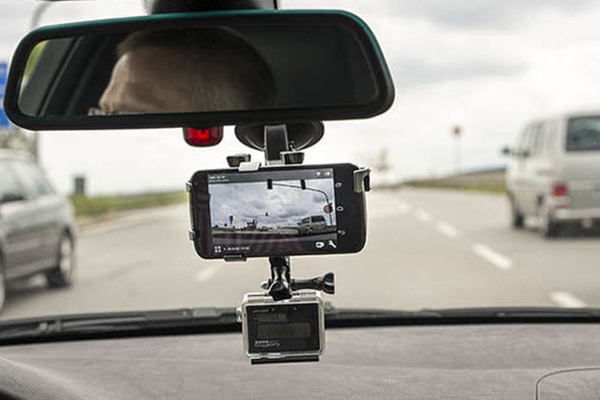 2. Dash cam with large LCD screen and with single camera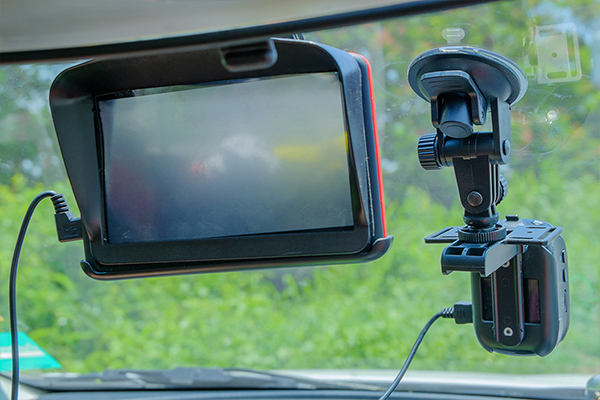 3. LCD-type dash cam single unit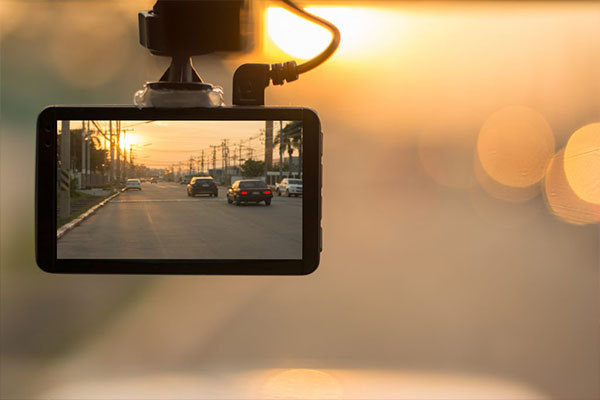 4. Compact dash cam with small LCD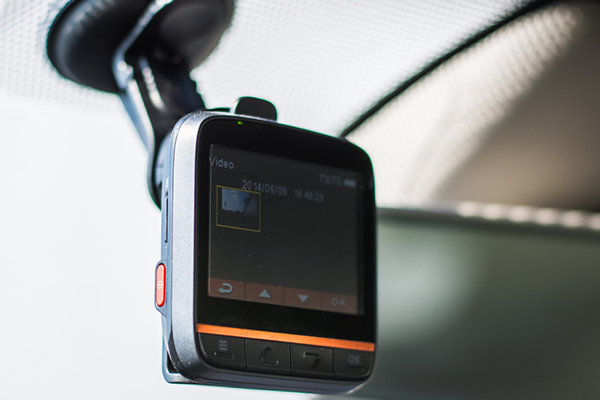 5. Ultra-compact Dash cam without LCD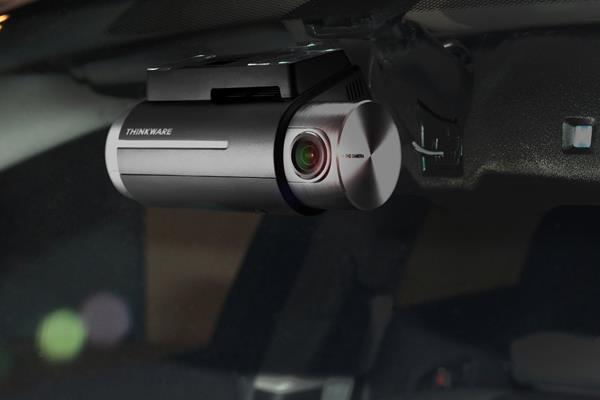 Top 5 Best Dash Cameras for Car 2018

Table of relevant dashcam features

| Features  | Important | Optional | Remarks |
| --- | --- | --- | --- |
| Video resolution | Yes |   | 720p-1080p HD best |
| Data Storage | Yes |   | 64GB -128GB advised |
| Night Vision | Yes |   | Night or Day recording |
| Auto On an Off | Yes |   | Dashcam will be on |
| Size (large or Compact) | Yes |   | Does not block the view |
| Loop Recording | Yes |   | Saves memory space |
| Impact Sensor | Yes |   | Records when activated |
| GPS Tracking | Yes | Yes | Optional |
| Multiple View Cam | Yes |   | Front and Back covered |
| Built-in- Mount | Yes |   | Dashcam is secured |
| LCD or non-LCD Dashcams | Yes | Yes | Depends on preference |
| Seamless Recording |   | Yes | Optional |
| Field-of- View (FOV) | Yes |   | Wider FOV is better |
| Battery or Plugged in Car | Yes |   | Plugged in Car is more reliable |
Final thoughts
Now, more than ever having the best features for optimizing a dash cam is important when driving. Accidents happen anytime and capturing video is our best defense, when we encounter dents and nicks in the parking lot, we know how to go about it. People jumping ahead of the car, even if it isn't our fault can be a problem. Getting the best-featured dash cam will prove that we're innocent and not responsible for it. A dash cam installed in the car provides extra security and is deterrent for many shenanigans on the road, should it happen.


Norjan Ismail Abbas
Author