Here's a short guide as well as some of our recommendations for the best reverse camera for cars philippines.
Driving in reverse or backing into a parking spot is challenging for some individuals. Steering characteristics of the vehicle changes drastically when driving in reverse, and this can be a tough task for newbie drivers.
Apart from that, some cars have atrocious rear visibility such as mid-engine sports cars, large pickup trucks, large MPVs, and those humongous vans that are borderline mini busses like the Ford Transit, Hyundai Grand Starex, and the ever-popular Toyota Hiace.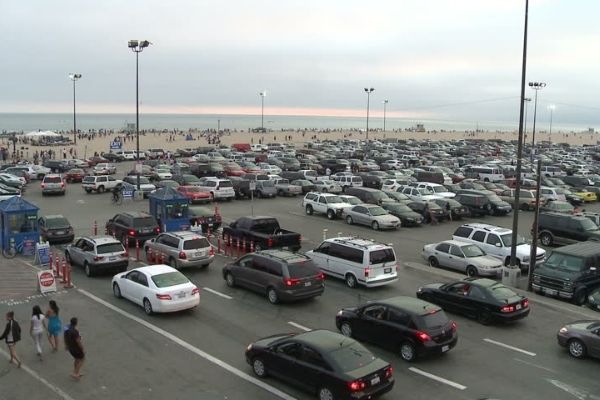 Chaotic parking lots are places where a reverse parking camera will come in handy
To combat this, many cars today come integrated with a reverse camera that transmits a video feed to a screen for rearwards visibility.
While even small cars today are given a reversing camera, some more affordable variants of certain models do not come with this feature. To address this, you'll of course have to buy one. As such, here's a short guide on reverse cameras, the common types of reverse cameras, and our recommendations of top  best reverse camera for cars in the Philippines.
I. Common types of car reverse camera in the Philippines
1. Rearview mirror display – Uses a special rear-view mirror to display an image. This is particularly useful if you don't have the budget to upgrade into a touchscreen infotainment display, and it's definitely easier to install.
2. Infotainment display – This setup is more common on cars with a touchscreen infotainment head unit. It provides a larger screen, but it is more difficult to install, and pricier especially if your car doesn't come with a touchscreen display.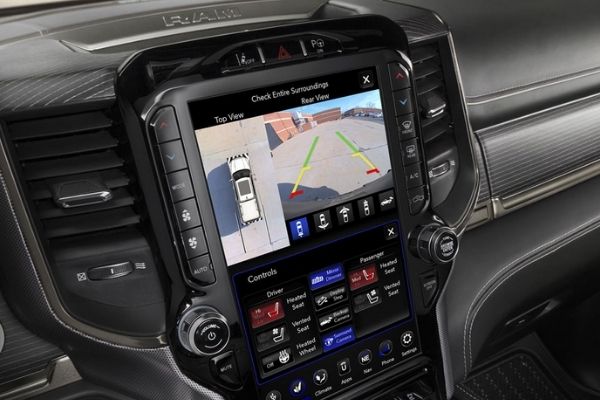 A touchscreen displaying the feed from a reverse camera
3. Wireless reverse camera – The easiest to install, but it usually comes with its own display receiver. Some however can be linked up via Bluetooth to your phone, which is easier and more convenient for some people.
Note on reverse camera installation: The installation process and duration depends on the car model and the kind of reversing camera you've bought. It is ideal to consult a professional car electrician first. Moreover, consult with your dealership as a  reverse camera for sale Philippines might affect your car's warranty.
Car Backup Cameras Explained: How To Install On Your Car!
II. 5 best reverse camera for cars Philippines
5 best reverse camera for cars Philippines

| | | | |
| --- | --- | --- | --- |
| Product | Key Feature | Price | |
| Lenovo V7 reverse camera for car | Compact and comes with a dashcam. | ₱3,599 | |
| 4.3″ LCD Wireless IR Reversing Camera Kit | Wireless and easy to install. | ₱1,346 | |
| Stapon reverse camera | Waterproof | ₱476 | |
| ODSCN Full HD 1080P Car reversing camera | Compact and comes with a dashcam and SD card | ₱600 – ₱1059 | |
| 170° HD Rear View Cam Backup Night | Affordable price | ₱286 | |
1. Lenovo V7 reverse camera for car

Check Lazada PH price Check Shopee PH price
This device made by Lenovo has two cameras with one working as a dashcam, and another as a reverse camera. Both cameras provide a crystal clear 1080p resolution, and it also has a loop-cycle recording, date, and timestamp for video. It also has the SupportG-sensor which detects impacts and automatically locks the file that recorded said impact.
Pros

Cons

Comes as a complete package w/ reversing camera and dashcam.

Lenovo reliability

Easy to install

Compact
2. 4.3″ LCD Wireless IR reverse camera for car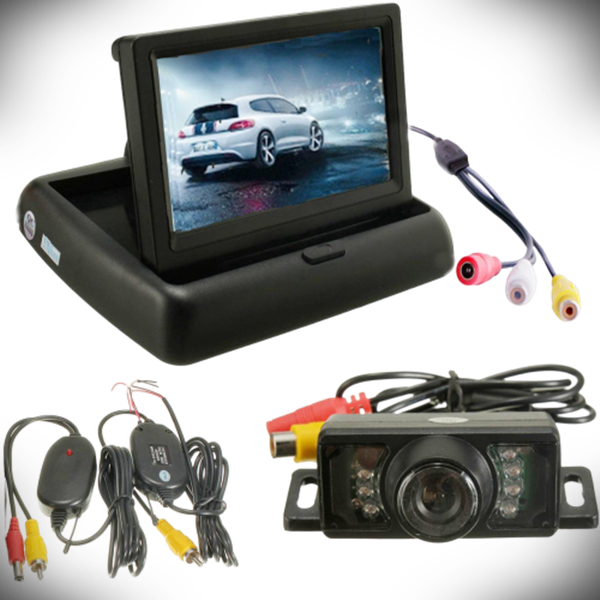 Buy on Lazada PH Buy on Banggood
This car reverse camera comes with a waterproof camera with night vision and a 4.3-inch display that you can fold down. It is also wireless, so installation is a breeze.
Pros

Cons

Folding LCD is compact.

Night vision.

Affordable wireless reversing camera.

Folding LCD might need fastening onto the dashboard.
3. Stapon wide-angle reverse camera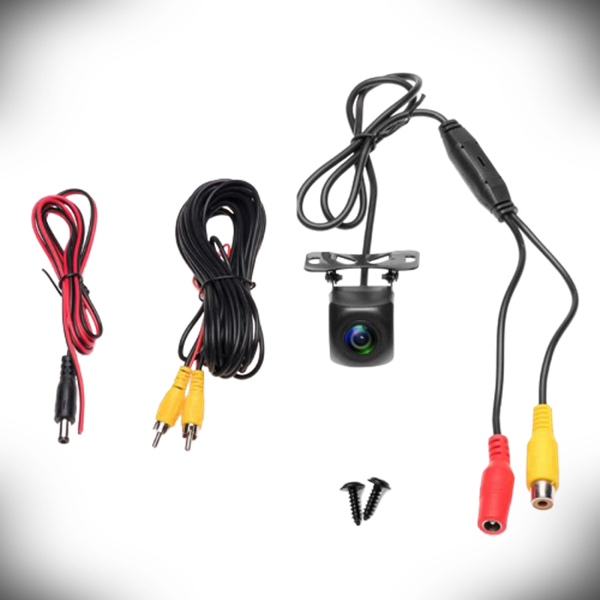 This is one of the most affordable reversing cameras on this list as it doesn't come with a display. Apart from that, it comes with the usual reversing camera features like an IP68 waterproof rating, a wide-angle lens, and an anti-fog glass.
Pros

Cons

Affordable

Comes with features one would expect from more expensive cameras.

Doesn't come with a display.
4. ODSCN Full HD 1080P Car reverse camera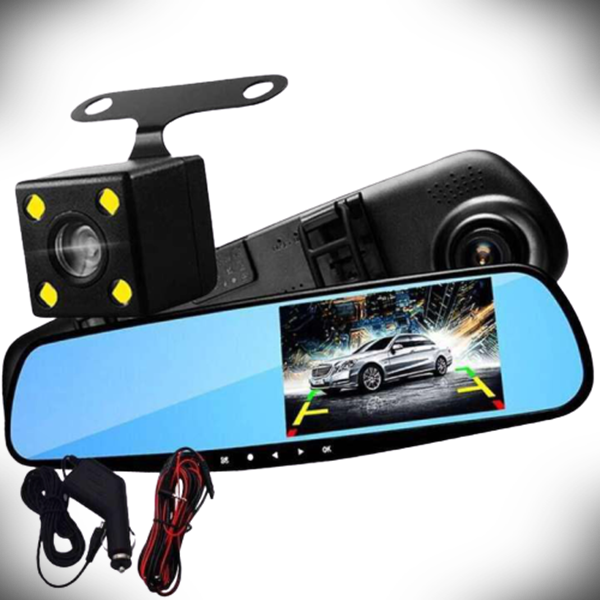 Like the Lenovo one, the Odscn car reversing camera comes with a dashcam, a reversing parking camera, and a rear-view mirror display. The screen is smaller at 4.3 inches, but it also has a 1080p video resolution, has night vision, and its cameras are waterproof. The best thing about this kit though is that it can come packaged with an SD card.
Pros

Cons

Affordable

Has a lot of features

Comes with and SD card
5. 170° HD Rear View Cam Backup Night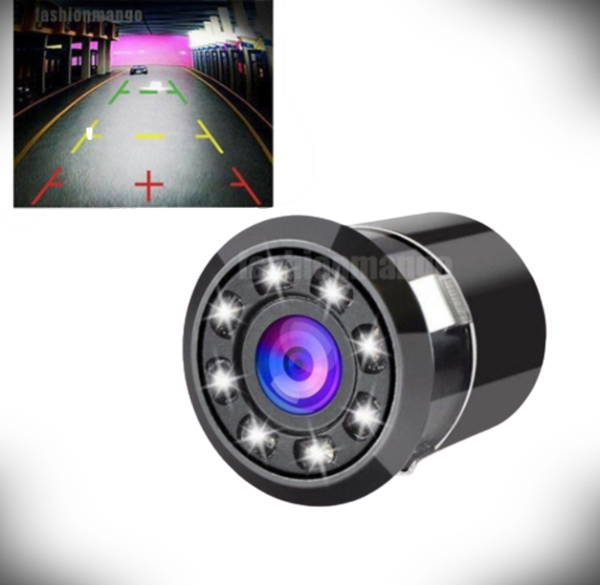 While this camera doesn't come with an LCD display or an SD card, it has the lowest price of reverse camera on this list. Despite that, it is also waterproof and can provide clear HD quality video, although it uses LEDs to illuminate its video feed.
Pros

Cons

Very cheap

Packaged with all the wires you need

Does not have night vision

Is not packaged with a display
III. FAQs about car reverse camera in the Philippines
Question: Do I need to buy an LCD display for a reverse camera?
Answer: If the reverse camera does not come packaged with a screen, then you'll need to buy and install a screen.
Question: Why do I need a reverse camera?
Answer: More visibility is always useful when parking. Also, some vehicle types will have very little rear visibility at all.
Question: Can installing a reverse camera void a car's warranty?
Answer: t depends on the brand, so the rule of thumb is always to consult the car dealership where you bought your car.
Question: Can car reverse cameras see in the dark?
Answer: Most reverse cameras come built-in with night vision. That being said, cheaper ones might have other ways of providing a clear video feed at night.
Question: Who do I turn to if I don't know how to install a reverse camera?
Answer: When in doubt, visit the dealership that sold you your car. If you bought your car used, then Banawe is your answer.
For more guides, and tips on modifying and maintaining your car, keep reading here on Philkotse.com.


Cesar G.B. Miguel
Author