Here's everything you need to know about LTFRB TNVS online registration process. Don't miss this article if you concern about this issue.
By now, many of us are already feeling the economic impacts of the COVID-19 pandemic. As such, a good many Pinoys are also trying to get side jobs, with some even applying for another new job altogether.
Coincidentally, many forms of public transportation also ceased operating. As a result, many are now seeing Transport Network Vehicle Services (TNVS) as their primary means of transportation. As such, many of you might be thinking of putting your cars to work.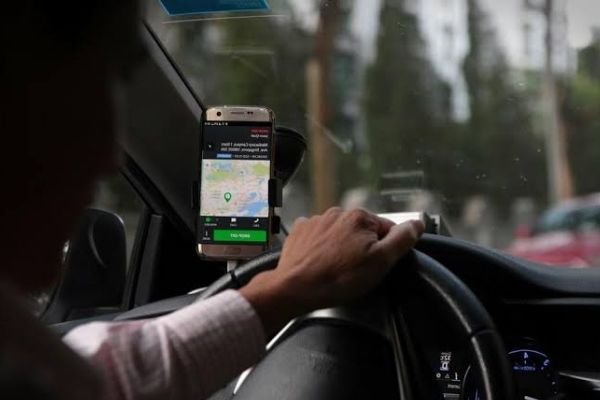 In this age of quarantines, it has been observed that many are preferring to use services like Grab
In order to streamline the process of applying for TNVS accreditation, the Land Transportation Franchising and Regulatory Board has put in place a TNVS online registration system. This system is already in place since 2019. That however is just the start of the journey and the rest of the steps will need an applicant to be physically present at the LTFRB central office.
Currently, however, there are no slots available for accrediting your car to become a TNVS unit. In the near future though, the LTFRB will definitely allow for more TNVS slots especially that there's currently a great demand for it. As such, you might still be interested in a TNVS business when that time comes. So how do you go about doing that once it's available?
Here's a comprehensive guide to aid you through the whole process.
LTFRB TNVS online registration - Step 1: Acquire an appointment date for case no. from LTFRB TNVS online registration
To do this, first visit this link: http://ltfrb.ph.net/tnvs. Next, you'll see a form where you'll need to fill up. Here are the details that the LTFRB online TNVS application form is asking for;
Operator Information:

Vehicle Information:

Name

Date of Birth

Sex

Address

Email Address

Mobile Number

Plate/Conduction Number

Vehicle Make (e.g. Toyota Vios)*

Model Year (YYYY)*

Chassis Number**

Engine No./MV Number
After filling up the form, select your preferred schedule from the calendar then click "next." After that, a code will then be sent to the e-mail address you provided. Open that email, take note of the provided code. Go back to the LTFRB TNVS online registration website and enter the code.
If successfully done, you'll then receive an email. This is the LTFRB online confirmation e-mail and it contains three items. The first is an application for the Certificate of Public Convenience, an operator's datasheet, as well as a list of other TNVS requirements.
Be sure to fill these up and make multiple copies before your schedule.
Additional notes and other LTFRB TNVS Guidelines:
The LTFRB will not accept vehicles that are older than three (3) years. That's 2015 year models and older.
The LTFRB list of approved vehicles for TNVS includes four-door sedans, MPVs, AUVs, and SUVs. As per the last LTFRB announcement, hatchbacks are already allowed to operate as TNVS units but in a limited quantity and capacity. The area that hatchbacks can service is also limited to central business districts (CBD) within Metro Manila.
As per its last announcement, LTFRB was only accepting applicants from Laguna, Bulacan, Rizal, Metro Manila, and Cavite.
To find your car's chassis number, simply refer to your Certificate of Registration (CR).
If you clicked on the LTFRB TNVS online registration portal, you'll have found out that the agency is not accepting TNVS applications right now. Do note though that it's inevitable that more slots will come. In summary, the LTFRB is not accepting TNVS registrations for 2020.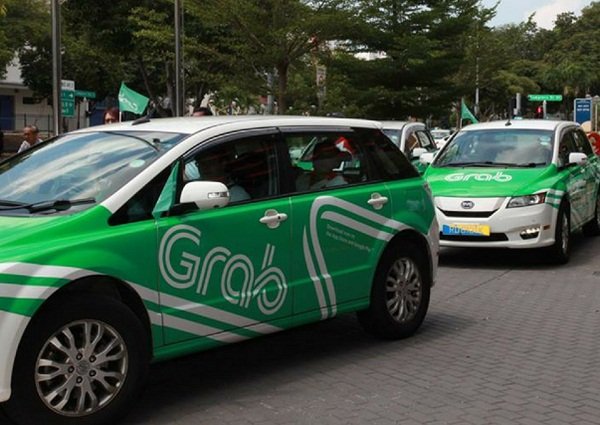 As of July 2019, a limited number of hatchback units are allowed to operate as TNVS
LTFRB TNVS online registration - Step 2: Acquire a case number
Before going to the LTFRB office make sure to place all of your TNVS requirements inside a long orange folder. Here's a list of other requirements you'll need to present on your appointment date;
Four copies of "notarized verified application" alleging proof of citizenship and financial capacity.
A photocopy proving your Filipino citizenship. Allowed documents might be your marriage certificate, your Voter's I.D., a Valid Philippine Passport, or an authenticated birth certificate from the Philippine Statistics Authority.
One photocopy of a Government Issued I.D. preferably with your picture on it.
One photocopy of the LTO issued official receipt (OR) and CR of your motor vehicle. (Motor vehicle must be owned by you, the applicant.)
A duly accomplished operator's datasheet. Download the sheet here. This was also included in the LTFRB online confirmation email.
You, the applicant, must be present during the appointment date at the LTFRB Central Office, East Eve, Quezon City. Note however that your parents or children along with a special power of attorney (SPA) can appear in your place.
Also, take note of the TNVS application fees as follows;

A filing fee of Php 510.00
An additional Php 70.00 if you're registering the third vehicle as a TNVS unit.
An inspection fee of Php 50.00
PA fee of Php 250.00
Once the LTFRB verified your name in their database. They will then evaluate your requirements, and then issue you a payment order slip. Pay that, and then they will receive your application.
>>> Related: Tuning in TNVS era: How to apply as a ride-sharing partner in the Philippines
LTFRB TNVS online registration - Step 3: Acquire your Provisional Authority from LTFRB
After filing your application, the LTFRB will then release your provisional authority (PA). This will typically take 30 working days. When getting your PA, bring these requirements with you;
A photocopy of your verified LTFRB TNVS application form stamped with your case number, along with the LTFRB official receipt.
You'll also need to get passenger insurance (PAMI or SCCI). You can get these from a nearby building located at 2F Prima Bldg., East Ave, Quezon City. Prepare Php 2,639.00 if your vehicle is a sedan/hatchback or Php 3,139.00 if it's an AUV/wagon.
You must prove that you have a garage for your vehicle. You'll need a location map, preferably from Google Maps, and a sample photo of your garage showing how large it is. If you own the garage, make sure to bring the Transfer Certificate of Title (TCT) or Tax Declaration of the property with your name on it. If you're leasing the garage, provide a notarized copy of your garage's contract lease or authority to use, as well as a copy of its owner's TCT. Also, provide an LGU Zoning Certificate for the location of the garage if you have three units. And finally, you'll need a Certificate of Conformity which you can get from any major financial institution. You'll only need this if you're still paying for your vehicle's monthly amortization.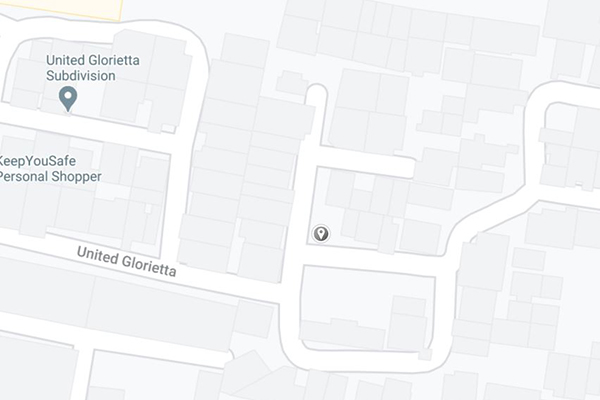 Provide a screenshot of the exact location of your garage
Additional Notes:
The PA is only valid for 90 days. If it expired, then you'll need to get a new one if you weren't issued a CPC yet. You can also get a PA extension before the 90-day expiry.
There's also a PA appointment online application system which you can visit here. Note though that as of the moment, this is not available.
If you managed to acquire an Interim Provisional Authority stamp before the 30th day after getting your case number, you'll need to go back to the LTFRB to be informed of your hearing date.
LTFRB TNVS online registration - Step 4: CPC Hearing
You'll need to appear on the CPC hearing date. But before doing so, you'll need a Formal Offer of Evidence from which you can get here.
As with your prior appointment, you'll need to be present at the CPC hearing. If you're unable to do that, you can send your parents or your children provided that they have a SPA.
The CPC hearing will also come with its own documentary requirements. Among these are the papers proving that you have a garage.
Apart from that, here's what you'll need;
Notarized Statement of Financial Capability which you can download here.
A copy of your latest Income Tax Return, and a proof of bank deposit in the amount of Php 50,000.00/unit. The aforementioned account must be owned by the vehicle's owner.
A 5R size photo of the vehicle or vehicles that you're intending to turn to TNVS units. Also, the photo should include the front page of a newspaper to indicate when the photo was taken.
A notarized Affidavit of Applicant, which you can get here.
DTI Business Name Registration. You can register online via the DTI website or at any DTI branch. This will cost you Php 2,000, and the business name must include the word "Transport."
BIR Certificate of Registration 2303
And proof of Publication, which you can get from People's Balita or Daily Tribute. These are located on the 1st or 3rd floor of the Prima Bldg., East Ave., Quezon City. (You'll need this 1 month before the hearing date and it will cost you Php 250.
A certificate of good standing from the TNVS Company you'll be working with.
A copy of the Passenger Insurance Policy.
An authenticated Birth Certificate or a Valid Passport
A notarized Operator's Data Sheet with your 2x2 picture and a copy of your valid Driver's license/the driver's licenses of your authorized driver/s.
A certified true copy of OR/CR
 A certificate of conformity.
NBI Clearance for your TNVS unit's driver.
Police Clearance for your TNVS unit's driver.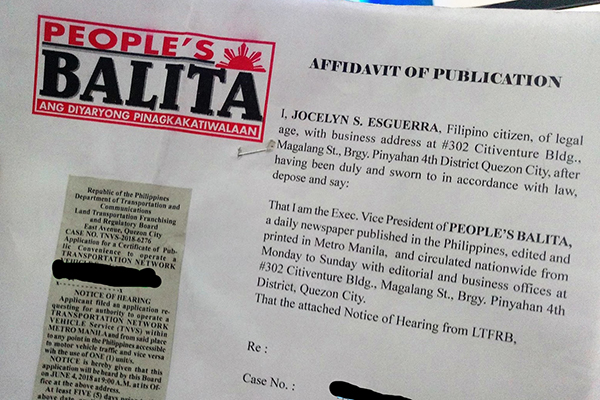 Proof of publication looks like this
>>> Related: Must read: Grab driver Requirements & Application process in PH
LTFRB TNVS online registration - Step 5: You're now a TNVS operator
After the long and arduous process detailed above, you'll then receive your Certificate of Public Convenience. This is valid for two years. Note also your TNVS unit can be used for only seven years from its date of manufacture.
The Toyota Vios is currently the most popular car being used as a TNVS unit
What to do in-case of dismissed cases
If you've missed three hearing dates, you're going to receive a dismissal order. To address this, you'll need to file a motion for Reconsideration for you to get a new LTFRB TNVS hearing schedule.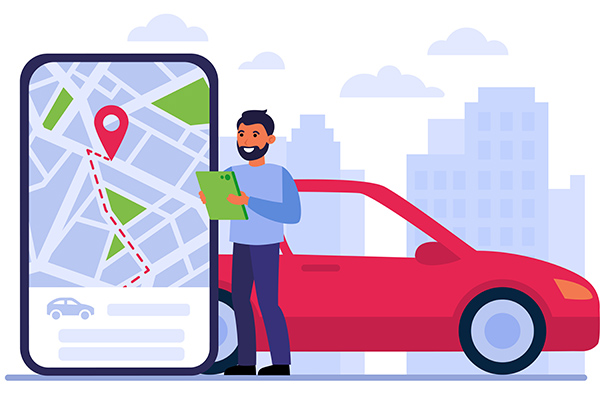 It's a long journey with lots of challenges, but you'll get there with perseverance and knowledge.
This will need four copies of a Motion for Reconsideration, which you need to acquire from a lawyer. You'll also need a photocopy of the dismissal order, a special power of attorney with two photocopies of valid government I.D.s, and three samples of your signature.
LTFRB TNVS registration 2020: Estimated total costs
Documentary Requirement

Price

Filing Fee

Php 510.00 (If you're filing for only one or two units)

LRF

Php 10.00

Inspection Fee

Php 50.00

PA Fee

Php 250.00

Passenger Insurance

Php 2,639.00 (sedan/hatchback) or Php 3,139.00 (AUV/Wagon)

Proof of Bank Deposit

Php 50,000

DTI Business Name

Php 2,000.00

Proof of Publication

Php 250

Total: Php 55,709 (Sedan/Hatchback) or Php 56,206 (AUV/Wagon)
Note: The fees are just an estimate and do not include the cost of printing forms, cost of updating your expired documents, cost of acquiring notarized documents, etc. In that regard, do note that any of the steps and requirements listed above are subject to change by the LTFRB.
LTFRB TNVS related Hotline
If you have more questions about the process or to check the availability of TNVS slots. You can contact the LTFRB through these channels.
LTFRB TNVS hotline

LTFRB Trunkline: 8529-7111

Public Assistance and Complaint Desk

Local 821

SMS Hotline

0921-448-821

Email

ltfrb.gov.ph@gmail.com
For more guides like this, keep reading here on Philkotse.com.


Cesar G.B. Miguel
Author