Want to earn money while saving thousands of people from the dreaded Manila traffic? Your career may just be here!
Who wants extra cash? I know you do.
Who wants their car insurance and maintenance bills to pay for themselves? I definitely know you do! 
More importantly, who wants to contribute to the betterment of Metro Manila traffic? I hope we all do.
Aside from the personal gain, Philkotse.com acknowledges that it has been a national concern and a seemingly impossible wish that we can solve the daily and insurmountable condition of traffic in the Metro. If you want to contribute to the change and earn money at the same time, partnering up with Transport Network Vehicle Service (TNVS) companies may very well be for you!
With the worsening traffic condition in the mega-cities all around the Philippines, ride-sharing apps have paved the way to the betterment of Filipino drivers - as it did not only help give more jobs to drivers and provide an extra income to its operators, the stability of being a TNVS driver in terms of growing finances had created enough buzz for many Filipinos to switch their day jobs to doing full-time TNVS work. All while providing the Filipino commuter a safer, easier and more convenient means of transportation.
>>> Click here to check out our estimation of how much you could earn per month as a Grab driver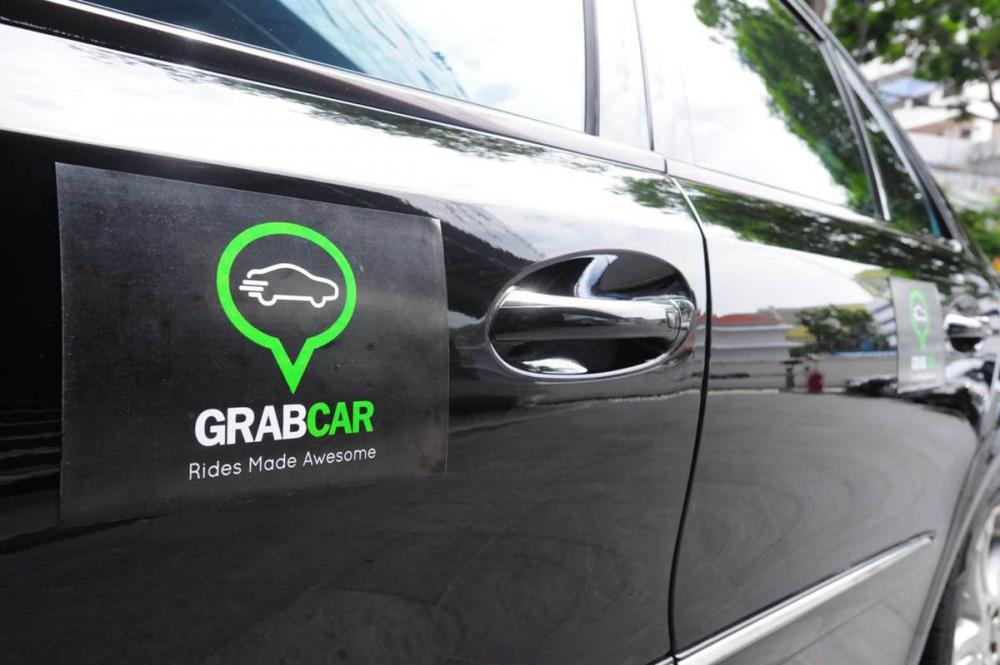 The iconic TNVS sticker indicates that the car is used for ride-hailing.
For the longest time, there had been a duopoly in the Philippine TNVS scene. Most of us only know either Grab or Uber as our app of choice, and we would even compare rates and download both apps because the riding public likes options, but there's no choice left since UberPH sold its shares to Grab last March.
Fortunately, we can now choose again! As the public rejoices for more TNVS options to choose from when the Land Transport Franchise and Regulatory Board (LTFRB) announced that it had opened (briefly, and they will resume accepting approval startups this month which honestly could not be any sooner) accreditations for other ride-hailing apps. We rejoice because these TNVS companies are mostly Filipino startups - we all know how proud we get if we know if it's 100% Pinoy, and at the same time, this means more opportunities to earn more.
Which brings me back to my original point - how does one apply to be a part of the growing TNVS industry here in the Philippines?
Before applying in a TNVS company, one must have the following requirements first:
1. Needless to say, your very own vehicle!
Believe me when I say that TNVS companies get this question often in their social media accounts. Do check for the vehicle requirements that may vary from one TNVS company to another.
2. LTFRB Registration
This has two parts; one is your inclusion in LTFRB's master list. Two, you either have the Provisional Authority (PA) permit and/or the Certificate of Public Convenience (CPC). PAs are valid for 45 days, while CPCs won't need renewing until its second year.
For those who are new to this industry, you can check the steps and the requirements to get a CPC here.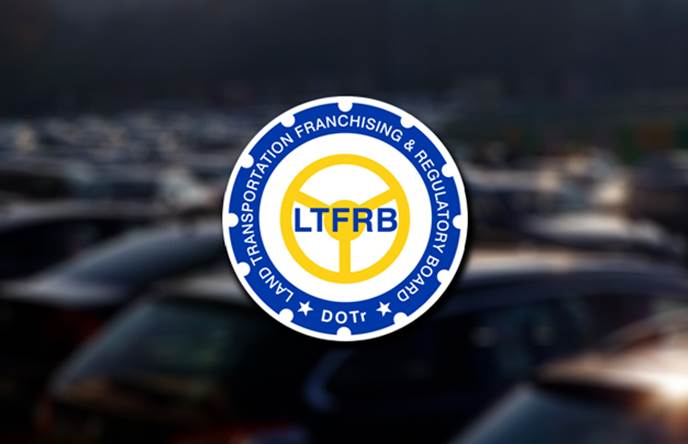 Be sure to comply to LTFRB's set of standards and requirements before anything else.
Now that we have that out of the way, let's look into the various options a driver has when choosing the right TNVS to apply for.
1. GRAB PH
While the TNVS company has been in hot water numerous times this year because of the alleged unfair fare (see what I did there?) charges still under investigation, it is still undeniably the driving force of TNVS in the country. It is familiar as it is notorious for allegedly overcharging its riders. And while Grab has yet to open its doors for new partner drivers, former Uber drivers are free to switch to the biggest ride-hailing platform in Southeast Asia. Once your transition is approved, you may enjoy 80 percent of the rider fare, trip incentives and a plethora of amazing perks like discounts and deals in car repair/maintenance, fuel and even insurance. If you are interested, you may access this link here.

 Grab's been at the helm of the TNVS commuting public ever since its introduction in the Philippines
Requirements for Uber-Grab shifters:
Official Receipt/Certificate of Registration (OR/CR)
PA, CPC, or LTFRB TNVS Application with stamped receiving copy and case number
Professional driver's license or Official Receipt of LTO registration
Screenshot of Uber driver app or the actual app
For those driving a vehicle that is not registered under his name the following requirements are needed:
Notarized Special Power of Attorney (SPA) from the owner of vehicle with the following information:
Vehicle Owner
Name of Attorney-in-fact
Car Model
Car Motor Number
Car Chassis Number
Car Plate Number
Photocopy of two (2) Government valid IDs with three(3) signature specimen of vehicle owner
For more details regarding the requirements, check this link here.
2. HYPE
Perhaps one of the most lucrative opportunities a driver can have when looking for a TNVS company, Hype lives up to its name by providing its drivers 80% to 95% of the total fare share, depending on the number of trips it can complete. Aside from this, the income this all-Filipino startup gets from digital ads it installs in the vehicle is divided between the company and its partners.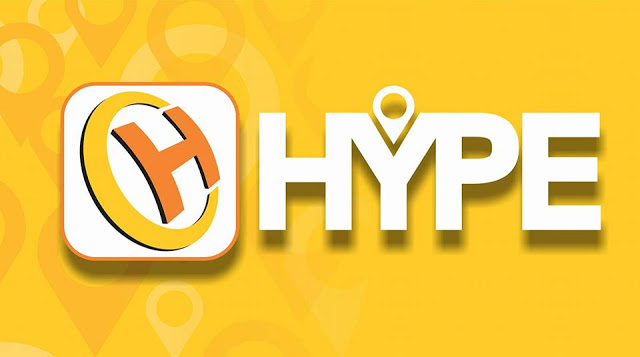 With this TNVS company, hard work pays off.
The requirements may vary from city to city but they are generally as follows:
2.1. HYPE driver requirements:
NBI Clearance
Police Clearance
Professional driver's license
Medical Certificate (for applicants aged 60 and above)
2.2. HYPE operator requirements:
One valid government ID
Tax Identification Number (TIN) ID
Scanned copy of PA or CPC
For more details and registration, you may go to their main headquarters. Hype transport is located in this address: Unit 337, 3rd Floor, Shaw I.T. Center, Shaw Blvd. corner F. Martinez St., Mandaluyong City. Or for an easier, more effortless experience, you can register online by clicking this link.
It is important to keep in mind that drivers and operators need to go through training under HYPE. This is scheduled at either 8 to 11 in the morning or 12 to 5 in the afternoon, during Mondays to Fridays.
3. OWTO
Signing up as an OWTO partner can ensure the driver 85% of the total trip fare, which is 5% more than Grab without the dependence on driver's performance unlike HYPE. This, along with other amazing perks such as safety assistance and accident insurance coverage makes OWTO a great choice for potential partners.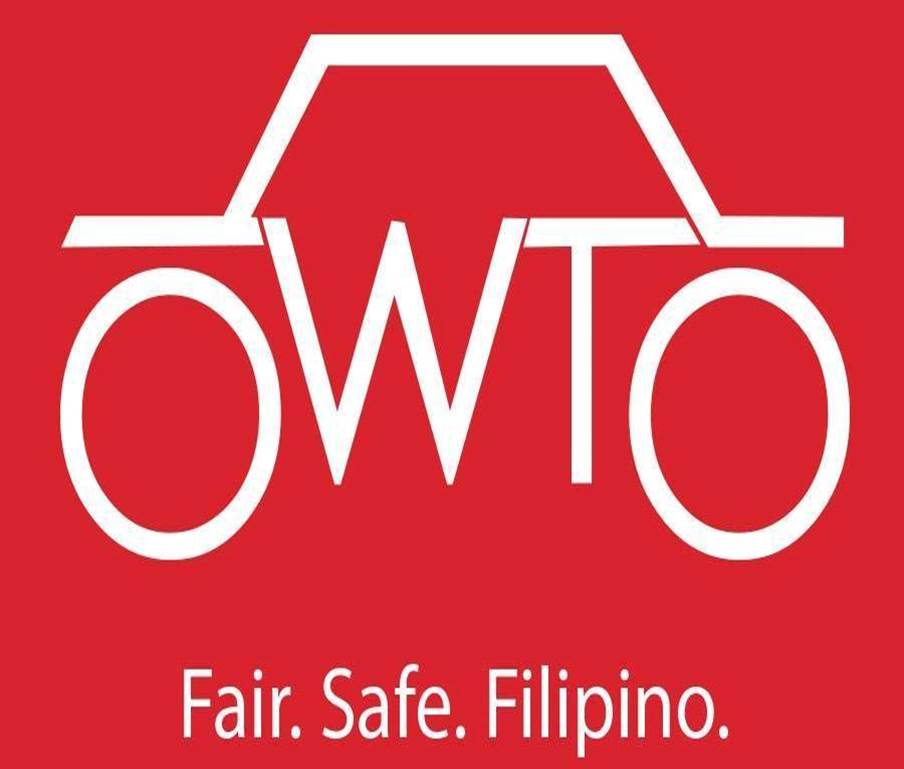 The tagline speaks for what OWTO stands for and what it promises to the riding public. 
Driver Requirements:
Driver age requirement is 21; and should possess a valid Professional Driver's License
Valid CPC or PA from LTFRB
A smartphone
Valid mobile number and email address
Like Hype, OWTO requires its partners to attend several trainings such as:
Partner's Orientation Program (POP)
Partner Safety Training Program
These orientations are scheduled by the TNVS company itself, within the application process. To apply, you may proceed to their office. OWTO transport is  located at Room 6, 9th floor, The One Executive Building, 5 West Ave., Nayong Kanluran, Quezon City.  You may also register online by accessing this link.
>>> You may want to read: 


Vincci Ross Villanueva
Author
Recent posts