Get your car ready now to avoid stressing yourself out.
Soon, the Land Transportation Office (LTO) will be stepping up its game when it comes to vehicle inspection. The new process is called the Motor Vehicle Inspection System (MVIS), and it replaces the old and outdated system for motor vehicle registration.
In order to successfully implement this new system, the LTO will be accrediting several private motor vehicle inspection centers (PMVIC). About 138 PMVICs will be opened in the Philippines as a whole, and once the implementing rules and regulations for the aforementioned will be released these will begin operations.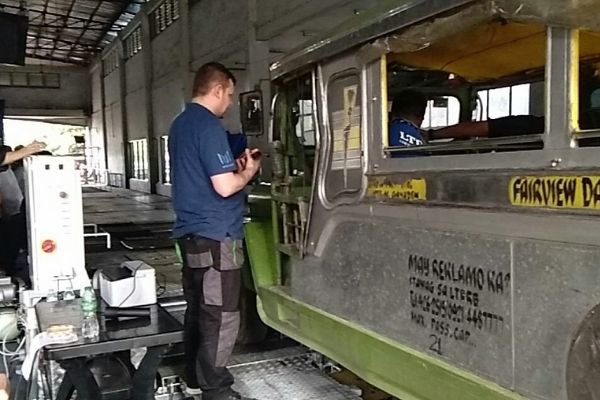 The LTO together with DOTr already held a demo for the MVIS in 2018
Note also that once PMVICs are up and running, the private emissions testing centers (PETC) spread around the country will be shut down. The MVIS however requires an emission test in one of its steps. As such, it isn't far of a stretch that some PETCs will be converted to PMVICs sometime in the near future.
As with moving on to a new process, improved or otherwise, there will be birthing pains. So in order to prepare yourself, here's a list of all the parts of a motor vehicle that the PMVICs will inspect.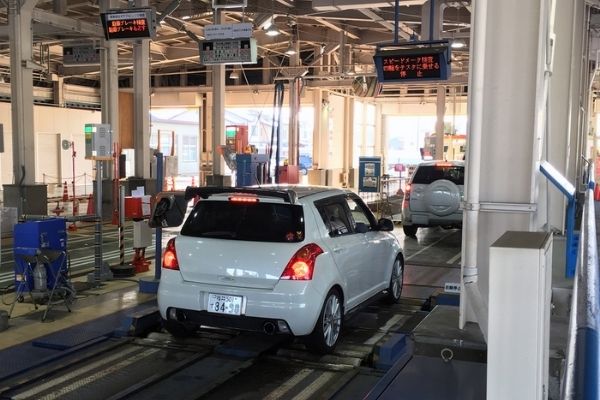 This kind of motor vehicle inspection has been around in other countries for years now
Before viewing the list below, do note that the inspection fee will cost Php 1,800 for cars. As of now, at least according to the current implementing rules and regulations (IRR), the fee will become forfeit even if a single part does not meet the standards set by the LTO. Do note though that concerned agencies are still smoothing out the IRR, so expect some changes to the MVIS process.
>>> Related: Complete list of LTO fines and penalties in the Philippines
Underchassis Parts to be checked in the MVIS:
Chassis frame (structural rigidity, rust, etc)
Engine (for oil leaks)
Driveshaft bolt
Transmission oil (for leaks)
Differential Oil (for leaks)
Parking brake wire
Fuel hoses and pipes
Steering linkages and gearbox mounting
Steering Ball joints
Condition of Power steering system
Condition of radiator
Spring bolts and nuts
Shock absorbers
Exhaust pipe
Propeller Shaft couplings
Brake hoses
Front and rear shackle eyes, pins, and bushes
Spring clips
Brake hoses, pipes, and cylinders
Steering idler/section shaft
Stabilizer and bushes
Engine mounting
King pins and bearings
Above carriage parts to be inspected in the MVIS:
Identity (plates, stickers, make and model), construction
Dimensions (for rebuilt and locally assembled vehicles)
Windshield and window glass condition
Emergency warning device
Car horn
Mobile air-conditioning system
Floor boards
Fuel tank and fuel tank cap
Appearance of car body
Tire and wheel condition
Seat belts
Driver and passenger's seats
Door and door hinges
Steering Wheel
Rearview mirror and side mirror
Clutch system
Braking system and parking brake
 For more updates on the LTO MVIS, keep reading here on Philkotse.com.

Cesar G.B. Miguel
Author