Solutions need to be practical, not just for the sake of having solutions.   
Motorcycles are a preferred alternate mode of transport, in a country where four-wheeled vehicles are still largely out of reach of lower-middle-income households and public transportation is decades away from being reliable. From personal conveyances to business use, motorcycles are a dime a dozen these days, much to the chagrin of those who prefer the comfort of cars.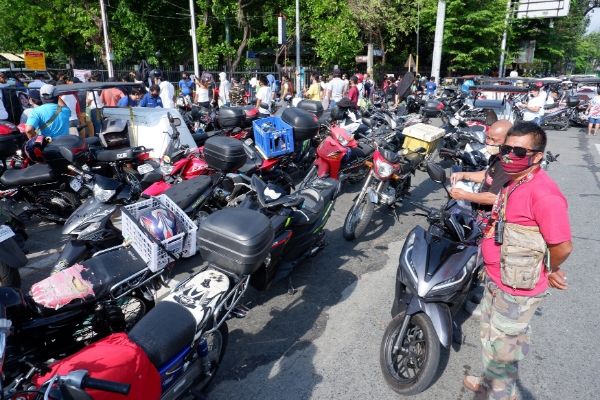 The Philippines was the fifth biggest motorcycle market in the world in 2019
One would think that motorcycles would be exempt from travel restrictions since they only board two occupants at a time, and they don't use air-conditioning that recycles air aboard cars. Unfortunately, the government has ruled otherwise, simply because two people sit in close proximity to each other (never mind if they're wearing helmets and masks). This was a point of contention during the stricter periods of the quarantine when frontliners who needed to get to work couldn't avail of motorcycle taxis or even ride on their personal bikes.
One controversial solution that authorities came up with involves placing an actual barrier between a motorcycle's occupants. The idea behind it is that physical separation between the rider and the pillion passenger reduces the chances of transmitting COVID-19, in an attempt to simulate social distancing being enforced on larger vehicles. However, it's easy to see the flaws and hazards of such a solution, well-intentioned as it might be.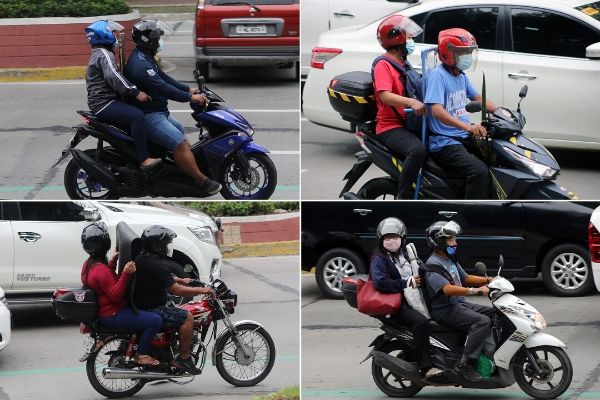 Many riders used makeshift barriers in an attempt to comply with government regulations
For one thing, the barrier increases the amount of air resistance, or drag, that the motorcycle experiences at speed. This will only force the engine to work harder to compensate for the drag pushing the motorcycle back, resulting in higher fuel consumption.  
Speaking of fuel, a bolt-on barrier would also be highly inconvenient, especially for riders using underbone motorcycles. These normally have fuel tanks that are accessible only by lifting the pillion seat, and riders would have to disassemble the barrier first before they can fill up at any gas station forecourt, after which they would need to install the barrier again before they go.
Having the barrier installed also upsets the balance of any motorcycle that's not designed to be equipped with such a feature, making it difficult to safely maneuver the vehicle especially in city traffic. There's also the risk of the barrier simply flying away at high speed, instantly becoming a projectile that can cause injury or damage to every other road user. And then, with growing evidence that COVID-19 is airborne, any gust of wind hitting the barrier can result in small air vortices that accumulate on the passenger side, increasing the passenger's risk of exposure.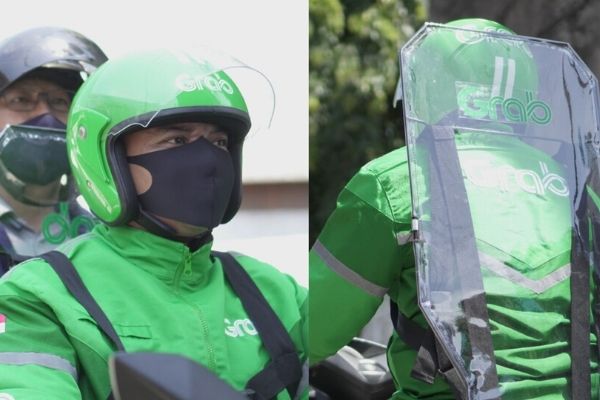 A wearable shield is a more practical alternative to rigid barriers
>>> Related: Here's why you should still wear face mask even when driving
An alternate solution is to employ a backpack shield, which operates on the same principle, except that the device is worn on the rider's back. It requires no alteration to the motorcycle and has no effect on balance. The shield is also properly shaped to deflect incoming air away from the pillion passenger. There's still the matter of aerodynamics, but at least fuel stops won't be as difficult.
We hope that concerned agencies and organizations continue to arrive at more practical solutions for motorcycle riders. They're road users too after all, and making their riding experience more dangerous isn't helping our collective fight against COVID-19.
Get more motoring insights on Philkotse.com.


Joseph Paolo Estabillo
Author