The authorities are the ones who should be setting a good example.
Government personnel accounts for half of the nearly 1,000 drivers apprehended for violating the new EDSA busway scheme, according to a report by the Metro Manila Development Authority (MMDA). Since the program was implemented on July 1, the agency has been apprehending an average of 30 vehicles a day for using the lane illegally, or a total of 987 violators to date.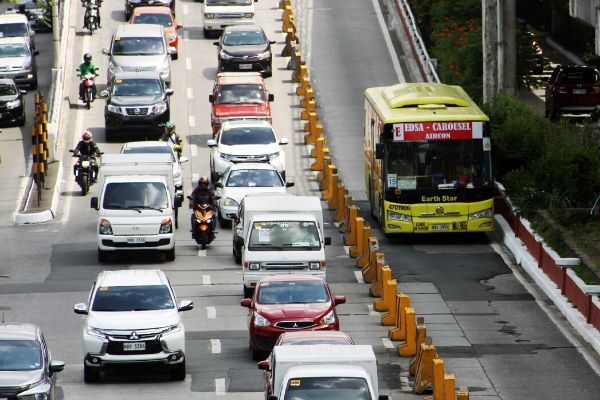 The MMDA reports that half of those who violate the EDSA busway lane are government personnel
"Half of those flagged were our colleagues in government, driving their private vehicles," according to MMDA spokesperson Celine Pialago, adding that those caught were only penalized for disregarding traffic signs, which carries a fine of Php 150.
The EDSA busway scheme was conceived as part of efforts to address mass transport shortages due to the COVID-19 pandemic, dedicating the innermost lane to passenger buses plying city routes. The lane can also be used by government workers aboard emergency vehicles, which includes ambulances and official vehicles with sirens and prominent markings.
Unauthorized motorists caught using the busway face a fine of Php 1,000 along with an additional penalty for ignoring traffic signs. Pialago is reminding all government personnel to serve as examples to the public by using the busway only when necessary.
"If a private vehicle with government personnel inside was seen on the bus lane, other vehicles would follow suit. This will destroy the very concept of the EDSA busway," she said.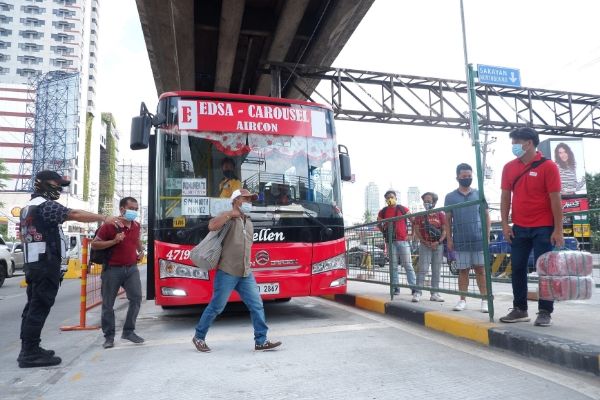 All motorists are reminded that the EDSA busway should be used properly
>>> Related: MMDA installs yellow flashing lights on concrete barriers along EDSA
Meanwhile, she also reports that traffic accidents involving concrete barriers marking the busway have gone down in July so far, with only three accidents recorded in the first two weeks of the month. This was in contrast to 43 incidents reported in June, which the MMDA said can all be attributed to driver error.
A total of 36,000 barriers will line the busway from Monumento to Parañaque Integrated Terminal Exchange (PITX). The MMDA will place additional hazard markers to make them more visible at night, even as it reminds motorists to exercise more caution when driving.
Get the latest traffic updates at Philkotse.com.


Joseph Paolo Estabillo
Author