We hope this will lessen the concrete barrier-related accidents along EDSA 
Concrete barriers were placed along EDSA during the GCQ in order to designate buses on the bus lane. However, these concrete barriers have caused at least one accident per day.
"The MMDA recorded at least 18 accidents involving concrete barriers in various points along EDSA, mostly self-accidents, from June 1 to 19," MMDA spokesperson Celine Pialago said.
Spokesperson Celine Pialago said that seven out of the 11 barriers-related accidents along EDSA were caused by over speeding vehicles. One instance is when a delivery truck collided into the concrete barrier. She said that the reason why the accident happened is that the truck was speeding in the rain, hence it slipped off the road.
Another instance is when a van overturned along EDSA-Guadalupe northbound near Go Hotel Thursday night after crashing into the concrete barriers. The driver admitted that he was drunk and did not see the concrete barriers.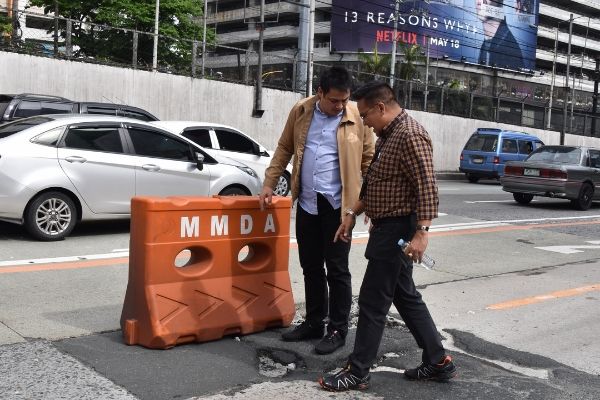 Always keep an eye on the road and stay safe
>>> Related: MMDA suspends modified number coding until further notice
With that being said, the Metropolitan Manila Development Authority (MMDA) has revealed its plan to put up additional warning road signs on EDSA. One of which is the addition of hazard markers that intends to help motorists see the concrete barriers along EDSA better.
MMDA General Manager Jojo Garcia said that the hazard markers will be placed on top of each barrier so that it will still be visible at night.
"Upon the instruction of Chairman Danilo Lim, I have already our Traffic Engineering Center to start the installation of extra hazard makers to supplement the existing ones already in place," Garcia said.
MMDA Traffic Chief Bong Nebrija said that it is unfair to blame the concrete barriers for the accidents since all barriers along EDSA are installed with reflectorized flaglets.
Here at Philkotse.com, we value your interest in the automotive industry. You can visit our website to find out more.

Rex Sanchez
Author