Restrictions will be eased for economic considerations, but if you can, please stay at home.
Metro Manila will transition to general community quarantine (GCQ) by June 1. President Rodrigo Duterte made the announcement on Thursday night, following a meeting with officials of the Inter-Agency Task Force on Emerging Infectious Diseases (IATF-EID).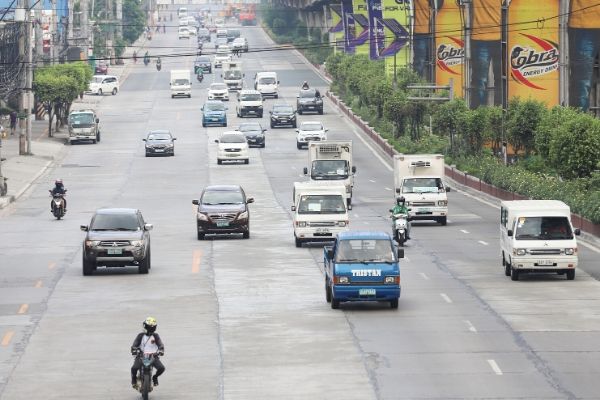 Travel restrictions in Metro Manila will be eased by June 1
The decision stemmed from a unanimous recommendation of the region's 17 mayors comprising the Metro Manila Council (MMC), citing the need to reopen the economy which has taken a hit in recent months due to inactivity.
Aside from the capital, six other areas in the country will also be placed under GCQ measures: Davao City, Cagayan Valley, Central Luzon, Calabarzon, Pangasinan, and Albay.
The relaxed lockdown will be in place for a two-week period until June 15, during which time authorities will continue to assess the situation. If all goes well, the next phase would be a modified general community quarantine (MGCQ), the least restrictive form of community lockdown enforced by the government.
>>> Related: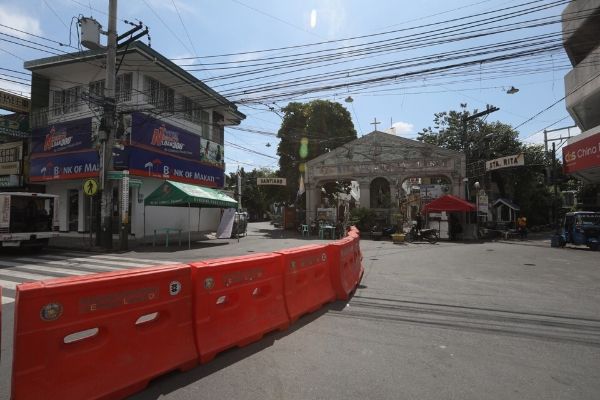 Mayors can still enforce stricter lockdowns in select areas where necessary
Under the GCQ, public transport will be allowed to resume operations, but only at a limited capacity. Quarantine passes will no longer be required, but travel passes are a must for people shuttling between regional borders.
Public utility buses and jeepneys are still prohibited from plying their routes, pending finalized rerouting plans by the Land Transportation Franchise and Regulatory Board (LTFRB). The MMDA will devise a single route scheme for buses along EDSA, utilizing the thoroughfare's two inner lanes along the Metro Rail Transit-3 (MRT-3) and Light Rail Transit (LRT-2) routes. A total of 15 bus stops will be made available for commuters. 
Rail systems within the metropolis will be permitted to run and ferry passengers, subject to social distancing protocols which will also be applied to shuttles of private companies, point-to-point (P2P) buses, and transport network vehicle services (TNVS) units.
Commuters are advised to take note of their trips taken through public transport, for contact tracing purposes.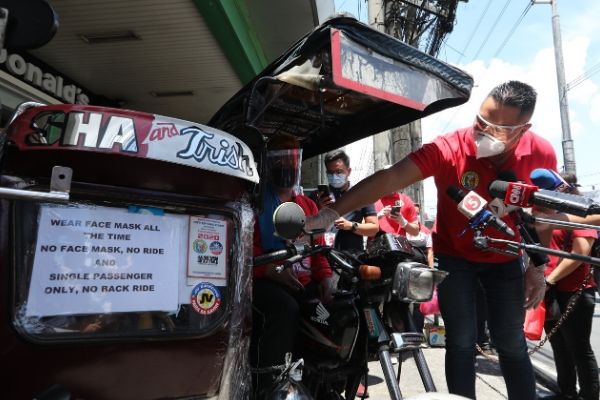 Tricycles will be allowed to ply their routes while observing physical distancing guidelines
Private vehicles will be allowed to travel for essential goods and services. Physical distancing will still be imposed, with a maximum of two passengers for every seating row. Face masks will remain a requirement for all occupants.
A modified number coding scheme has also been proposed, exempting private vehicles from their designated coding day provided they have a minimum of two occupants (driver and one passenger) inside. Guidelines for this scheme are expected to be finalized on June 1.
>>> Related: Modified number coding in NCR, other notables under proposed GCQ on June 1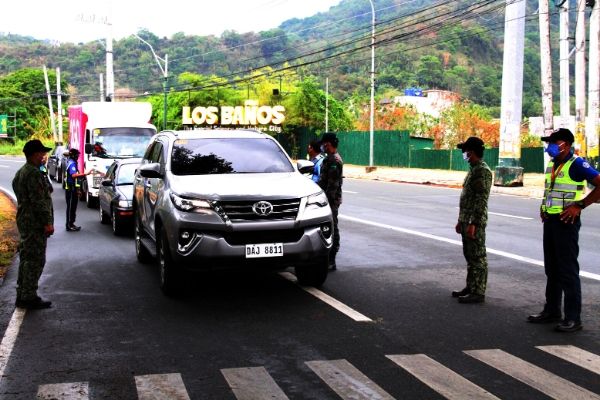 A modified number coding scheme has been proposed for private vehicles
Mass gatherings and leisure activities remain prohibited. People below 21 years and over 60 years of age, as well as those with pre-existing health risks, are still advised to stay at home.
Work for specific industries permitted to reopen may resume, although the government still recommends that they operate at 50 percent capacity.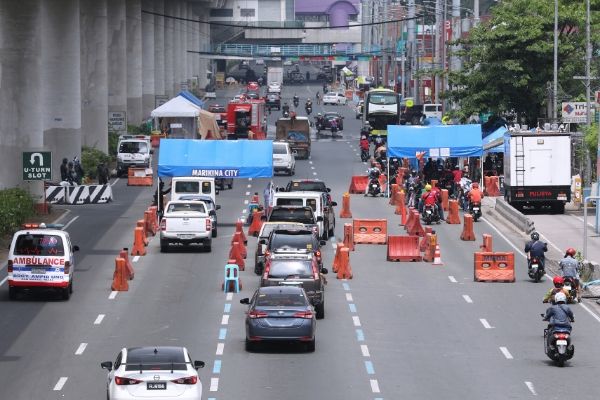 Checkpoints will still be a necessary part of life under the new normal
Despite the relaxed quarantine measures, officials would like to remind the public that police checkpoints will still be a constant presence until a vaccine for COVID-19 is found.
According to the Department of Interior and Local Government (DILG) Secretary Eduardo Año, the country's 4,000 checkpoints can be redeployed on a spot or random basis as necessary, to minimize traffic congestions as restrictions are eased.
Follow Philkotse.com for the latest updates in traffic news!

Joseph Paolo Estabillo
Author