The 2017 Honda Civic Type R will retail for P2.98 million in our country.
After the stirring debut at
Manila International Auto Show
ealier this year, the all-new Civic Type R is now ready for bookings.  
According to Honda Cars Philippines, Inc. (HCPI), all reservations for the
new Honda Civic Type R
are accepted from today, July 11 and the first deliveries will start in September.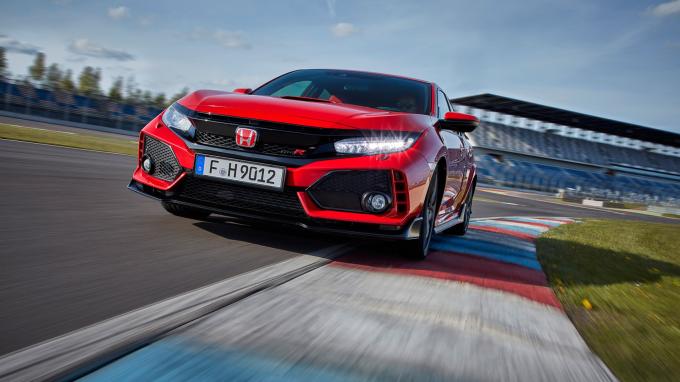 The all-new Honda Civic Type R is now ready for bookings 

 
Being the most popular Honda in its lineup, the Civic Type R needs no introductions indeed. However, let's discuss the hardware.
 
Based on the Civic, the high-performance Honda Civic Type R is exclusively manufactured in Swindo, UK but its engine is built in America. The car is driven by a turbocharged 2.0-liter, inline-four DOHC i-VTEC engine churning out 316 hp at 6,500 rpm and 400 Nm of peak torque at 2,500-4,500 rpm. The only transmission option is a 6-speed manual featuring an automatic rev matching system for smoother downshifts.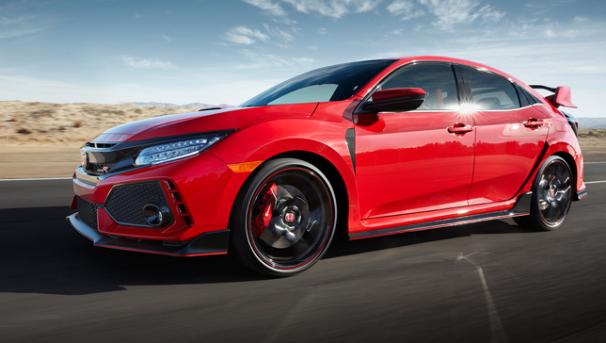 The 2017 Honda Civic Type R is the most popular Honda in its lineup
 
>>> Read more: Honda unveils HR-V Limited Edition, priced from ₱ 1,434,855
What's more, the new five-door
hatchback
currently holds the records as the fastest production front-wheel-drive vehicle on the Nurburgring Nordschleife circuit within a neck-snapping seven minutes, 48.30 seconds.  
HCPI says that the Honda goodness is limited to just 100 units and only available in two colors: Rallye Red and Championship White. Is P2.98 million is a worthy price of admission to possess one of the first Type R units to be sold in the Philippines?  
Know more about Honda Civic Type R 2022

The fifth-generation Honda Civic Type R 2022 from motorsport stalwart Honda is based on the 10th-generation Honda Civic. To sum the model up, it a high-performance version of the Civic and it features an aggressive-looking exterior design. For the Philippine market, the Civic Type R only has one variant and it comes with a price of Php 3,210,000.
Under the Philippine-spec Civic Type R's hood is a 2.0-liter K20C1 VTEC inline-4 which can produce a maximum of 306 horsepower and 400 Nm of torque. This engine is then paired with a six-speed manual transmission, which comes with a rev-matching function. Like the standard Civic, the Civic Type R is a front-wheel-drive vehicle. Size-wise, it measures 4,577mm long, 1,877mm wide, and 1,434mm in height. It also has a ground clearance of 134mm, and a wheelbase length of 2,700mm.
Competing against the Honda Civic Type R 2022 in the Philippine market is the Subaru WRX STI and the BMW Z4 sDrive20i Sport 2.0 AT, in that they somewhat fall into the same price range. As for other front-wheel-drive, compact-sized sports cars however, the Civic Type R's direct competitor in the global market is the Hyundai Veloster N, which is only available through indent order locally.