Ford introduces a new variant for the Ford Ranger XLS Sport 2019 with the price starting from Php 1.062M.
There never has been a better time to purchase a pick-up truck these days. Thanks in part to provisions in the Government's new tax laws, giving huge tax breaks for pick-up trucks. We love pick-up trucks and are excited to let you know of this new model. 
Pick-up trucks have always held a special place in the hearts of Filipinos. It personifies the hard-work and dedication attributed to the Filipino worker, especially for farmers and laborers. It can also be a vehicle that can haul your entire family while still managing your business.
This has ignited and fanned the flames the so-called "pick-up truck wars in the Philippines". Mostly every self-respecting car brand now has at least one pick-up trick in their line-up.
Each one of these brands, fighting for your attention and your bank account, offering top-of-the-line features and more ruggedness that feeds into every potential truck owner's machismo.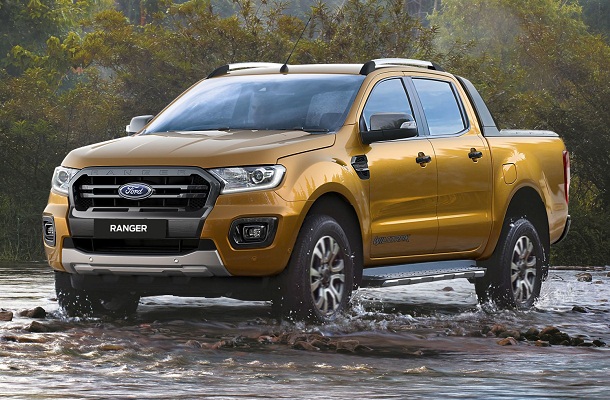 A pickup truck is the most preferred  in the PH for its usefulness and  inherent sturdiness
>>> Read more: Top 5 most affordable pickup trucks in the Philippines
Never to be outdone Ford, last year has introduced the grand-daddy of all pick-up trucks introduced into the Philippine market, the Ford Ranger Raptor.
This signifies an era wherein companies have finally recognized the pull of the Filipino market in overall global sales as the Raptor line is only reserved for the most rugged and hard-core off-road trucks.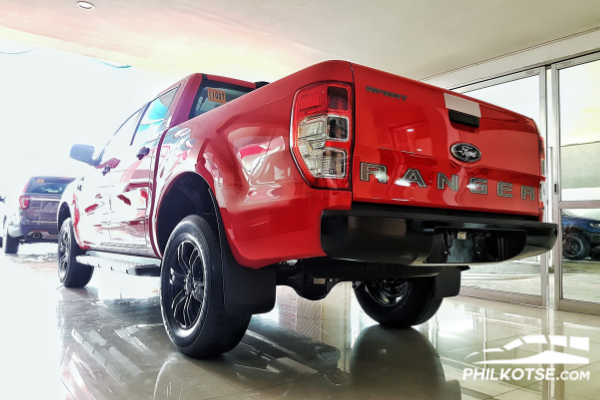 New Ford Ranger XLS Sport 2019
As popular as the Ranger Raptor is though, some people might find it to be just "too much truck" for their tastes. After all, the Ford Ranger has already been a sales leader in pick-up truck categories in the Philippines.
Many of us in the market for a truck still search for just the basics, a powerful, torque-heavy vehicle that has a rear bed for all your stuff, and a double-cab for the family. None of those fancy technology to hinder your way of trucking like there's no tomorrow.
Luckily, Ford has just introduced the newest variant in their Ford Ranger lineup: the XLS Sport 2019. Let's check it out!
Ford Ranger XLS Sport 2019: Exterior
The XLS used the be the model's entry-level offering, aimed more at companies looking to bolster their fleet inventory, but with the SPORT package, it adds a bit more street and offroading credentials of an otherwise pedestrian trim.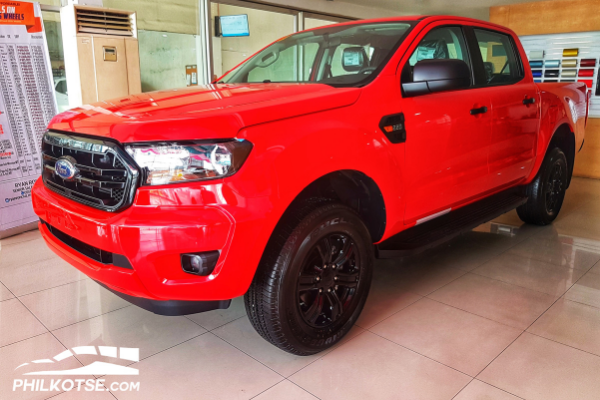 You won't find an ounce of chrome on the new Ford Ranger XLS 2019 Philippines
It loses every ounce of trim from its body panels, replacing the front grill and rear bumpers with a gloss black finish giving it a more butch look that I personally prefer. It also grabs the 17-inch alloy wheels from the higher Ford XLT Trim and blacks that out as well.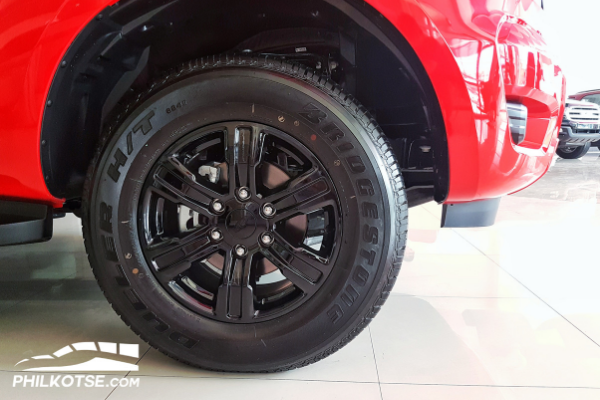 You get upgraded 17-inch allow wheels taken from the XLT
Ford Ranger XLS Sport 2019 Engine: Only Manual available
Powering the all new variant is Ford's tried and tested 2.2 liter TDCi engine, mustering 160hp and 385 Nm of torque which is plenty of power for everyday use.
Enabling you to wring as much power from that solid engine is Ford's good old 6-speed manual transmission. The XLS Sport does not have an automatic transmission option available, which is just fitting given the SPORT moniker.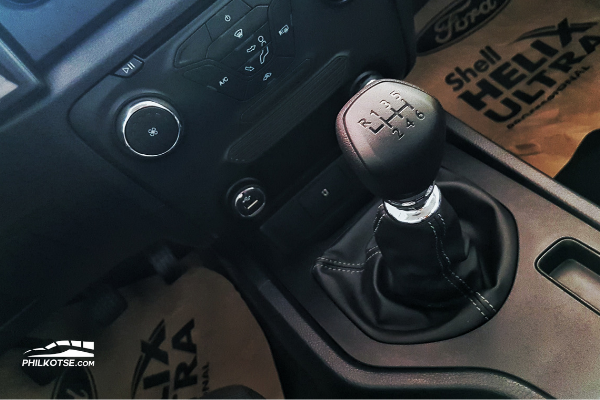 Only Available in a Manual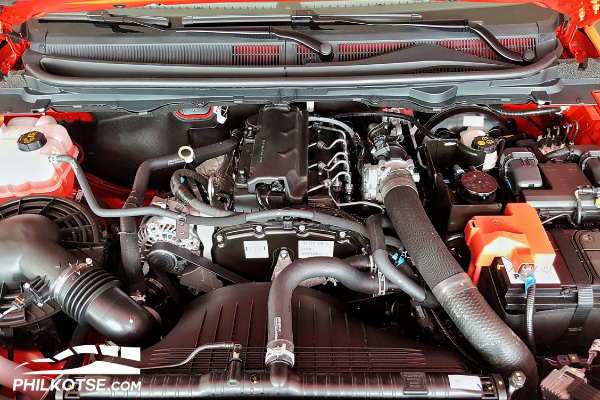 You get the 2.2 liter TDCi engine that makes 160 HP and 385 Nm of torque which is plenty
Ford Ranger XLS Sport 2019 Interior
Now just because this isn't the top trim of the Ranger line, that doesn't mean you'd just be getting a box with an engine and seats with 4 wheels. The NVH suppression of this car is top notch as attributed to the solid thud that hits you every time you close its large doors.
Inside you don't get leather seats but the upholstery is well put together with soft-touch materials in the right places. Ford didn't skimp on the infotainment as well with their SYNC technology, enabling you to connect your Apple or Android Smartphone seamlessly with the Ranger SPORT.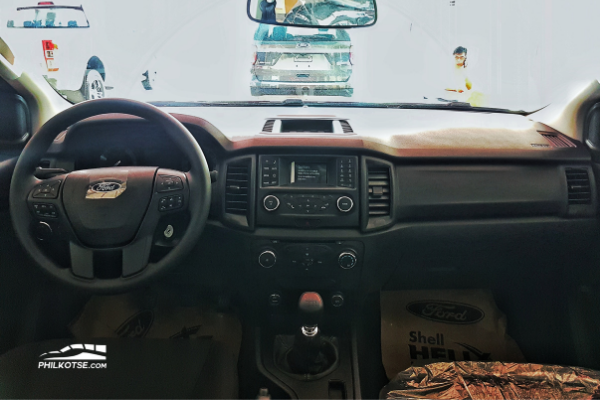 You also can't go wrong with the infotainment system
You also get cruise control and on the 4x4 variant a center locking differential controlled on the fly. Supporting your drive are Anti-lock brakes with Electronic Brake Force Distribution, Cruise Control, Dual Front Airbags and iso-fix anchors in the back to keep your kids safe.
Ford Ranger XLS Sport 2019 Philippines price list
Here comes the best part. The Ford Ranger XLS Sport will be available for a limited time at an unbelievable price.
| | |
| --- | --- |
| Variant | Price |
| Ford Ranger XLS Sport 4x2 MT | ₱1,062,000 |
| Ford Ranger XLS Sport 4x4 MT | ₱1,211,000 |
*Kindly refer to our Ford Ranger Philippines price list to keep up to date with the latest changes in pricing.

Know more about Ford Ranger 2023

The 2023 Ford Ranger is a 4x4 or 4x2 pickup truck. It is the latest version of the said model, and as of its launch in the Philippine market, it has a total of eight different variants.
These are the top-spec Wildtrak 4x4, Wildtrak 4x2, Sport 4x4, Sport 4x2, XLT 4x2, XLS 4x2 AT, XLS 4x2 MT, and the entry-level XL 4x4. As of 2023, prices for these trims ranges from php 1,213,000 to Php 1,910,000.
Under the hood of the new Ranger are two-different diesel mills. For the Wildtrak 4x4, it uses a 2.0-liter biturbo that can churn out 210 horsepower and 500 Nm of torque. It is also the sole trim that uses a 10-speed automatic tranny.
The rest of the all-new Ranger then gets a 2.0-liter turbodiesel that can produce up to 170 horsepower and 405 Nm of torque. Only the XLS 4x2 and the XL 4x4 may come with a six-speed manual. The other non-biturbo trims then use a six-speed automatic.
Size-wise, the all-new 2023 Ranger is 5,370mm long, 1,918mm wide, and 1,884mm in height. They also offer a wheelbase length of 3,270mm, and a ground clearance of 235mm.
Locally, the 2023 Ford Ranger faces the Toyota Hilux, Nissan Navara, Mitsubishi Strada, Isuzu D-Max, Mazda BT-50, etc.

Roy Robles
Author
Recent posts