It will be replacing the Starex in the automaker's lineup.
Hyundai Motor Company officially launched the futuristic-looking Staria MPV through a digital world premiere. The company shared that its latest addition to the lineup will establish a model that car consumers can use to view the brand's future Purpose Built Vehicles (PBVs).
The exterior and interior features of the Hyundai Staria were already revealed last month. It comes with futuristic exterior details such as sleek full-width daytime running lights (DRLs) and massive windows. Inside, the MPV is available from two to 11 seating configurations, depending on the buyer's preference. The Staria is also the vehicle that will be replacing the Starex in Hyundai's model lineup.
Watch the Hyundai Staria's digital world premiere
A month after showing the Staria's design, the Korean carmaker revealed the powertrain options of the said vehicle. The Hyundai Staria is available with either a 2.2-liter VGT diesel engine or a 3.5-liter Smartstream G6DIII MPI gasoline engine.
The diesel engine option is newly improved and can produce 175 hp and 431 Nm of torque. It can be paired to either a 6-speed manual or 8-speed automatic transmission. Meanwhile, the gasoline engine option can generate 268 hp and 331 Nm of torque, and is paired to an 8-speed automatic transmission only.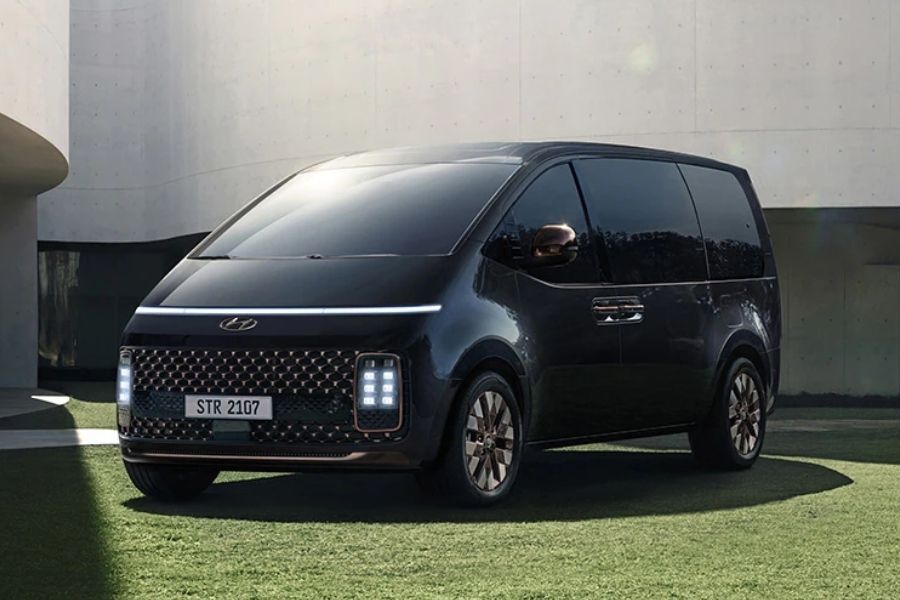 A well-rounded design from Hyundai
By the second half of 2021, the Hyundai Staria will go on sale in select markets. Hyundai Motor Company also revealed that it plans to launch Special Vehicle lineups of the Staria such as limousines, ambulances, and camping car which should be something we can look forward to.
"We are thrilled to introduce Staria, which represents our latest effort to spearhead the evolution of mobility, and to address emerging lifestyle needs as we adapt to new ways of living," said  Hyundai Executive Vice President and Global Chief Marketing Officer Thomas Schemer. 
"Staria is a step forward in connecting us more closely with our environments so that we can get more out of our everyday lives and do more for ourselves in transit," Schemer added.
Visit Philkotse.com for more of the latest in the automotive industry.
Know more about Hyundai Grand Starex

The Hyundai Starex has been one of the popular vehicles over the years. Even before its official Philippine release, this vehicle was in demand, and an increase for second-hand options was felt in the surplus market. This all-new Hyundai Grand Starex is a reliable passenger and utility van known for effortlessly mixing a luxurious vibe with a beefed-up exterior. Inside, it offers one of the most comfortable and spacious cabins available in the market today. Locally, the Hyundai Grand Starex is available in nine variants with two to 18 seats. It comes in Timeless Black, Tan Brown, Creamy White, and Hyper Metallic Silver.

Rex Sanchez
Author