Have your Hyundai serviced safely anywhere.
Due to the enhanced community quarantine (ECQ), carmakers have to find a safe way to continuously connect with their customers without spreading the COVID-19 virus.
As for Hyundai Asia Resources Incorporated (HARI), it has decided to roll out the 'Hyundai@YourService' and 'Hyundai's Dealer-to-your-Door (D2D) Home Service and Pick-up and Delivery Service.'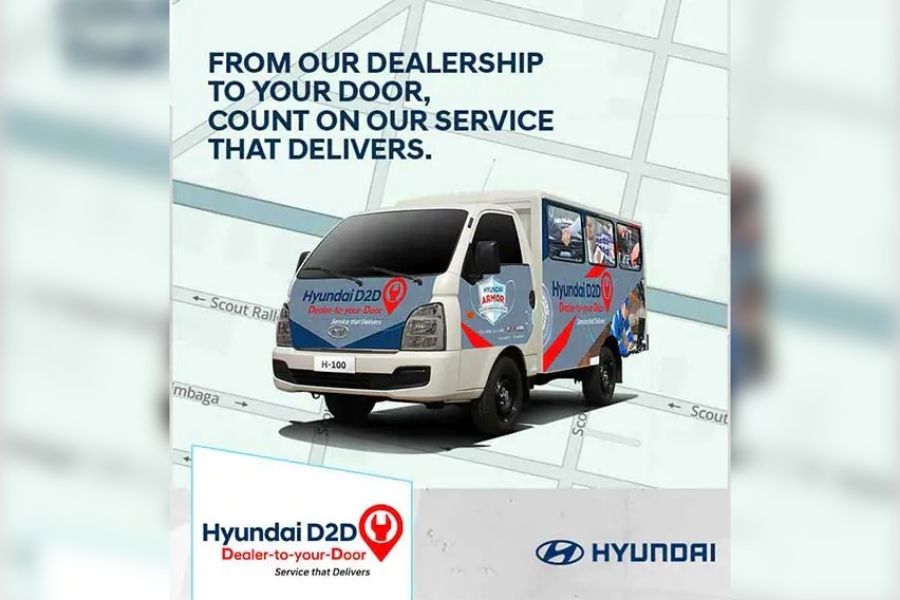 A great way to reach customers amid the strict quarantine restrictions
Both of the said programs aim to provide customers with after-sales services amid the new normal of doing business. The Hyundai@YourService allows customers to safely book for the regular preventive maintenance service (PMS) on its official website without physically visiting their nearest Hyundai dealership.
Meanwhile, the Hyundai D2D Home Service allows on-call service mobile teams to perform minor PMS repairs in the comfort of its customers' homes. These repairs include the 1K & 5K, 5K Series, and 10K Series.
HARI also offers the D2D Pick-up and Delivery Service which a Hyundai personnel will pick up a customer's vehicle, bring it to the service workshop, and bring it back as good as new.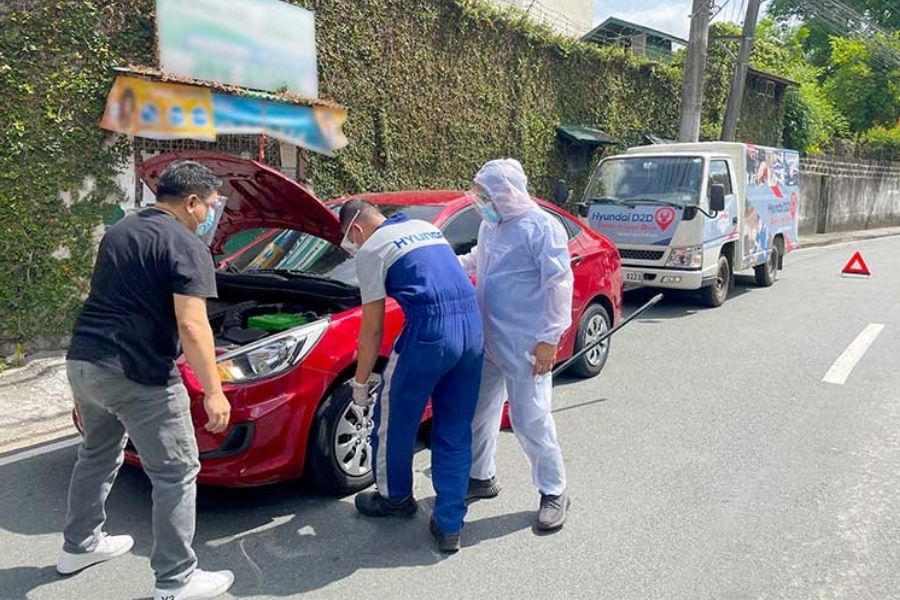 Hyundai's D2D program offer convenience to customers
To fully make use of HARI's D2D programs, customers are also encouraged to avail of its ongoing 'Back on Trax in TwentyOne PMS' promo which will run until April 10 only. The said promo provides Hyundai customers various free and discounted services such as a 21-percent discount on PMS, a 21-percent discount on PMS parts, a free 21-point checkup, and a free car wash.
These programs are a way for HARI to show its innovation to provide customers with safe and contactless operations. HARI also reassures customers that its dealers are still observing its safety guidelines launched last year called Hyundai Guidelines for Protection and Safety (GPS). It is based on global standards from the World Health Organization (WHO) so HARI can carry out all of its operations safely.
Here at Philkotse.com, we value your interest in the automotive industry. Visit our website to find out more.
Know more about Hyundai Accent 2021

The Hyundai Accent is the Korean car brand's entry to the local subcompact sedan segment. It is one of the most versatile models in the country thanks to its gasoline and diesel powertrain options. This characteristic is complemented by its sharp and sporty exterior design.

Rex Sanchez
Author