The Japanese manufacturer Isuzu is set to unveil the brand-new mu-X in Thailand soon
Over the past few weeks,
Isuzu
has begun releasing a teaser video of the upcoming facelift of its popular Mu-X. The car is set to be unveiled in Thailand in the coming months.
The exterior features restyled front grille, bumper, foglight. All embrace quintessential sports spirit in their design language. The headlight now comes with LED daytime running lights while the side profile is a carryover from the present-day model with the addition of advanced 18-inch wheels. A new color (Havana Brown) also helps update the Mu-X's looks.
Stepping inside, the interior sees no significant changes compared to its previous version. The inside will get a more premium vibe with brand-new semi-leather seats and more soft touch and wooden materials. There is also a new 8-inch infotainment touchscreen. The instrument cluster has a much cooler look in this version.
Concerning operation, powering the
Thai-spec Mu-X
comes in two versions of turbo diesel engines: a 3.0-liter and 1.9-liter engine. The former delivers an output of 177hp and 380Nm and is paired with a six-speed
automatic transmission
. The latter
produces 150hp and 350Nm and is mated to either the auto or a six-speed manual box.
The new Mu-X
probably has shifted its focus on a more premium kind of midsize SUV buyer. We could have firsthand experiences with the brand-new 2017 Isuzu Mu-X at the upcoming Bangkok International
Motor Show
. The car will most likely make its way to customer's shores within the year.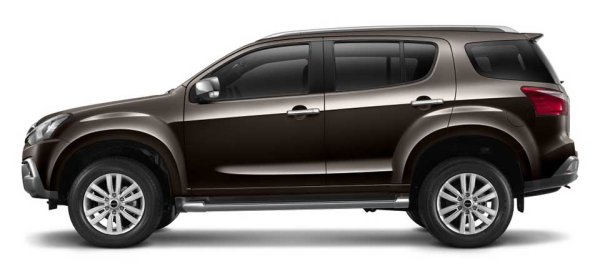 The exterior features restyled front grille, bumper, foglight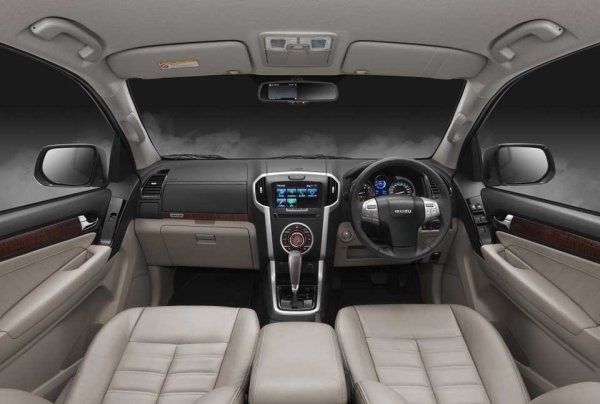 The interior sees no significant changes compared to its previous version
Know more about Isuzu mu-X 2021

<p>The Isuzu mu-X is a seven-seater midsize SUV with a front-engine, rear-wheel-drive or four-wheel-drive&nbsp;layout. It is based on the Isuzu D-Max, and like its pickup truck brother, it uses a body-on-frame chassis. For the Philippine market, the Isuzu-made SUV has two available engine options. The smaller one is a 1.9-liter RZ4E Bluepower turbodiesel capable of making up to 148 horsepower and 350 Nm of torque. It can come with a six-speed manual transmission, or a six-speed automatic transmission. The larger engine option for the mu-X is a 3.0-liter inline-4 turbodiesel. At most, this mill can produce up to 175 horsepower and 380 Nm of torque. Only a six-speed automatic transmission is available with this engine. The mu-X variants with this engine is either rear-wheel-drive or four-wheel-drive. For those unaware, this Isuzu model&#39;s name is an acronym which stands for&nbsp;Mysterious Utility eXtreme.&quot;</p> <p>&nbsp;</p>