Imagine having multiple EVs on a single platform.
Electric vehicles (EVs) are currently the latest global mobility trend these days. However, they're still largely regarded as objects of curiosity, if not symbols of the enormous pressure placed on the automotive industry to be 'cleaner and greener.'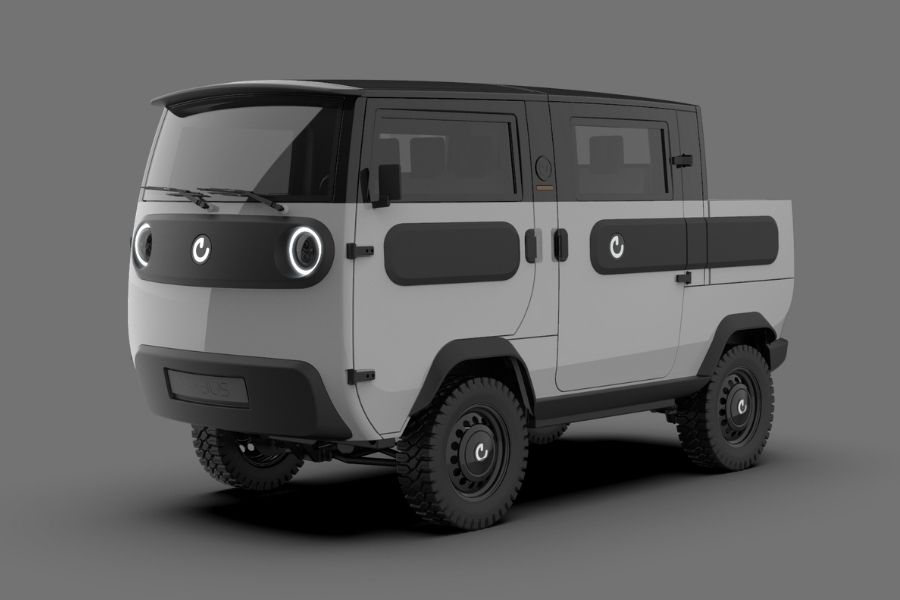 ElectricBrands is bringing modularity to EVs with the XBUS
German EV firm ElectricBrands wants to show just how easy it is to integrate EVs into everyday living, while overcoming some of their current limitations particularly when it comes to charging infrastructure. It has revealed the first fully functional prototype of its XBUS electric concept (formerly the eBussy or electric bus system), which the company says is ready to enter the next phase of production following three years of development. 
"The time is ripe for XBUS. Looking at the growing congestion on the roads, bigger and bigger cars cannot be the answer," says ElectricBrands founder Ralf Haller, adding that smarter and more sustainable mobility options emphasizing comfort, acceptable range, and suitable speed are needed.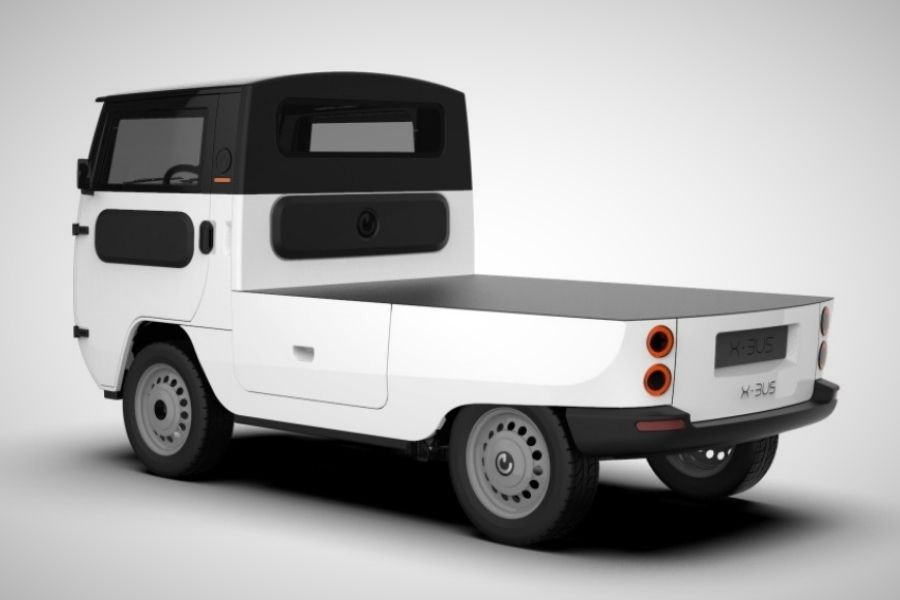 The platform used by the XBUS is like a canvas that can be customized by the user
More than just a single vehicle, the XBUS platform encompasses a variety of interchangeable bodies for a multitude of uses. ElectricBrands claims that it's the most innovative and modular light vehicle in the world, with an unladed weight of 600 kg. yet capable of payloads up to 1,000 kg.
The exterior design of the XBUS features elements that are reminiscent of the Volkswagen Type 2 van, right down to the wheels (albeit the headlights are mounted higher along the fascia). Two chassis options will be made available, one for city use with standard height, and an off-road version featuring higher ground clearance.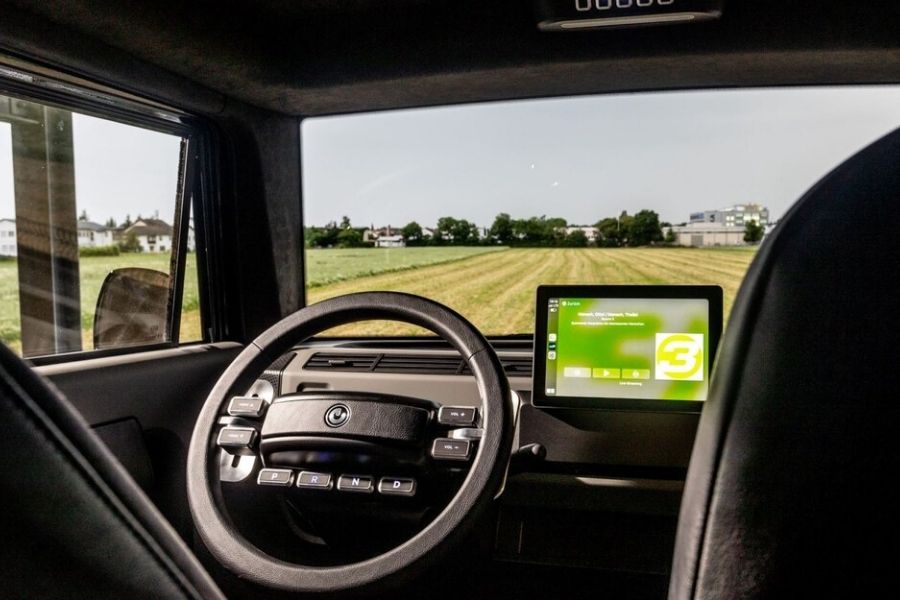 Interior amenities such as air-conditioning can be added as extra options
A base flatbed, transporter, and closed van are included among the commercial vehicle modules. For recreational and lifestyle use, options include bus, camper, and single- or double-cab pickup configurations. All in all, more than 10 variants allow the XBUS to transform and adapt to a particular transport requirement, without extensive retooling needed. 
For propulsion, the XBUS features a permanent, electronically controlled all-wheel drivetrain capable of 1,000 Nm of torque on a peak output of 56 kW, resulting in a top speed of 100 km/h. All it takes is three hours to charge the onboard battery modules (up to 24 can be fitted), while electric range is rated at 600 km., extendable to 800 km. when fitted with solar chargers and energy-recovery powertrains.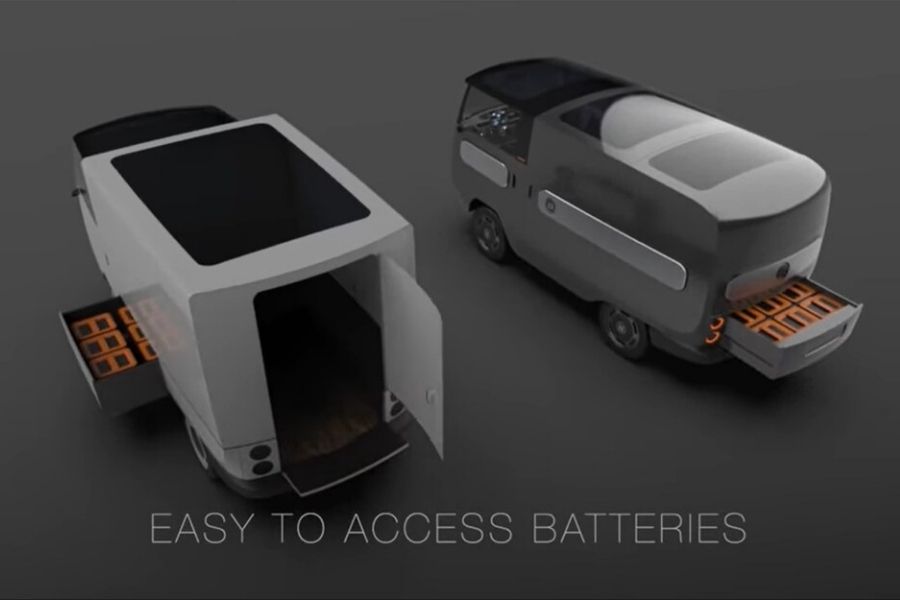 Up to 24 battery modules can be fitted onboard
Prices start at £17,526 (around Php 1.207 million) for the base vehicle, with the modular packages likely ranging between £800 and £11,000 (around Php 55,000 to Php 75,800). ElectricBrands says that the first series of the XBUS will roll off the company's production facilities in Germany by mid-2022 to fulfill around 19,000 pre-orders, with a bigger XBUS XL model planned for early 2023. 
 
Plug in to the freshest mobility updates at Philkotse.com. 

Joseph Paolo Estabillo
Author