The design and powertrain pay homage to two brands within the VW Group.   
E-Legend is a little-known German electric vehicle (EV) startup that aims to make a big splash in mobility. Its timing is impeccable too, just when the entire auto industry is undertaking a massive shift to electric propulsion.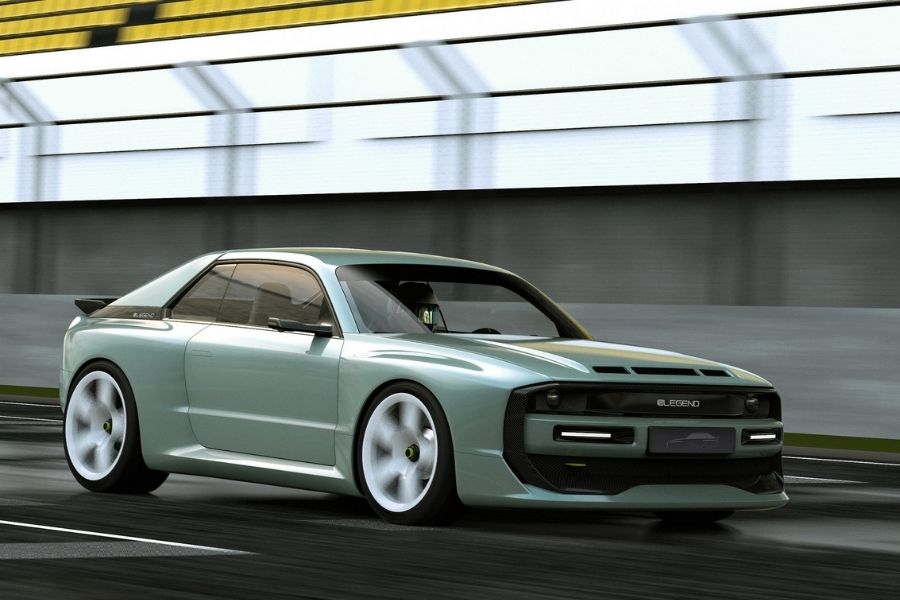 German startup E-Legend is fielding the retro-styled EL1 to the EV wars 
The company itself is not to be confused with the e-Legend electric concept by Peugeot, although they do share a propensity for retro-inspired styling. In the case of the former, it takes design cues from the boxy Audi Sport Quattro for its newly unveiled EL1 EV muscle car.
It might sound a bit of an oxymoron to combine the words 'electric' and 'muscle car' under the same breath, but one look at the EL1 and you'll see why they don't necessarily make for strange bedfellows. The squared-off silhouette and bulging panels will feel very much at home in the late 60s and early 70s, with LED exterior lighting being the only anachronistic elements. 
The EL1's fascia features throwback angular elements
One thing that won't be out of place is the power that this EV makes, all of 805 hp courtesy of three onboard electric motors (one at the front axle, two at the rear). The dynamos are powered by a 90kWh battery, with the same 800-volt electrical system found on the Porsche Taycan. A sophisticated liquid cooling system keeps the temperatures manageable for the powertrain. 
But unlike the Taycan's 2,140 kg. kerb weight, the EL1 sits 460 kg. lighter, translating into a better power-to-weight ratio. E-Legend claims that the EL1 can sprint from zero to 100 km/h in just 2.8 seconds, traveling up to 400 km. before the batteries need to recharge, and supposedly enough to complete two laps at full tilt on the famed Nürburgring Nordschleife.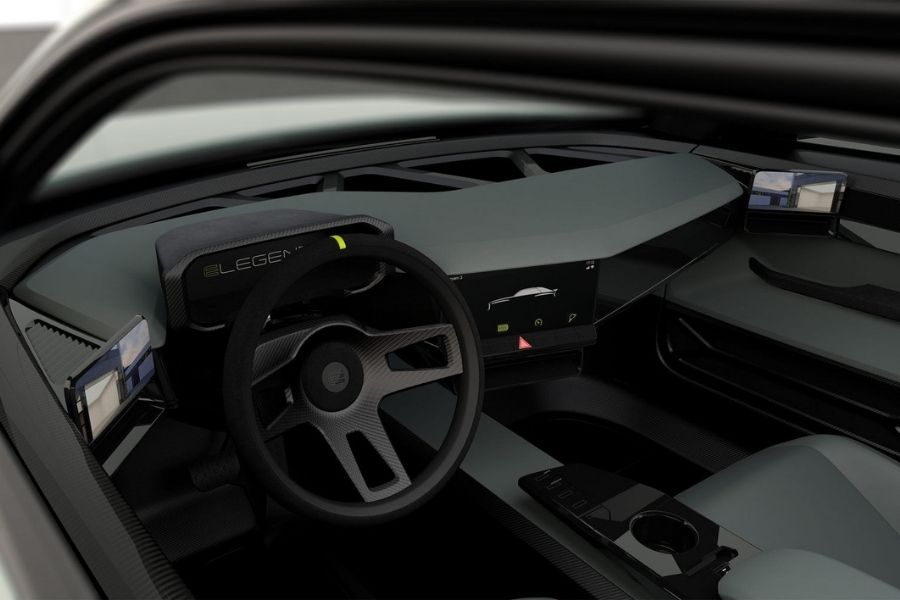 Even the steering wheel evokes a retro feel with its three-spoke design 
While seemingly spartan in terms of creature comforts, the interior of the EL1 will have its fair share of tech, featuring a digital instrument cluster and an advanced infotainment system. Screens on both ends of the dashboard serve as rear-view mirrors, projecting footage captured in real-time by exterior cameras. 
         
The EL1 is said to be the first in a series of EVs that E-Legend will release in the coming months, with the planned EL2 drawing inspiration from another classic, the Lancia Stratos HF Stradale. Pricing for the EL1 is set at an eye-popping €1.6 million (over Php 92.5 million), with just 30 examples to be made worldwide.   
Catch more stories on technologically advanced cars with throwback styling at Philkotse.com.

Joseph Paolo Estabillo
Author
Recent posts