Volkswagen Iloilo has been recently inaugurated at the upper ground level of SM Iloilo along Benigno Aquino Sr. Avenue This is the second Volkswagen's dealership in central Philippines, following Volkswagen Bacolod.
This inauguration is the consequence of the successful partnership between
Volkswagen
PH and Grand Canyon Multi-Holdings Inc
.
(GCMI) – a new Filipino dealer specializing in automotive and car parts.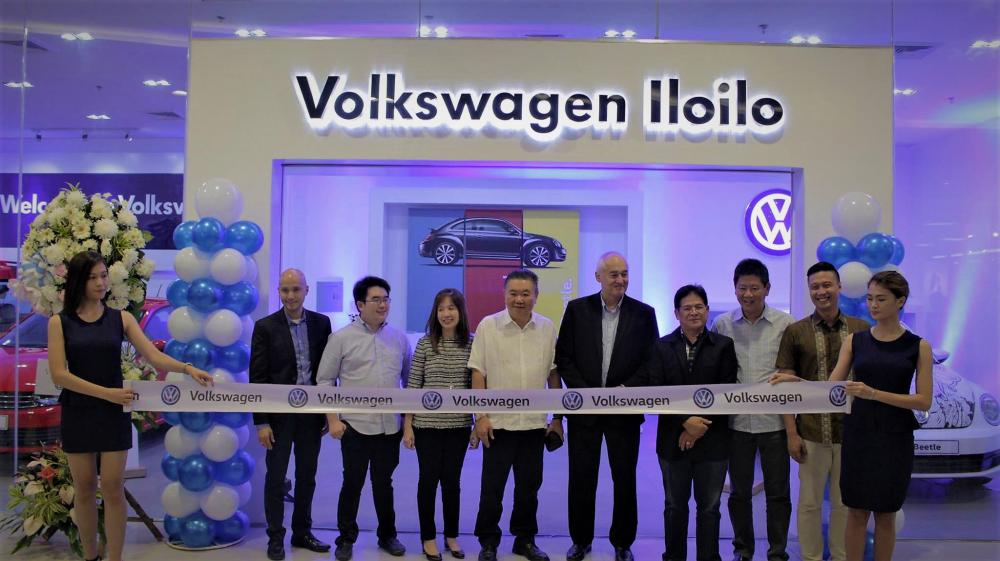 The ribbon cutting ceremony of Volkswagen Iloilo 
Introduced in the Philippines on September 27, 2013 by Ayala Corporation, the Volkswagen has marked the launch of six dealerships: BGC in Taguig City; Quezon Avenue in Quezon City; Greenfield District Service Center at Sheridan in Mandaluyong City; Molito in Alabang, Muntinlupa; North Reclamation Area in Cebu City and Volkswagen Pampanga
.
The Iloilo dealership is considered as an important additional
dealer network
of Volkswagen PH since it is expected to moves the brand closer to more Filipinos nationwide, especially in the central areas such as the Iloilo, Capiz, Antique, and Aklan provinces of Panay Island. These are areas which have the big demand for premium European brands like Volkswagen among professionals, in particular.

Led by its President, Jan Andrew Po and was established by a family of Filipino businessmen, the GCMI is hoped to strongly support the development of the automotive industry in Iloilo.