Rising virus cases in Southeast Asia are affecting operations in Japan.
The Land Cruiser might be one of Toyota Motor Corporation's iconic models, but even that hasn't been spared from the ongoing effects of COVID-19. A report from Nikkei Asia quotes Toyota's recent announcement that Japanese production of the full-size SUV will be suspended for several days in August.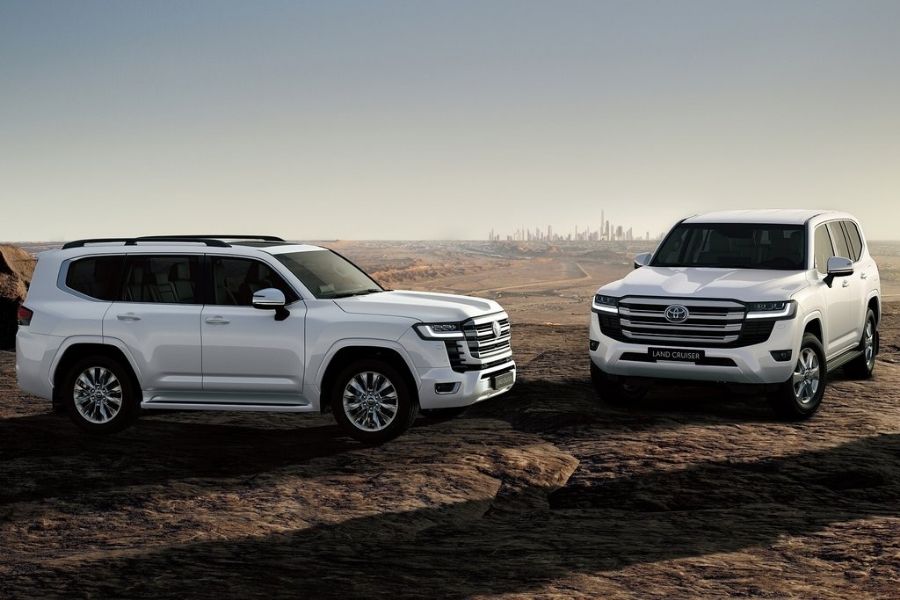 The new Land Cruiser is hitting production snags more than a month after its debut
This comes following reports of coronavirus cases on the rise in Southeast Asia, affecting Toyota's supply chains for Land Cruiser parts. The Japanese carmaker will stop operations at its Tahara plant in Aichi Prefecture from August 3 to 6. 

Another Toyota facility in Yoshiwara will also temporarily put the brakes on production for two days beginning August 5. All in all, the interruptions will result in a backlog of roughly 5,000 vehicles. The company previously bared plans to shut down assembly lines at its Fujimatsu plant from July 29 to 30 and from August 2 to 4, citing a parts shortage from its supplier in Vietnam. 
Japanese production of the Lexus IS will also be affected 
A global shortage of semiconductors is also weighing down on the auto giant, with operations at its Takaoka plant in Aichi Prefecture put on hold from August 2 to 6 as a result of low chip supplies. This will put an estimated 9,000 units waiting at the assembly lines.

These shutdowns are expected to have an impact not only on the Land Cruiser, but on Toyota other models as well such as the Corolla, Corolla Touring, Alphard, and Vellfire. The company's premium brand, Lexus, will not be spared, with the LS and IS models potentially facing production delays.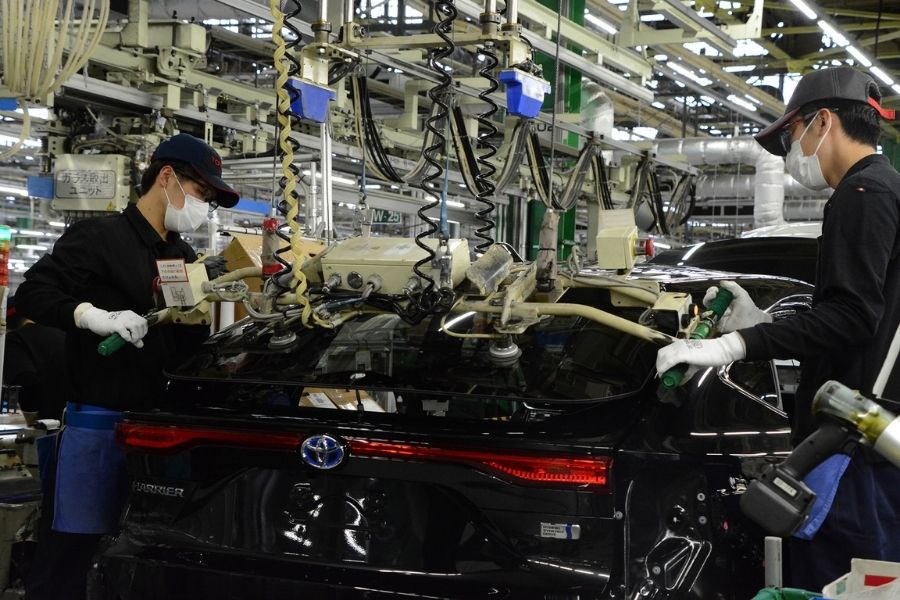 Toyota's Takaoka facility will suspend operations due to a worldwide chip shortage
Toyota had initially halted its production operations at three facilities in Thailand, after the COVID-19 outbreak affected one of its suppliers making wire harnesses. Malaysian operations also took a hit in June, when a two-week nationwide lockdown stemming from rising coronavirus cases forced Toyota and its subsidiary Daihatsu to scale down their workforce, which impacted local production. 

We won't be suspending our automotive updates anytime soon at Philkotse.com.
Know more about Toyota Land Cruiser 2021

The Land Cruiser has been around from time immemorial. In fact, it is currently the longest-running model still in production by Japanese auro brand Toyota. Its heritage and lineage started way back the '50s. Time has already tested the reputation of the Toyota Land Cruiser. It came from a total off-road car and evolved into one of the market's most luxurious SUVs.
Fast forward, and Toyota Motor Philippines has brought in the all-new Land Cruiser for the model year 2022. It retains the same off-road capabilities that its predecessors are known for as it comes with a 4x4 drivetrain, and a ladder frame chassis. Instead of a V8 however, it now uses a twin-turbo diesel V6 that can make up to 304 horsepower and 700 Nm of torque. It also gets the Toyota Safety Sense driver-assist suite, and a sharper, more modern-looking exterior design.

Joseph Paolo Estabillo
Author
Recent posts