The Toyota GR parts will make your Hilux unique and functional. 
As it is in stock form, the Toyota Hilux is already a tough and handsome-looking truck. In particular, the Conquest trim for the Philippine market already has the style to back up its off-road capabilities. And of course, all variants of the said truck already provide a comfortable interior and practical cargo bed.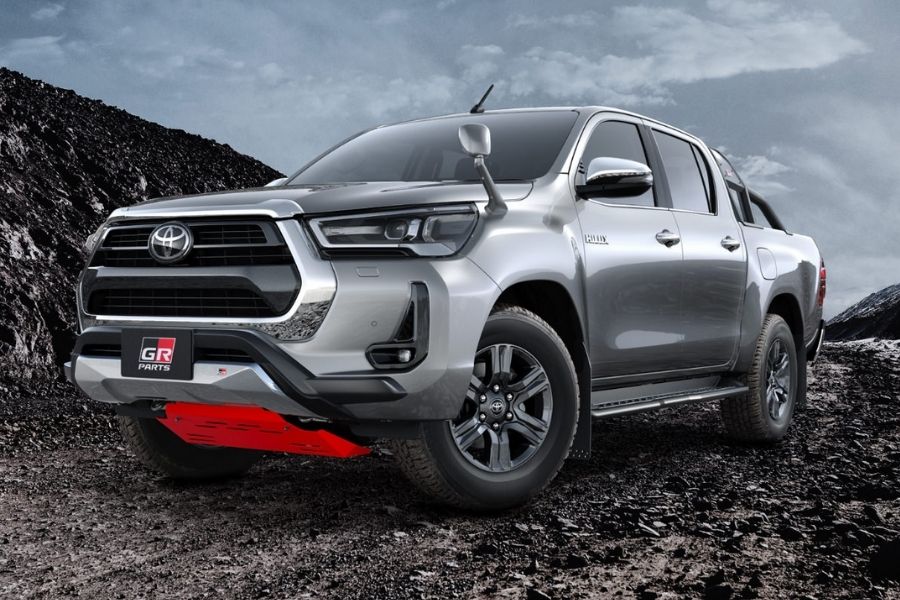 The Toyota Hilux with the GR Styling Package
Toyota Gazoo Racing however, has been offering several genuine accessories and parts that will undoubtedly make the Hilux even more badass. The ones that will drastically change its exterior appearance are a set of red or black GR mud flaps, GR Sports bar, GR front bumper cover, GR static side steps, and the GR skid plate. Collectively, these fall under the Toyota Hilux Gazoo Racing styling kit. 
Apart from the styling kit, there are also genuine GR parts for improved usability and practicality. There's the GR hard tonneau cover, which can protect the contents of the truck's bed from the elements. And apart from the static GR side steps, Gazoo Racing also offers an electronic side step for further ease of entry.  
The Toyota Hilux genuine Gazoor Racing electronic step-board
While most of the parts that we've mentioned so far are exterior accessories, GR also offers several accessories that will improve the Hilux's interior as well. Chief among these is the four-piece JBL speaker set, which includes a wiring harness and the necessary mounting brackets for ease of installation. There's also the GR sunshade, and GR infrared rejecting window tint. 
The only Gazoo Racing part for the Hilux that will impact performance is the GR Performance anti-roll bars. This will serve to reduce body roll, and provide better ride comfort. There's also a genuine GR twin-tip muffler, but this particular part leans more towards styling that functionality.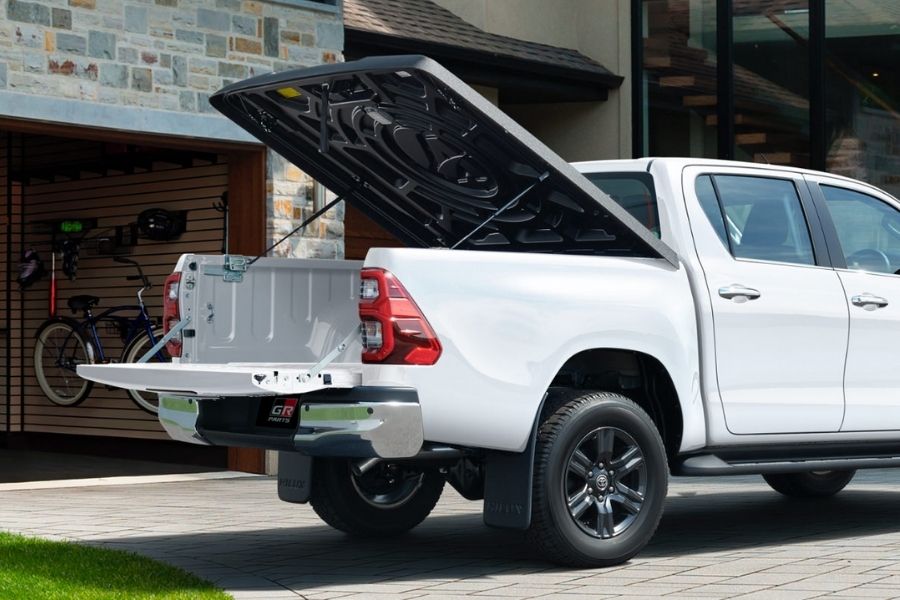 The Gazoo Racing hard tonneau cover
Overall, the appearance package costs about 306,800 Yen or around Php 135,000 before taxes and other fees. The electronic step board costs 231,000 Yen or around Php 100,000, and the anti-roll bars are priced at 110,000 Yen or about Php 48,000.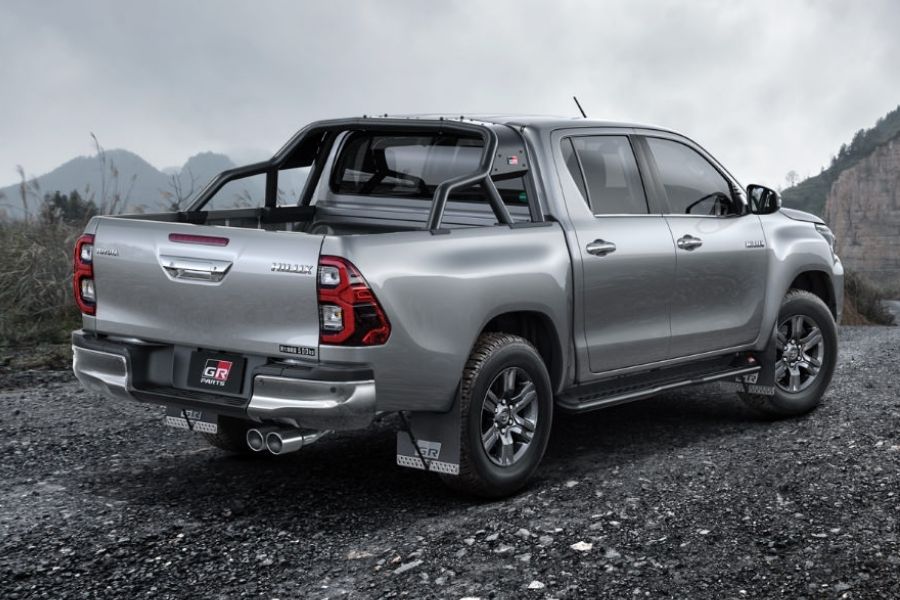 A rear view of the Toyota Hilux with the GR Styling Package 
GR allows for purchasing each part individually too, but for now though, these are unavailable in the Philippines. Then again, with the Hilux's popularity here, we do hope that Toyota Philippines will consider releasing these locally. 
For more car news, car reviews, and car maintenance tips, keep reading here on Philkotse.com. 
Know more about Toyota Hilux 2021

<p>The Toyota Hilux is a pickup with a globally known nameplate for being one of the reliable workhorse vehicles. It was 1968 when Toyota&#39;s pickup truck started building a reputation for being rugged and dependable, and it continues until today with the facelifted model launched in 2020. This popular pickup continues to evolve and slowly move upmarket after gaining luxuries. The most significant revolutionary jump of the Hilux happened in 2004 when the seventh-generation of the model was introduced. It was the first 21st-century iteration of Toyota&#39;s pickup. It is also the first generation to ride on Toyota&rsquo;s new Innovative Multi-purpose Vehicle architecture. It provided improved safety, better ride comfort, modern D-4D diesel engines, more interior space, and a more modern aerodynamic body. The current 8th generation offers a more refined and stylish design than its predecessor, but the tradition of being a tough pickup continues. It gets a much-awaited refresh in 2020 inline. Aside from improved looks, the Philippine iteration also comes with more powerful engine options. The Toyota Hilux is available in 4x4 and 4x2 variants. In the Philippines, the pickup truck is offered with diesel engines. It is available with automatic or manual transmission depending on the variant.</p>

Cesar G.B. Miguel
Author