Another chapter in the RFID saga opens.
Due to the COVID-19 pandemic, the Department of Transportation has ordered toll operators to phase out cash transactions in expressways in favor of using radio-frequency identification (RFID) stickers. However, the whole process of implementing cashless toll collection has been fraught with many issues.
Valenzuela City Mayor Rex Gatchalian halted North Luzon Expressway (NLEX) Corp's operations in his city amid the allegedly poor implementation of the RFID-only policy. The mayor even suspended talks with the said organization after he reported being issued "veiled threats" pertaining to court action. Regardless, NLEX has released its own plans to address the issue concerning the heavy traffic caused by the said company's implementation of RFID only transactions.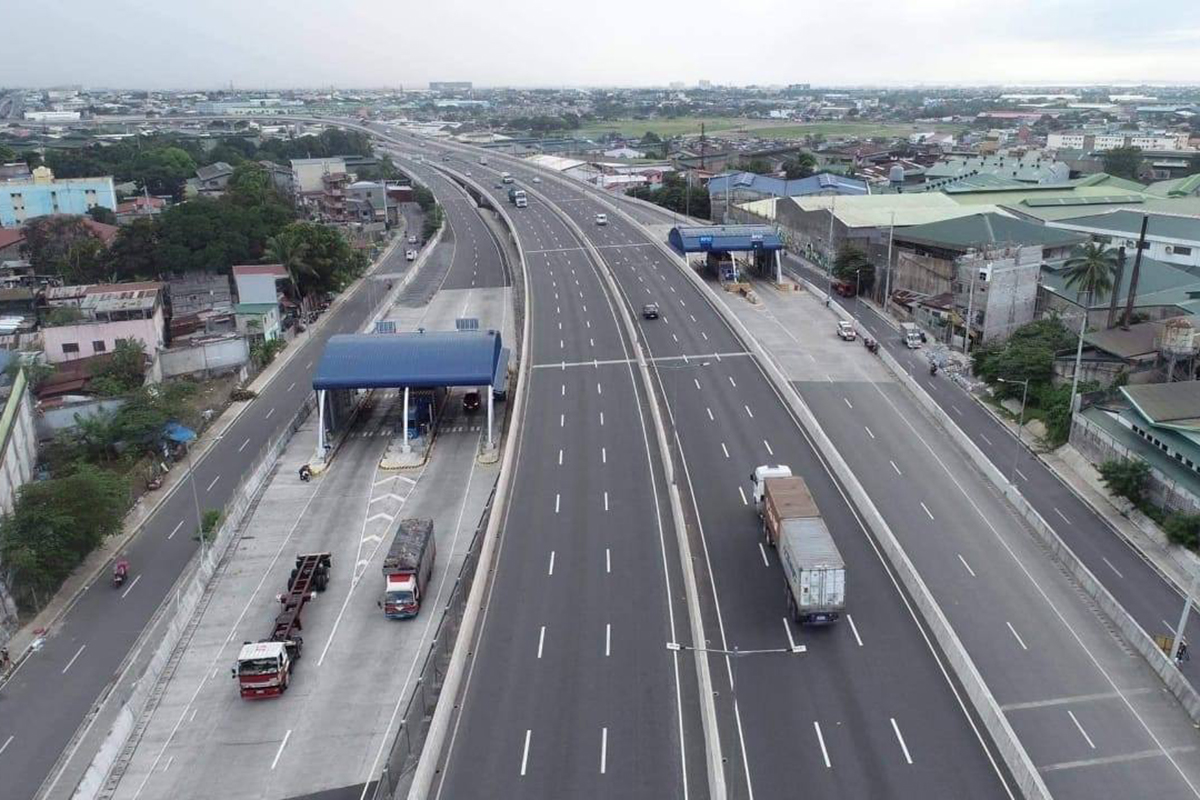 One of the toll plazas in Valenzuela City as of 3:30 P.M. December 9, 2020 [Photo: City Government of Valenzuela]
Now, the Toll Regulatory Board (TRB) has also stepped in to further smoothen the issue with RFIDs in general. Here are the following measures that TRB has ordered on toll operators to ensure the least inconvenience for motorists:
Immediately replace defective or worn out RFID sensors, and stickers
Reposition RFID installation and reloading lanes to where they can least cause heavy traffic
Upgrade and continue to maintain systems software
Enhance traffic management
Improve customer service assistance among others
Apart from the aforementioned measures, the TRB will also impose penalties on toll operators that have been found to have violated or continue to violate the Implementing Rules and Regulations (IRR) in the implementation of the cashless/contactless transactions on toll expressways. Depending on the severity of the violation, TRB might also suspend toll operators.
>>> Related: Toll operators sign deal for RFID interoperability testing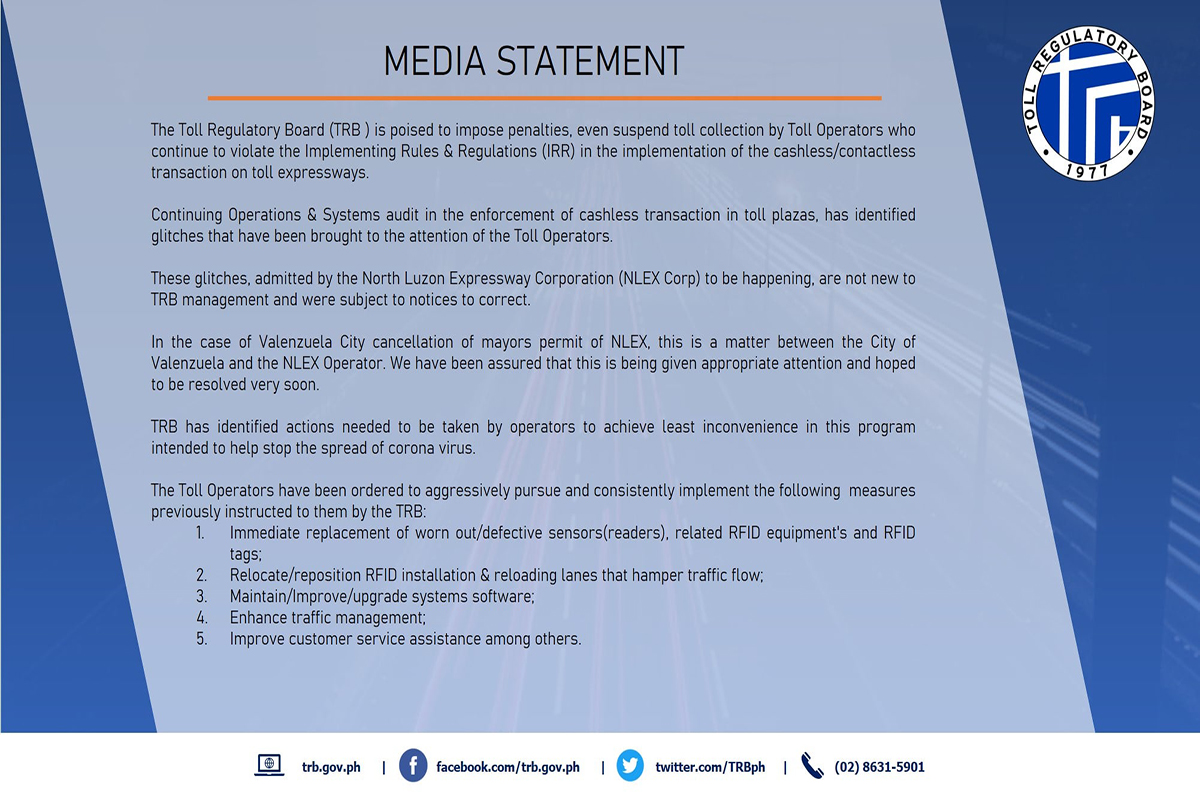 TRB's official media statement
Do note that the TRB, through its operations and system audit, has also found several glitches. These were already identified, and have been brought to the attention of toll operators.
TRB also addressed the issue between Valenzuela City and NLEX. To this, it said that the matter is between the said city and NLEX Corp. Currently, all toll fees at NLEX gates located in Valenzuela City are waived until further notice.
For more automotive news, keep reading here on Philkotse.com.

Cesar G.B. Miguel
Author