The tollway operator threatened to seek legal action to resume toll payments.
The shift to cashless toll collection continues to hit snags. The most recent of these so far is a row between Valenzuela City and tollway operator NLEX Corp. over the resulting traffic jams at the toll gates, as motorists scramble to get the necessary stickers.
A scheduled dialog between the two parties has been called off, following the possibility of the latter bringing the matter to court.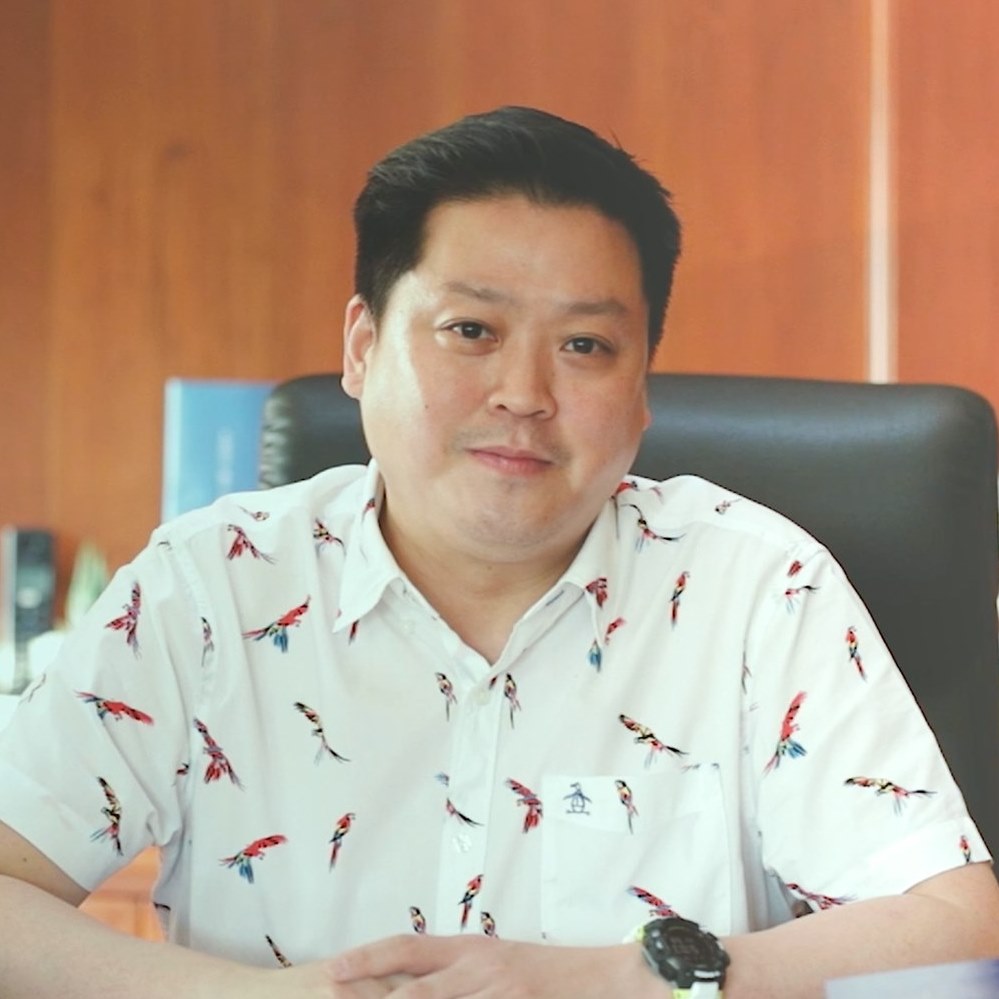 Mayor Rex Gatchalian of Valenzuela City is sticking to his guns
>>> Related: Here's the cause of the RFID-related Carmaggedon, according to MPTC
In an interview over DZMM TeleRadyo, Valenzuela Mayor Rex Gatchalian said that the company made "veiled threats" of seeking judicial remedies. "Ipo-postpone na lang muna namin itong pag-uusap kasi 'yun pala pupunta din naman sa korte, doon na lang kami mag-usap," he said.
(We're postponing negotiations since we received word that the company plans to take us to court over the issue. We will just present our arguments there).
Gatchalian was referring to tweets reportedly quoting NLEX communications chief Romulo Quimbo Jr. that the company plans to secure a temporary restraining order to force the city to stop blocking payment collection at the six toll booths under the city's jurisdiction.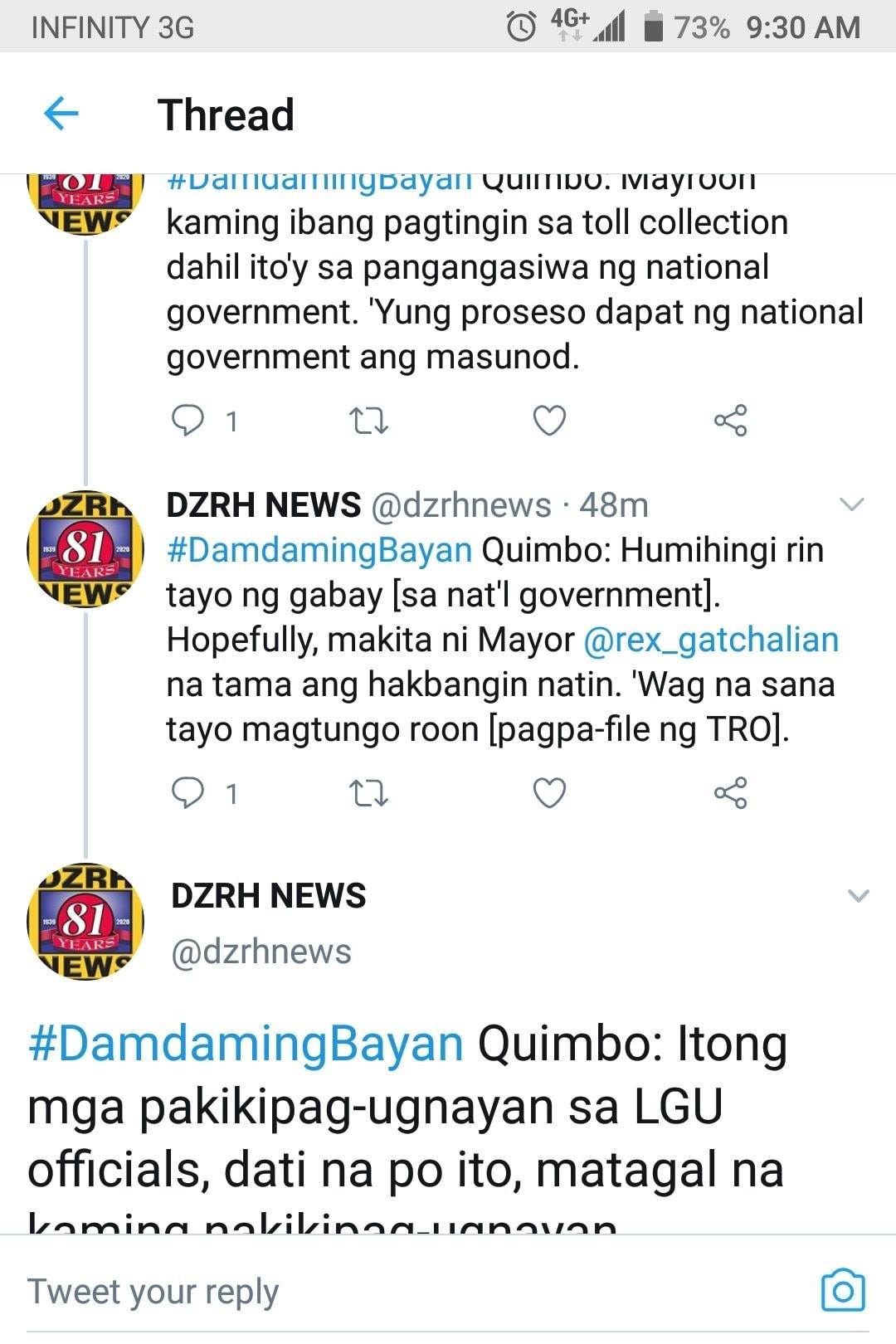 The tweets that reportedly did not sit well with Mayor Gatchalian
>>> Related: NLEX toll fees to go up starting this week
In a statement, NLEX Corp. previously expressed its intention to seek "a series of dialogues" with the mayor, after the Valenzuela local government suspended the toll operator's business permit over the heavy traffic caused by the implementation of the cashless toll payment system.
"We are reviewing the situation and are doing everything necessary to address the issues," said NLEX Corp. President J. Luigi Bautista via email, adding that the objective was to seek "amicable and cooperative initiatives between the tollway company and the City of Valenzuela."
Gatchalian had earlier publicly voiced his frustration over the gridlock at the Valenzuela section of the North Luzon Expressway, caused by long lines at the toll booths. NLEX Corp. replied that it needed 15 days to respond to the concerns raised by the local government.
The mayor found this response unacceptable, giving the company until 5:01 p.m. of December 7, 2020, to resolve the matter or have its business permit suspended.
The deadline passed with the city enforcing the suspension order, which means that vehicles can pass through the Valenzuela toll gate free of charge.
The gates are always open for traffic updates at Philkotse.com.

Joseph Paolo Estabillo
Author