Virtual car shopping is the way of the future.
If you're aware of what's going on with the world right now, then you'll know that the dreaded COVID-19 virus is still around. So like many other Filipinos, you'll have opted to practice social distancing and minimizing your trips outside. As a result, there has definitely been a drop in foot traffic in the hundreds of car dealerships around the Philippines.
To address this, companies like Toyota Motors Philippines (TMP) have come up with brilliant solutions for you to access their products. Back in June, TMP introduced the Toyota online showroom. Now, it's introducing another brilliant car buying solution in the form of an actual virtual showroom.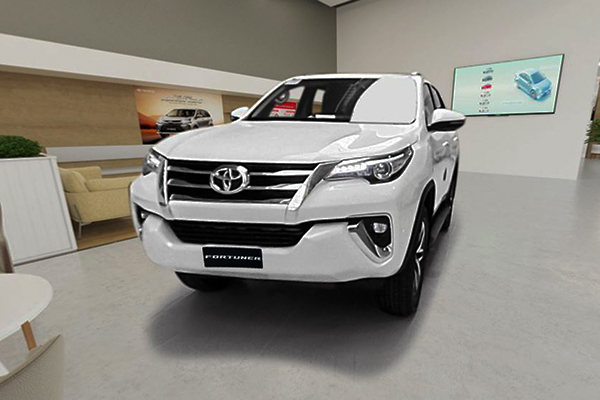 Yep, this is inside TMP's 3D Virtual Showroom.
As a virtual space, this new tool will take you to a simulated dealership experience. That's right, it provides you a way to roam around a Toyota dealership to view its model lineup in a smoothly continuous simulation. Like a real-life dealership, the 3D virtual showroom allows you to walk between cars, and there's even a simulated dealership environment to complete the experience.
Once you're in, you'll see three-dimensional car displays organized by class. Unlike a real-life dealership however, you can easily access a model's specs and the prices of its variants via clickable tags. You can even cycle through the model's available colors on the fly. Last but not the least, you can enter a 360-degree interior view of a specific model with a simple click.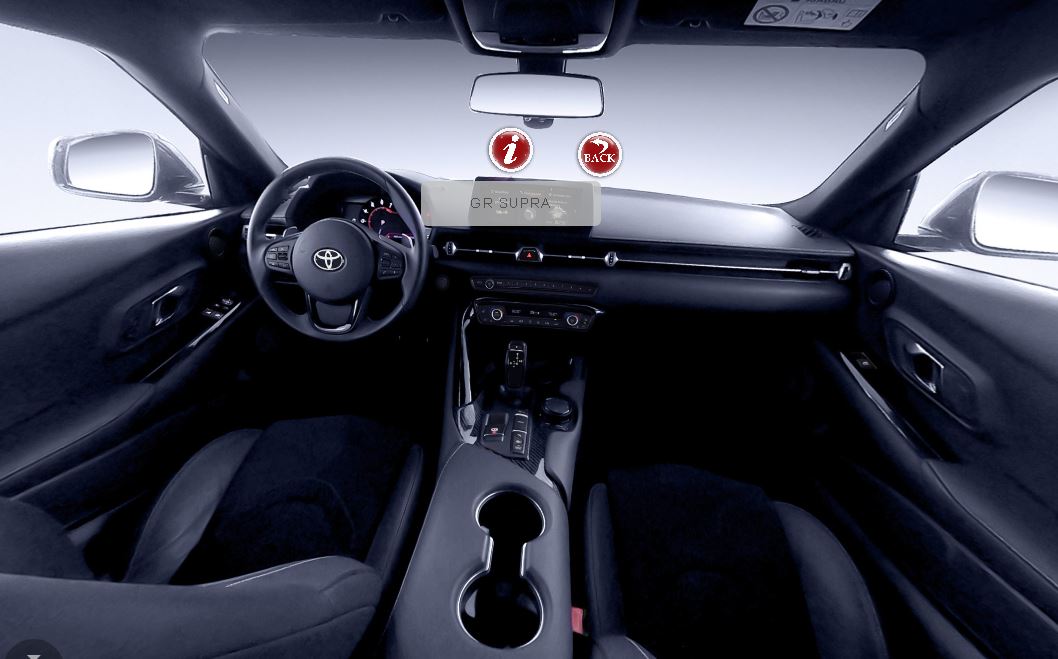 The 360-degree interior view of the Toyota GR Supra.
Apart from viewing Toyota new car models, this new tool will also enable you to view product videos, as well as downloading brochures. And best of all, the tool can also provide payment estimates, and an interested customer can also pass on his/her contact numbers to the Toyota dealership of choice.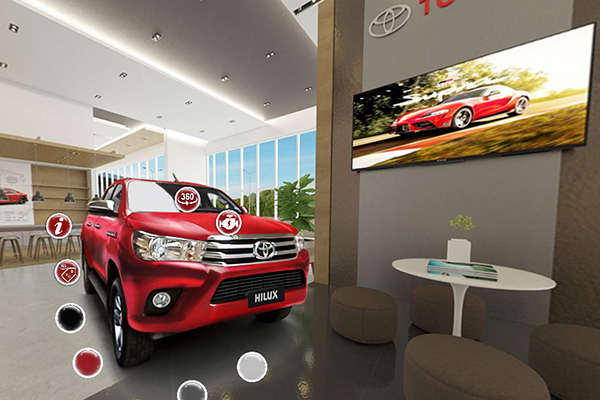 See those round buttons? Clicking those you can change the Hilux's color, view its specs, variants, etc.
To sum it all up, this powerful tool can take you up close and inside Toyota models, access model information, and acquire payment estimates. Think of it as a Toyota online car buying hub that's convenient and seamless.
And yeah, we can say that we're really living in the future now. Check out the Toyota 3D Showroom for yourself.
On the other hand, Lexus Philippines also launched its own virtual showroom called Lexus Remote Guest Experience. It enables you to get a closer look at some of its vehicles through an immersive 360-degree digital tour. 
For more automotive industry updates, keep reading here on Philkotse.com.
Know more about Toyota

Toyota Motor Philippines has led the local automobile industry for years. It has a staggering total of 23 Brand Models in the Philippines, the most popular models are: Toyota Vios, Toyota Hilux, Toyota Camry... The brand has 27 dealerships in Luzon, 15 in the Visayas, 11 in Mindanao, and 20 in Metro Manila, including Lexus Manila, Inc. for its service centers and sales distribution. TMP has the most extensive car lineup in the country, with its current range consisting of 20 vehicles in total. See the latest price list of Toyota vehicles in the Philippines here.

Cesar G.B. Miguel
Author