The 2018 Up GTI will be powered by a 113bhp engine and will hit the production floor in 2018.
What has been on the news is that the fast and affordable junior
Volkswagen
hot hatch is back – and with 113bhp, the new Up GTI packs more power than the original Golf GTI.  
Yes, when the Up! GTI appears on dealer in the coming year, it will be readily identifiable as a GTI, too. The pack has a red-striped grille and tartan seats inside.
>>> View more: 
Volkswagen PH to introduce its new 2017 Jetta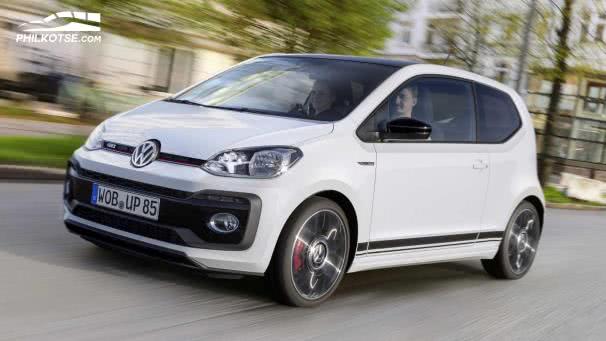 The fast and affordable junior Volkswagen hot hatch is back – and with 113bhp, the new Up GTI packs
 
The pack uses a modified version of a normal Up!'s 1.0-liter turbocharged three-cylinder engine. This motor delivers an output of 113bhp and 147lb ft. That is also more power and torque than the original Golf GTI.
 
No self-respecting the Up GTI variant would be complete without the engine receiving more power. Its peppy engine now puts out 113bhp – the most powerful of its kind. The motor rockets the little 997kg hatchback from rest to 62mph in just 8.8 ticks before hitting a 122mph top speed.
 
The Up GTI also receives a 15mm reduction in ride height over existing Up models and some general tinkering underneath to sharpen it up.
 
The advanced GTI is predictably subtle but does enough to make this Up look "proper". Along with the three-door version pictured here, Volkswagen announced that the Up GTI will also be available in five-door guise.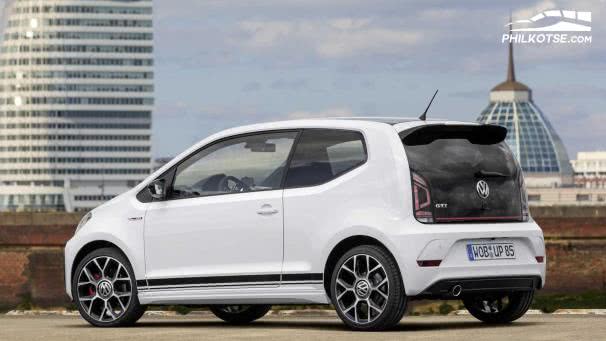 The pack uses a modified version of a normal Up!'s 1.0-liter turbocharged three-cylinder engine
The new VW up! GTI meets the Golf I GTI
Recent posts