Two days after the announcement of Honda Cars Philippines (HCPI) about the all-new Honda Civic Type R's arrival, 100 units for 2017 have been reserved.
The number of reserved units is not surprising when a lot of car enthusiasts have been waiting anxiously for this new model. And now, good news has finally responded to their expectations. According to latest car news, the first batch of the car has already walked in the Philippine market. The Honda Civic Type R price still stays at P2,280,000.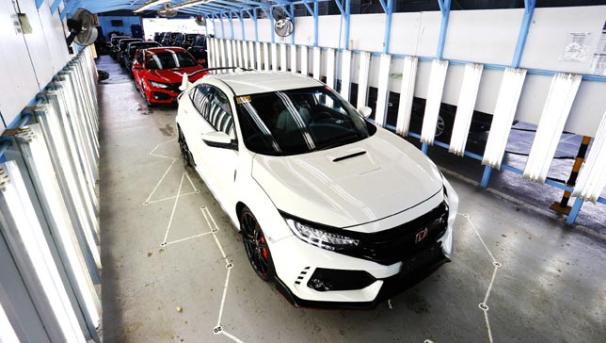 The first batch of the Honda Civic Type R has already walked in the Philippine market
Customers can come to Honda dealerships to admire the much-awaited Honda Civic Type R in the metal from the 2nd week of October. To celebrate the car's arrival, HCPI will host an exclusive event for clients at the beginning of 2018 as soon as all deliveries are finished. And surely, two color options that Honda indulges Pinoys: Rallye Red and Championship White will be displayed at the venue.
>>> FK8 Honda Civic Type R 2017 also has already come to Malaysia. Click to find out.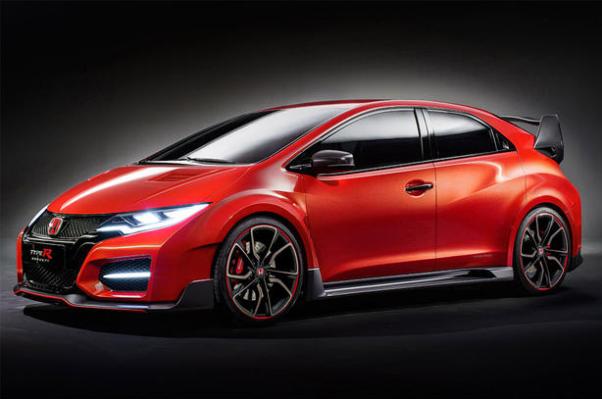 Two color options including Rallye Red and Championship White will be displayed at the venue
Although it is so regretful that many have failed to book a PH-spec Honda Civic Type R for their own, they still got a chance to adore the model up close when it was exhibited at the Manila International Auto Show last May. This hot hatch did stir up social media that week as it was highly praised by many event-goers.
The car is run with a 2.0-liter VTEC turbo, cranks out 360hp and 400Nm of torque, paired to a 6-speed manual gearbox.
>>> Related: List of Honda Civic Type R for sale at affordable prices
Know more about Honda Civic Type R 2022

The fifth-generation Honda Civic Type R 2022 from motorsport stalwart Honda is based on the 10th-generation Honda Civic. To sum the model up, it a high-performance version of the Civic and it features an aggressive-looking exterior design. For the Philippine market, the Civic Type R only has one variant and it comes with a price of Php 3,210,000.
Under the Philippine-spec Civic Type R's hood is a 2.0-liter K20C1 VTEC inline-4 which can produce a maximum of 306 horsepower and 400 Nm of torque. This engine is then paired with a six-speed manual transmission, which comes with a rev-matching function. Like the standard Civic, the Civic Type R is a front-wheel-drive vehicle. Size-wise, it measures 4,577mm long, 1,877mm wide, and 1,434mm in height. It also has a ground clearance of 134mm, and a wheelbase length of 2,700mm.
Competing against the Honda Civic Type R 2022 in the Philippine market is the Subaru WRX STI and the BMW Z4 sDrive20i Sport 2.0 AT, in that they somewhat fall into the same price range. As for other front-wheel-drive, compact-sized sports cars however, the Civic Type R's direct competitor in the global market is the Hyundai Veloster N, which is only available through indent order locally.