The price movements take effect across the range. 
Suzuki Auto Philippines may be ushering in the new year with two upcoming new releases, but there are also movements as far as its existing lineup is concerned, particularly in pricing. One example is the Jimny mini SUV, which gets a significant price bump.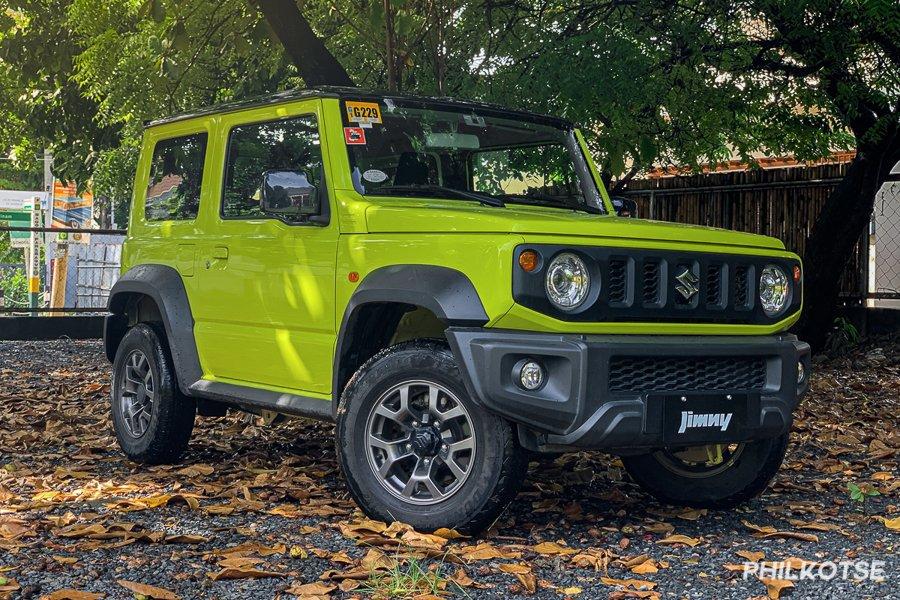 2022 will see Suzuki Philippines implementing a price increase for the Suzuki Jimny 
Customers can expect to pay a higher premium for the carmaker's tiny terrain-conquering machine, which continues to be popular despite a rather long wait list globally. The base Jimny GL with manual transmission, originally priced at Php 1,095,000, now costs Php 1,170,000, an increase of Php 75,000. 
|  Model  | Old SRP   | New SRP  |
| --- | --- | --- |
|  Suzuki Jimny GL 1.5 MT |  Php 1,095,000 |  Php 1,170,000 |
|  Suzuki Jimny GL 1.5 AT |  Php 1,155,000 |  Php 1,217,000 |
|  Suzuki Jimny GLX 1.5 AT (monotone) |  Php 1,205,000 |  Php 1,275,000 |
|  Suzuki Jimny GLX 1.5 AT (two-tone) |  Php 1,215,000 |  Php 1,285,000 |
The GL's automatic transmission variant now carries a sticker price of Php 1,217,000, a Php 62,000 markup from the previous Php 1,155,000. There are also price adjustments in place for the model's higher-spec GLX trim. The monotone body option retails for Php 1,275,000, representing a Php 70,000 increase. For those who prefer the two-tone option, be ready to fork over Php 1,285,000, which is also Php 70,000 higher than the old sticker price of Php 1,215,000.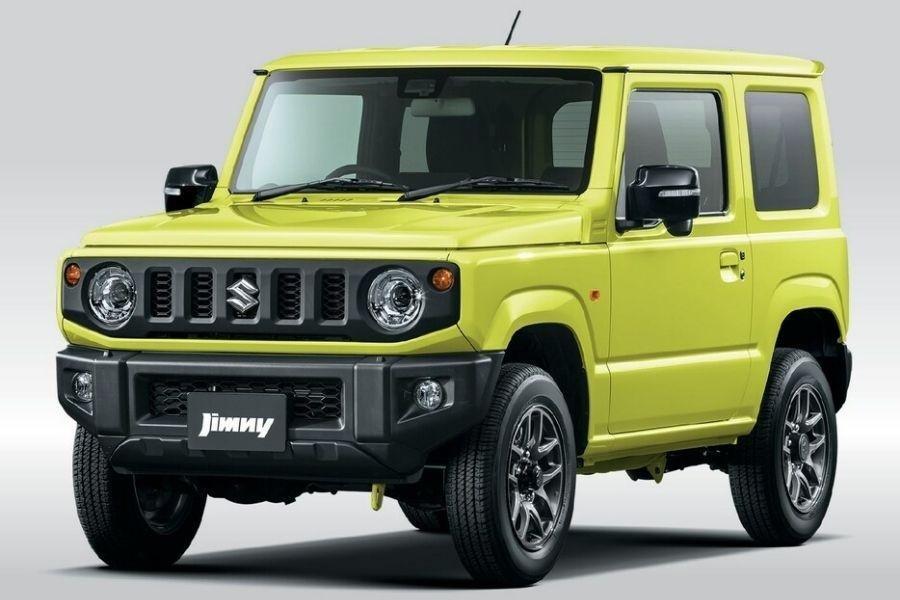 Meanwhile, its Japanese counterpart gets subtle upgrades 
No changes are expected for the Jimny's appearance and feature set. That's as far as the Philippine market is concerned, at least. In contrast, the model does get upgrades in its home market of Japan, albeit very subtle ones. Automatic headlamps have been installed for one thing, accompanied by a new spare tire cover on the tailgate.
The most significant enhancement so far on the current generation is the inclusion of a start/stop system in its 660cc turbocharged 3-cylinder engine. This automatically shuts off the engine's cylinders in case of extended idling, helping the Jimny save fuel and reduce emissions, although this is exclusive to the automatic variants and kicks in only when 2WD is engaged.          

Would the price increases for the Philippine-spec Suzuki Jimny deter you from wanting to have one, or is it still on your wishlist, regardless? 
You'll get all our industry updates for free at Philkotse.com. 
Know more about Suzuki Jimny 2022

The Jimny 2021 - 2022 is one of Japanese small-car specialist Suzuki Philippines Incorporated (SPH)'s most sought-after models. Competing in a unique mini SUV segment, the Suzuki Jimny Philippines is available locally in three variants including a two-tone option. These variants Suzuki Jimny Philippine price that ranges from PHP 1,170,000 to PHP 1,285,000. Across the range, a 1-5-liter K15B gasoline engine is standard which generates 101 hp and 130 Nm of torque. A 5-speed manual and a 4-speed automatic are the available transmission options. Dimensions-wise, this vehicle is 3,650 mm long (including the spare tire), 1,645 mm wide, and 1,725 mm high. One can say that the Suzuki Jimny is currently in its class of its own and has no direct rivals.
This Japanese mini SUV proved so popular that customers placed pre-orders even before its launch in 2018. The Jimny brought out different emotions from its Filipino fans, ranging from nostalgia to obsession as this fourth-generation model brings rugged good looks and superb off-road performance in a small package. Completely redesigned from the ground up, the Jimny still lingers in the hearts of Filipino car buyers.

Joseph Paolo Estabillo
Author
Recent posts