A vehicular accident on the tollway could have been much worse.
Most, if not everyone, will agree that the Skyway Stage 3 is one of the most significant pieces of infrastructure we've seen in a while. It brings to fruition a long-believed pipe dream of linking the North and South Luzon Expressways without having to pass through traffic-riddled EDSA.
Skyway Stage 3 accident 
But the experience of uninterrupted travel between the two major superhighways came with a catch, albeit a minor one. Certain portions of the elevated tollway carry a speed limit of 60 km/h under pain of penalties, and that didn't sit well with many motorists especially considering the rather steep toll fees (which remain uncollected as of this writing).     

However, a recent incident on the tollway demonstrated why having such a low ceiling was necessary. Automotive website Visor.ph released dashcam footage of a collision that occurred on a portion of Skyway Stage 3, and it has been making the rounds of social media over the weekend. The point of view was from a Toyota Land Cruiser VX, which was hit by a van coming from the opposite lane.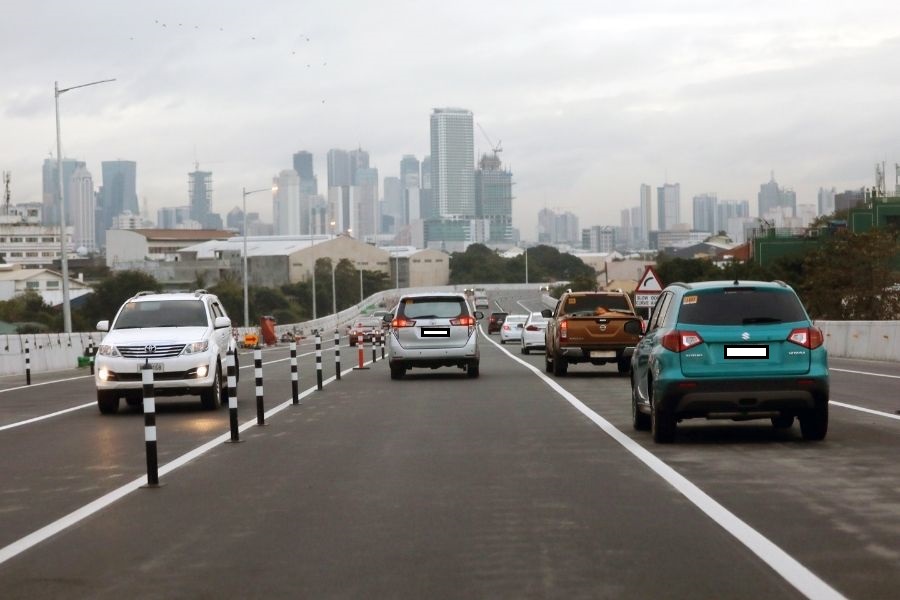 Note the plastic bollards used in lieu of the more permanent concrete dividers 
As the video clip showed, the Land Cruiser's driver already spotted the wayward vehicle from afar and tried to maneuver to the rightmost lane in an effort to avoid the impact. Yet it wasn't enough, as the van plowed through the plastic bollards and hit the SUV's left doors, leaving it with a twisted rear axle in the process. Hopefully everyone involved didn't suffer major injuries as a result of the crash.     

Did the van driver fall asleep behind the wheel? Was it his first time on Skyway Stage 3 that's why he got confused? Was it caused by a tire blowout as some reports suggest? Only an official investigation can answer those questions. However, what can be concluded with certainty just by observing the incident is that things could have been much worse if both vehicles had flouted the posted speed limit.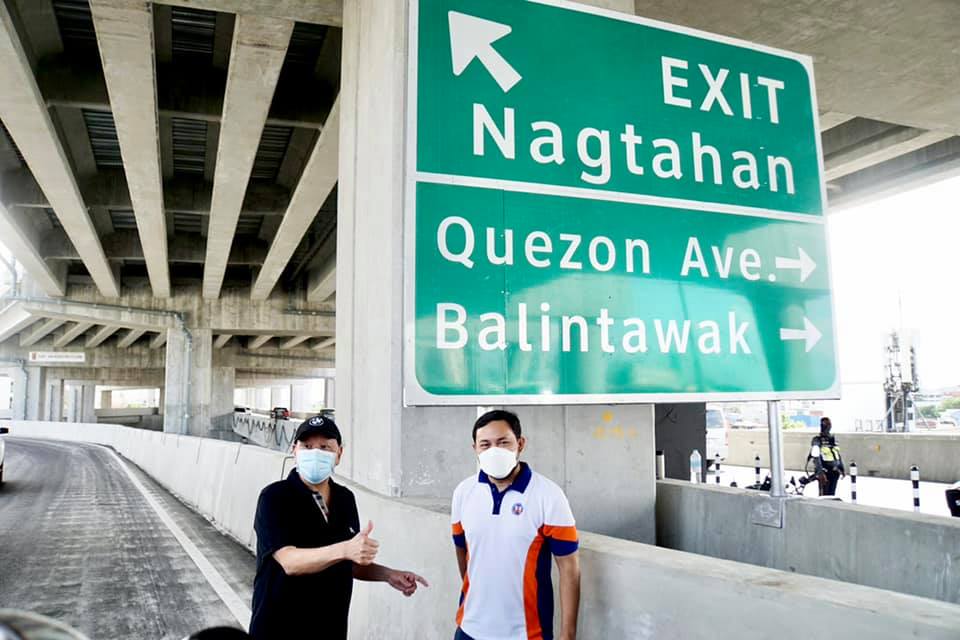 SMC boss Ramon S. Ang (left) has said that speeders have no place on Skyway Stage 3
Toll operator San Miguel Corporation (SMC) previously explained that the Skyway Stage 3 will be adopting a variable direction lane scheme to cope with a range of traffic conditions. This involves movable plastic bollards that can be redeployed in assorted configurations, so a 60 km/h speed limit still gives motorists ample room in case they need to adjust to a different lane, or when something untoward happens.
It's quite an expensive lesson that two vehicles had to illustrate, but we're optimistic that it drives the point home for other road users out there.
We bring automotive stories that make an impact in your lives at Philkotse.com.  

Joseph Paolo Estabillo
Author
Recent posts