A portion of the Skyway Stage 3 goes down in flames and the National Privacy Commission stops Grab from implementing their onboard surveillance.
A portion of Skyway Stage 3 damaged by fire
The Skyway Stage 3 has been one of the most anticipated traffic mitigation projects in Metro Manila, with the objective of connecting the South Luzon Expressway (SLEX) and the North Luzon Expressway (NLEX). 
Skyway stage 3 project to be delayed
The PHP 37.4 billion roadway is seen to drastically reduce travel times (as well as decongesting vehicular traffic) between the two thoroughfares, which is why motorists have been putting up with the monstrous traffic jams as a result of its ongoing construction, especially with the promise of an April 2020 opening.        
But it looks like motorists will have to endure traffic for a bit longer, with a segment of the Skyway Stage 3 collapsing over the weekend as a result of fire damage.  
>>> Not so long ago: Commuter group appeals to authorities to address LRT 2's problems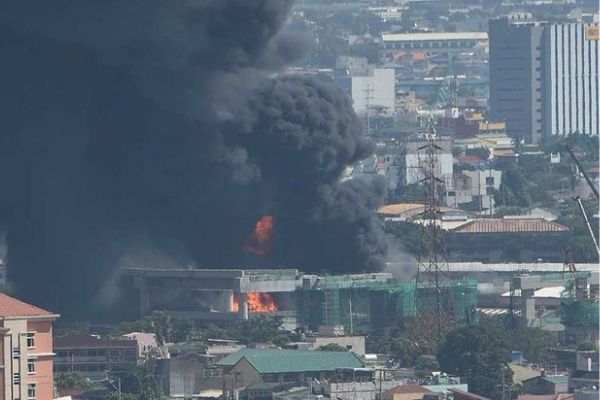 We're sure that SMC is in the works to "fast-track" the construction efforts
The fire broke out on the morning of Saturday, February 1, reportedly originating from a nearby warehouse owned by San Miguel Yamamura Packaging Corporation, a subsidiary of San Miguel Corporation (SMC) which owns and operates the Skyway. 
The intense heat generated by the blaze weakened a 300-meter portion of the Skyway Stage 3, causing it to collapse. The resulting damage pushed back the target opening date to July of this year, to allow for making the necessary repairs.
>>> Accumulated to this: MMDA announces schedule of major repairs on Metro Manila roads starting January 29, 2020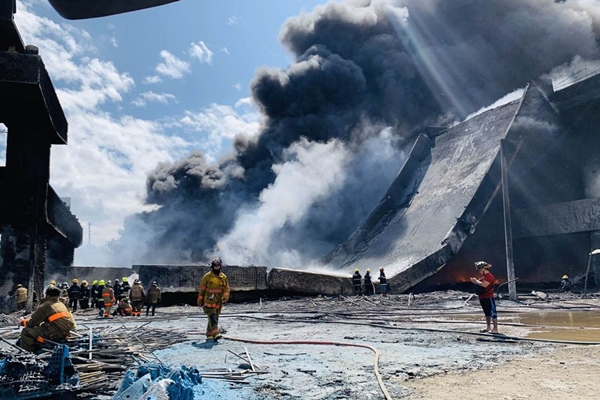 Skyway Stage 3 collapses due to fire [Source: ABS-CBN News]
In a statement, SMC has announced that it will undertake construction work on the unfinished roadway 24/7, to compensate for the delay and complete the project by July 2020, barring any other unforeseen incidents.
Meanwhile, everyone passing by the Skyway Stage 3 construction site will just have to bring more than the usual dose of patience and understanding.
NPC suspends Grab's audio/video on-ride surveillance
You've previously read about Grab's plan to implement on-board audio and video surveillance on their rides, right?
As an update on that story, the National Privacy Commission (NPC) has issued a cease and desist order against Grab Philippines, upon discovering that the proposal could violate provisions of RA 10173 or the Data Privacy Act of 2012, specifically the risks involved to passengers who will be subjected to surveillance.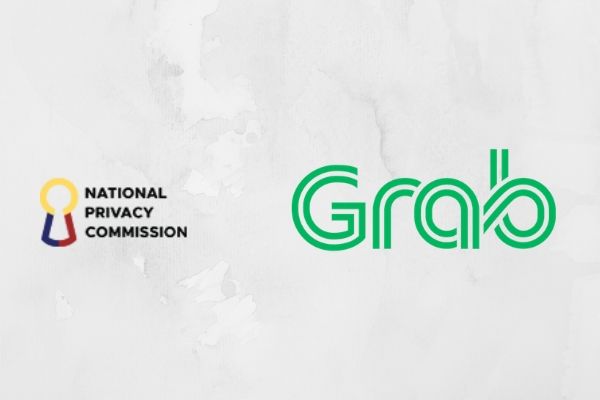 Are you in favor of Grab's onboard surveillance?
The NPC says that the planned surveillance is not covered by Grab's privacy policy and privacy notice, adding that the company failed to provide a legal basis for collecting such data. Furthermore, the company also neglected to inform their customers that they can refuse to be subjected to the surveillance activity.
Grab Philippines has been given 15 days to comply with the commission's Notice of Deficiencies, as a prerequisite to lifting the order.
For more industry-related news, keep reading Philkotse.com.


Cesar G.B. Miguel
Author