Days after the fire on LRT 2, the Passenger Forum, a local commuter group, suggested that an LRT2 task force be formed.
1. We're all affected
If you're a keen and capable driving machine like most of our readers are, you might be questioning as to why we're even talking about that recent brouhaha about the LRT 2. As a great man has once said; "It's not a car!" While that might be true, LRT 2 is a very heavily used means of public transport by many Filipinos in Metro Manila. It's also the only train system in Metro Manila that travels from east to west.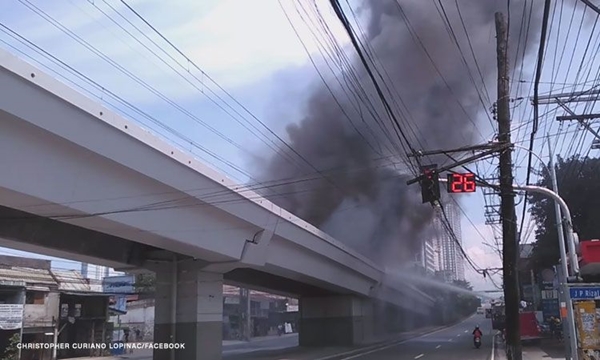 LRT 2 is a very heavily used means of public transport by many Filipinos in Metro Manila [Image source: CNN Philippines]
If that isn't available even for a short time, then the chaos will eventually rear up its ugly head on our streets; buses will become fuller, jeepneys full of passengers will be rowdier than usual, and the pedestrian commuters will sometimes even spill out onto the road itself in an effort to catch a ride. These, of course, will result in more traffic and thus more headaches for a Filipino driver/car owner.
2. The Recent Fire at the LRT Line 2
A case in point is the recent fire at the LRT Line 2, more commonly known as LRT 2. A few days ago, Thursday, October 3, 2019, a fire broke out on one of its rectifier-transformers located between Katipunan Station and Anonas Station.
Due to this, the line has to cease its operations thus affecting a whopping 200,000 passengers. While the fire was contained effectively, the time it will take to repair the damage will take nine months. NINE MONTHS!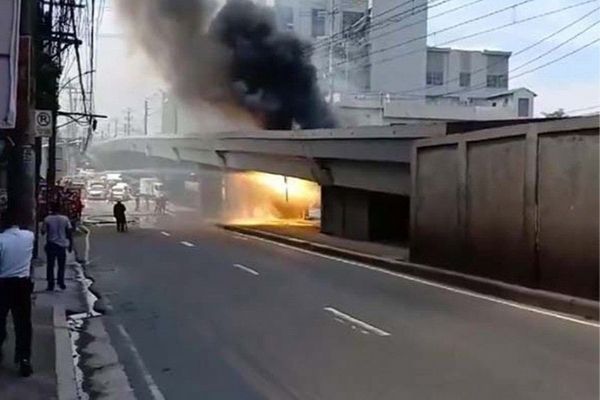 Insert *expletive* here
2. A commuter group steps up
After a few days of the LRT 2 being knocked out, a commuter group by the name of the Passenger Forum (TPF), suggested that a "Task Force LRT2" should be established in order to fix the problem in a timely manner.
It is important that a specific group of government officials are mandated not only to ensure that mobility issues are addressed but also, and more importantly, to hasten the process of repairing the LRT 2,"
Mr. Primo Morillo, a representative of the TPF has said.
Mr. Morillo further added that the Light Rail Transit Authority's explanation as to why it would take a mind-numbing nine months of repair time was unacceptable to commuters. Anonas Station is after all located in Cubao, one of the busiest districts in Quezon City. It is congested with a LOT of commuters daily and this bogging down of the LRT2 will of course cause more traffic specifically on the Cubao-Sta.Mesa-Recto route.
>>> Check out: Passenger Assist-Rail Display System at LRT-2 to come in the near future.
3. Why nine months?
While the LRT 2 line will be able to operate partially, the affected stations namely Katipunan and Santolan Stations will be closed for nine months. Why? Well, LRTA Spokesperson Hernando Cabrera said in an interview that the needed parts would be sourced abroad as such, it would take time before these will arrive.
As a band-aid solution, the LRTA has been providing a bus trip from Katipunan to Santolan. We doubt however if that will be enough for the odd 200,000 passengers that regularly use the LRT 2 though.
So for now, we'll just have to tighten our belts and hope that the aforementioned commuter group's woes will be heard and addressed. As we've said, this issue not only affects pedestrian commuters but car owners as well.
How much more can we take of this?
For more updates on this issue, please keep reading here on Philkotse.com.


Cesar G.B. Miguel
Author