SMC will finish laying asphalt by the end of the month.
Motorists can look forward to more infrastructure that will alleviate traffic congestion in the capital, with the completion of structural works for the northbound segment of the Skyway Extension project. Asphalt-laying works are now underway, scheduled to finish by the end of March.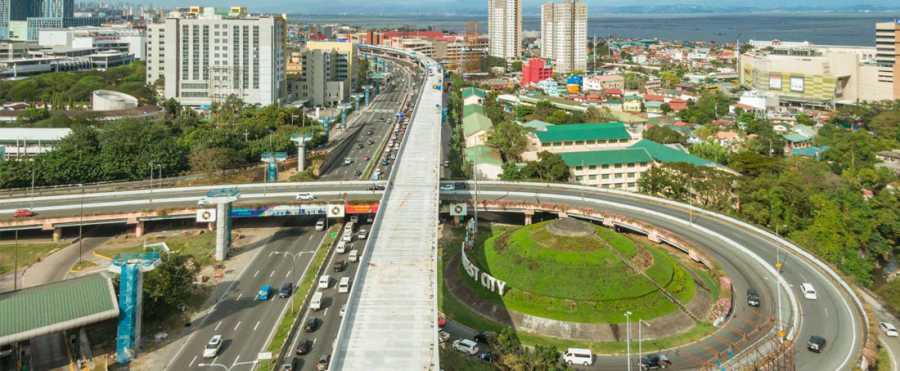 Soon motorists from the south will be able to see shorter travel times
This is according to San Miguel Corporation (SMC) President and Chief Operating Officer Ramon Ang. "I'm happy to announce that soon, we can open the northbound section of the Skyway Extension for our motorists coming from the south," he said. "Those coming from SLEX or MCX can go up the tramp at Susana Heights, and directly go to Makati, Manila, Skyway 3, all the way to Quezon City and North Luzon Expressway."
The expansion spans almost four kilometers and features three lanes, bringing an additional capacity of 4,500 vehicles every hour. This is seen to significantly ease traffic buildup by allowing motorists to bypass the Alabang viaduct.
>>> Related: Skyway extension from Susana Heights is now 70 percent complete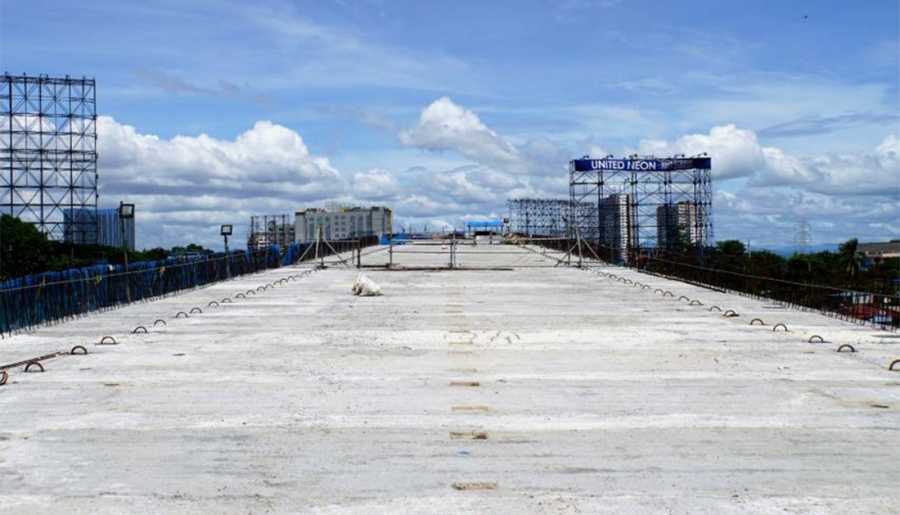 The project's completion was delayed due to the COVID-19 pandemic
"You can be at NLEX in 25-30 minutes instead of two or three hours, and bypass the usual traffic chokepoints such as Alabang, Magallanes, EDSA. This will be a big relief to so many motorists and will do a lot to ease traffic in southern Metro Manila, including on public roads leading to SLEX and Skyway," Ang added.
Started in late 2019, the Skyway Extension project connects Susana Heights to Sucat. It will divert motorists to the elevated Skyway, decongesting SLEX and Skyway at-grade traffic. It was originally set for completion by December 2020 but was delayed due to work limitations brought about by the COVID-19 pandemic.
>>> Related: Alabang-Sucat Skyway Extension now at 61%, expected to open by Q2 2021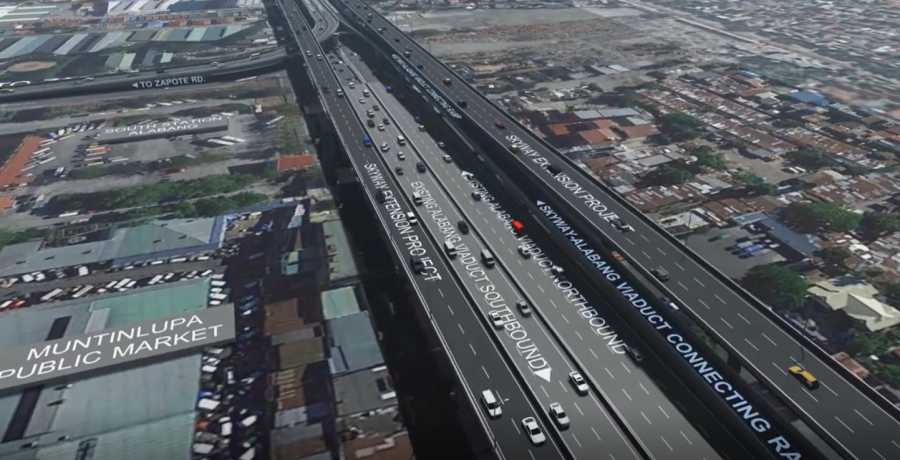 Once completed, the project is expected to decongest traffic along SLEX and EDSA
"As with any major infrastructure project in our country, there are pain points in the beginning, such as traffic. But soon enough, we all feel its benefits for the long term," Ang said. "I'm very excited for our motorists to finally use this northbound section and experience better, safer, faster trips on SLEX and Skyway."
The SMC boss thanked government agencies and private sector companies for supporting the project. He also expressed gratitude to motorists for accommodating the necessary traffic rerouting schemes throughout the various stages of construction.  
More traffic updates at Philkotse.com.

Joseph Paolo Estabillo
Author