Once operational, the project will reduce travel time between south to north to just 30 minutes.
San Miguel Corporation (SMC)'s Northbound (NB) Skyway extension project from Susana Heights to Sucat is now at 70 percent, and is on schedule for completion by the end of the year.
The NB Skyway extension, which started in late 2019, is a P10-billion project that connects SLEX and the Muntinlupa Cavite Expressway (MCX) to the Skyway at Susana Heights. Once completed, this will potentially reduce travel time between the northern and southern parts of Metro Manila.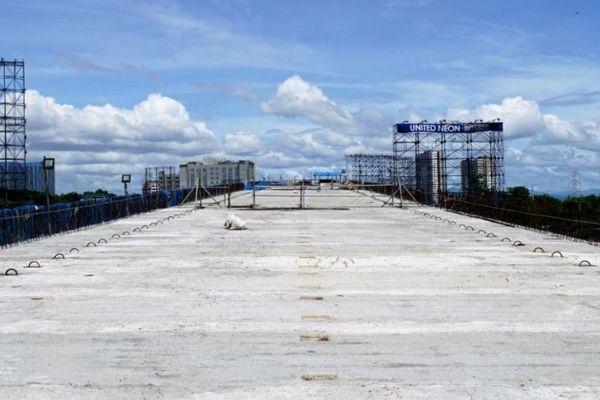 SMC's Northbound Skyway Extension
Under present conditions, travel time along that route normally takes three hours. Once the NB Skyway extension becomes fully operational, drivers can now expect a 30-minute travel time without stopping, traversing both the Skyway extension and Skyway Stage 3.
The Skyway Extension project will expand the capacity of the existing five lanes from SLEX by adding three lanes northbound and two lanes southbound. The heavy traffic in Alabang is expected to be reduced, if not eliminated altogether, once construction is finished.
The completion of the Northbound Skyway was originally scheduled for an earlier date. But just like most projects in the country, the construction had to be delayed due to the COVID-19 pandemic.
"Work had to stop when the lockdown was implemented. We resumed work in mid-June and because of health protocols, we had to limit the number of workers at the site. Apart from limitations on the workforce, we have also had to contend with delays in the shipment of materials, due to restrictions and limitations brought by the pandemic," said SMC President and Chief Operating Officer Ramon Ang.
>>> Related: Completion of Skyway Stage 3 Project should free up EDSA congestion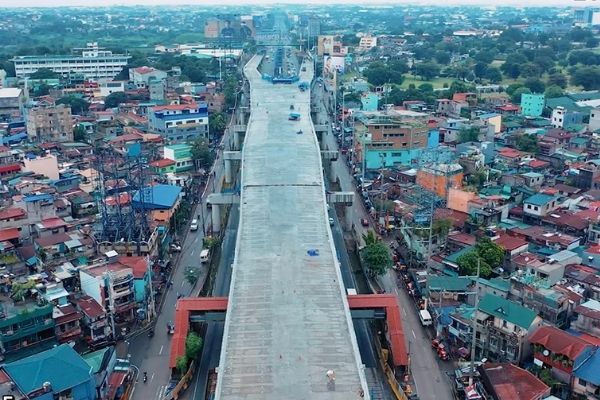 The completed Skyway Stage 3 is bound to become fully operational soon
"But despite these challenges, our engineers and our contractors have come through. They work double-time, so we can deliver the northbound section as scheduled, by December. The southbound section will follow July next year," he added.
SMC is currently working on the installation of steel girders and pre-cast slabs that will make up the road itself. However, recent bouts of rainy weather have resulted in some delays.
Nonetheless, Ang is still optimistic that the Northbound Skyway extension from Susana Heights will be completed by December this year.
Here at Philkotse.com, we value your interest in the automotive industry.  Visit our website to find out more.

Rex Sanchez
Author