Here's a quick guide to how she did it for the Lyka virgins out there.
On the heels of the recently concluded Miss Universe 2020 pageant, another beauty queen is in the spotlight. Former Miss Universe title holder Pia Wurtzbach just purchased her very own Mini Countryman. What's so special about an otherwise mundane achievement? There was no money involved, at least not in the conventional sense.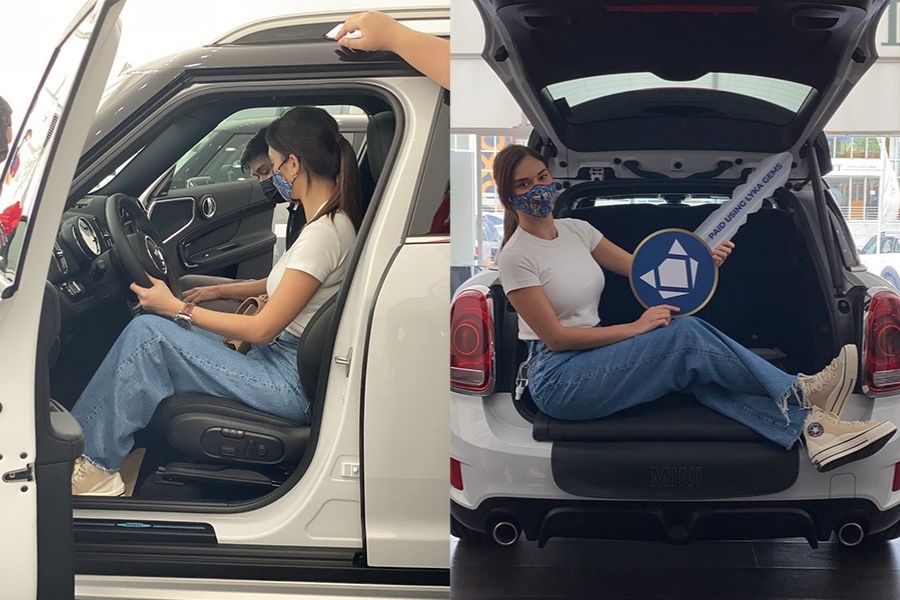 Miss Universe 2015 Pia Wurtzbach funded a major purchase with her Lyka GEMs
Before your imagination runs wild like a hot hatch on nitrous, the 2015 Miss Universe winner took advantage of technology in driving home her latest prized possession, by paying for it through the Lyka app. This gives cashless transactions a whole new meaning. But how does it work?
In a nutshell, Lyka refers to an online community where users post photos and video clips to share their interests, and the app is available for both iOS and Android devices. Uploading these media files onto the platform earns the user a Gift card in Electronic Mode (abbreviated as a GEM). When a Lyka user interacts with others, both parties will receive a commensurate number of GEMs.
The Mini Countryman is a looker too, just like its latest owner
Signing up on the platform already entitles a user to 5 GEMs to start with, and one GEM is equivalent to one Philippine peso in terms of monetary value. Posting photos on Lyka returns 0.05 GEMs, and it's the same when another Lyka user gives your upload a Max Rate (the equivalent of Liking a post or comment on Facebook). If you do the same for another user's posted images and video, you get 0.02 GEMs.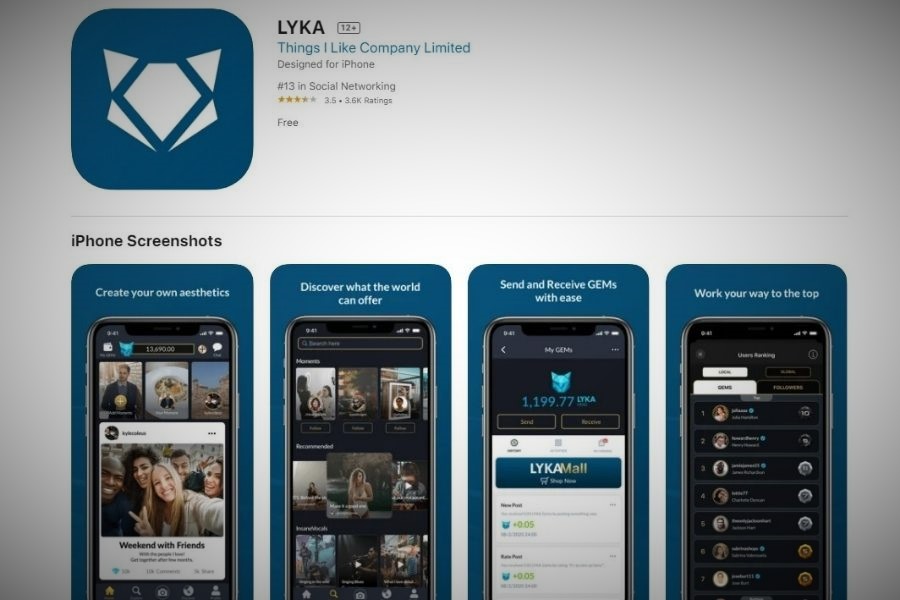 The app can be downloaded on both iOS and Android devices
These can also be sent to you by others on the platform if they're feeling especially generous, and verified status on Lyka gets you 15,000 GEMs as a welcoming gift. The GEMs acquired over the app are accepted as cash by a growing list of brands dealing in fashion, footwear, food & beverage, appliances – and now, even automobiles.
Payments are made either through an online store called the Lyka Mall or by scanning the partner merchant's displayed QR Code.
>>> Related: Ivana Alawi gets Ford Expedition SUV as new year's gift for mom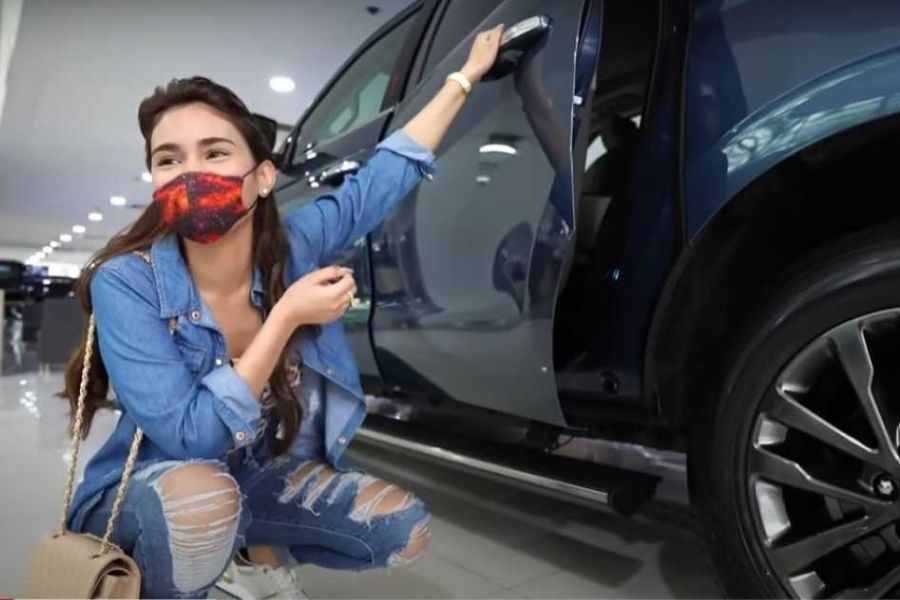 Actress Ivana Alawi previously bought a new Ford Expedition with her Lyka GEMs
While membership on Lyka is free, the nature of the platform means that celebrities and online personalities benefit from it the most, especially those who actively post pictures and video clips for their fans and followers.
Prior to Ms. Wurtzbach's trip to the Mini showroom, actress and online personality Ivana Alawi already used her Lyka GEMs to buy a brand-new Ford Expedition SUV.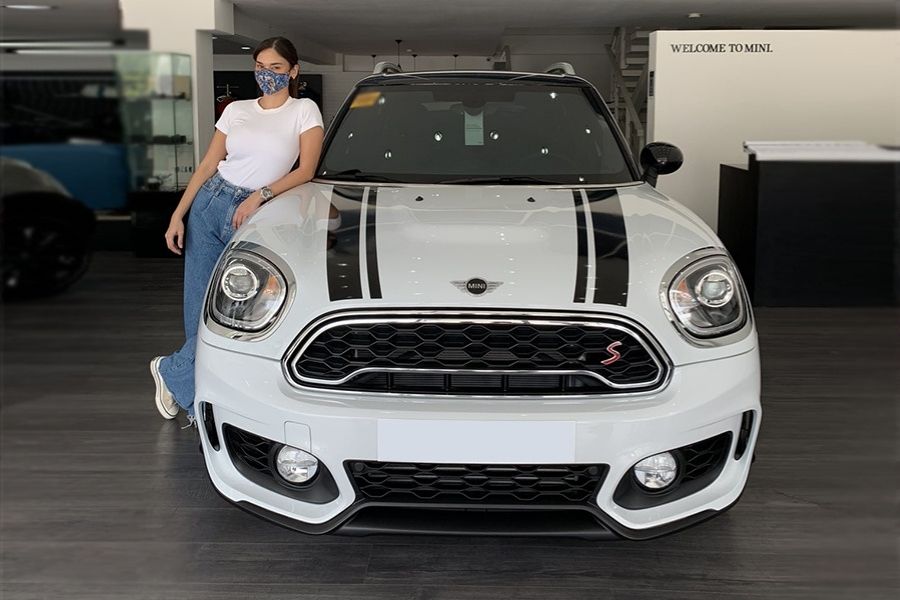 Thinking of using a social app to buy your next car? 
But there are caveats as well. Aside from the fact that earning sufficient Lyka GEMs can take a while for big-ticket purchases, there have been concerns about security and data privacy, as the app uses personal information to track user behavior.
Lyka itself encourages potential users to read its terms of service first and to refrain from using the app if they find any provision objectionable. If you're planning to get your first car or thinking of upgrading your current one someday, will Lyka GEMs be your next mode of payment?
You won't need any other app to follow our automotive stories on Philkotse.com.
Know more about Mini Countryman 2021

The MINI Cooper Countryman is the first subcompact luxury crossover SUV released by the British automotive marque. It features a robust body with sleek, contemporary details fans and new followers will adore. Its stance, flaunting an efficient ground clearance of 165mm, equips it to cruise in any challenging roads. Whether you use it daily going to work or a long drive to rural areas, expect this sophisticated vehicle to perform. Locally, it is available in six variants: the MINI Cooper S Countryman and the MINI Cooper John Cooper Works Countryman. It is offered in Chili Red, Midnight Black, Moonwalk Grey, Island Blue, Lapisluxury Blue, Light White, Thunder Grey, Chestnut, Melting Silver, and British Racing Green.

Joseph Paolo Estabillo
Author