After four years of development, Ford Ranger Raptor 2018 is released and here comes its most impressive moments!
Ford Ranger Raptor is a familiar name with those fancying pick-up trucks from the Blue Oval. Long well known for its robust body styling design and insurmountable performance, the Raptor family has just stirred the auto kingdom one more time with the birth of Ford Ranger Raptor 2018. The model is already available for booking with exact price list in Thailand.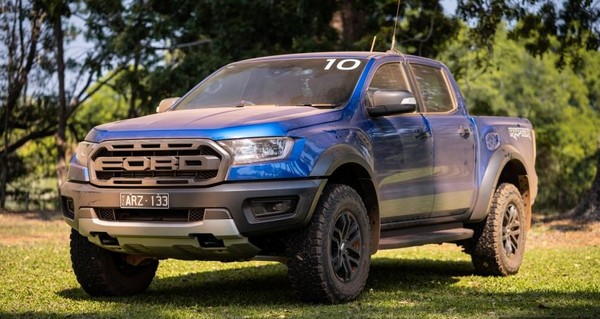 Ford Ranger Raptor 2018 bears a compact but robust look
Looking through its exteriors, the Ranger T6-based Raptor is equipped with xenon headlights and LED daytime lights. The grille is designed following Dyno Grey style, featuring the outstanding Ford letters at the center. The 17-inch alloy wheels covered with 285/70 BF Goodrich tyres are specially tailored for Range Raptor to enhance its performance on all kinds of terrains. Besides, aluminum side steps and a 2.3 mm-thick metal bash plate are also added to protect the frame with other essential parts such as radiator, engine sump or power steering system.
>>> Check out:
When it comes to the rear end, changes are rarely seen apart from a newly added spring mechanism to assist opening/ closing process of tailgate. The centre of gravity also stays the same, but you can find a full-sized spare tyre right beneath the truck bed for urgent cases.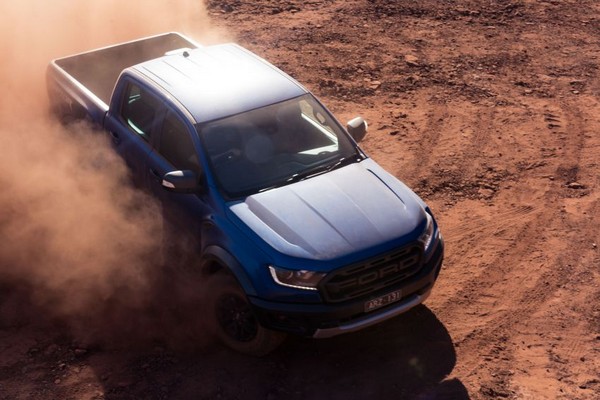 The Raptor showcasing its high performance regardless of terrain type
Generally speaking, Ford Range Raptor 2018 measures 150 mm wider than usual owing to the swelled panels and Dyno Grey bumper. The ride height is increased by 150mm while the ground clearance has a rise of 50 mm.
The model also offers more upgrades inside like keyless entry, reverse camera, 12-volt socket, leather steering wheel, SYNC 3 head unit compatible with Apple CarPlay as well as Android Auto.
First look: Ford Ranger Raptor 2018
The newly developed Raptor employs 2.0L EcoBlue bi-turbo engine using diesel, mated to the modern Getrag 10R80 ten-speed AT to produce 213 PS at max with the peak torque of 500 Nm. This compact pick-up truck can tow 2,500 kg without any struggle. Also, the rugged leaf spring setup is replaced by a coilover suspension of Watt's linage to increase driving stability.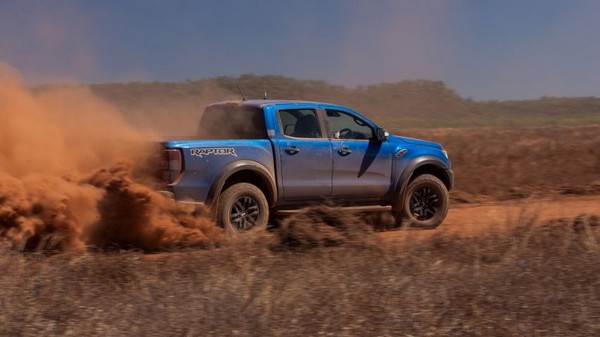 Ford Ranger Raptor 2018 can reach the top speed of 213 PS
Another striking feature in this model is the brand new Fox Racing Shox dampers which help to switch smoothly between on-road and off-road mode then vice versa. These dampers are proved to double its efficiency despite being non-adaptive compared to standard types.
Below are more photos of this compact powerful truck!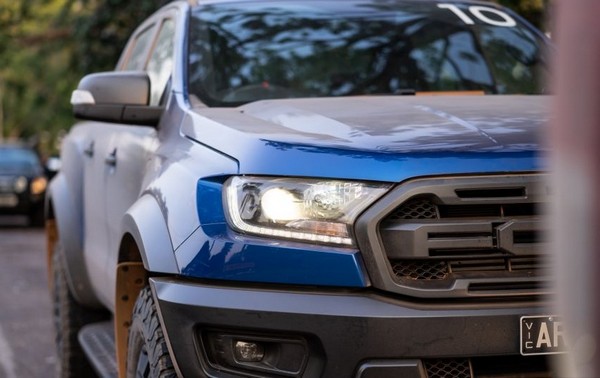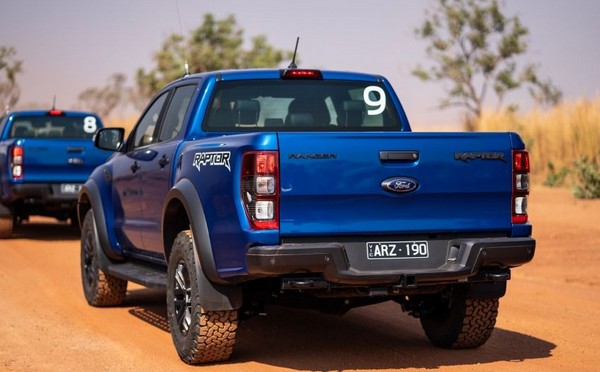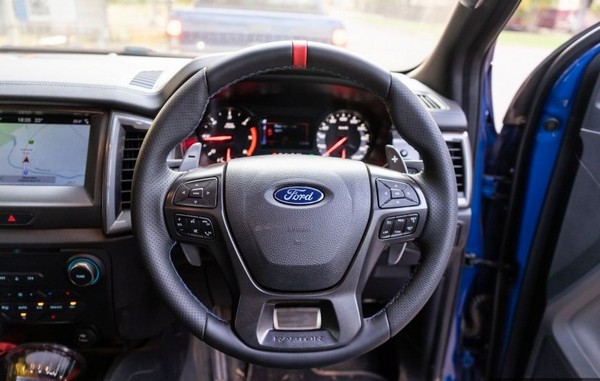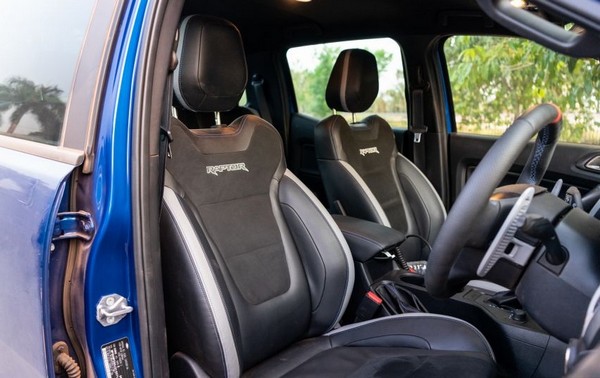 Know more about Ford Ranger Raptor 2022

The Ranger Raptor 2022 by American truck maker Ford is the brand's entry to the midsize pickup truck segment in the Philippines. It is priced in the local market at Php 2,048,000 for the sole Raptor Ranger 2.0 Biturbo 4x4 AT variant. Powering this truck is a 2.0-liter Bi-Turbo diesel engine that is capable of generating 210 hp and 500 Nm of torque. This is connected to a 10-speed automatic transmission with paddle shifters.
In terms of dimensions, the Ranger Raptor is 5,398 mm long, 2,028 mm wide, and 1,873 mm high. Other key numbers include the wheelbase at 3,220 mm and ground clearance at 283 mm. The closest competitors of this American truck in the Philippines are the Nissan Navara PRO-4X and Toyota Hilux GR Sport.
Recent posts