This Halloween, like most people, we also love telling scary stories. But for us car guys, we instead would like to share with you our list of what we think are the scariest cars ever made.
In the spirit of the season, many little guys and gals are watching, listening, reading, or even telling scary stuff. We here at Philkotse.com are just about the same. But instead of talking about the creepy ghoulies, we instead would like to share our round-up of the top-5 scariest looking cars ever made.
And yes…while many of these are not found here in the country, well actually there are some but they're just very rare, just imagine seeing one gargling its engine right behind you and once you see the details taking shape on your rear-view mirror with a waft of thick smoke. BAH!
So, without further ado, here are them beasties.
1. Buick GNX
Known fully as the Buick Grand National Experimental, it debuted back in 1987 much to the adoration of Americans. For one thing, it was in the midst of the gas crisis where American made cars became smaller and boring.
Why?
Well, for a car from that era, it made 300 horsepower and 569 Nm of torque. Buick down stated that number and so many a new owner of this black-clad monster were either frightened or were grinning from ear to ear.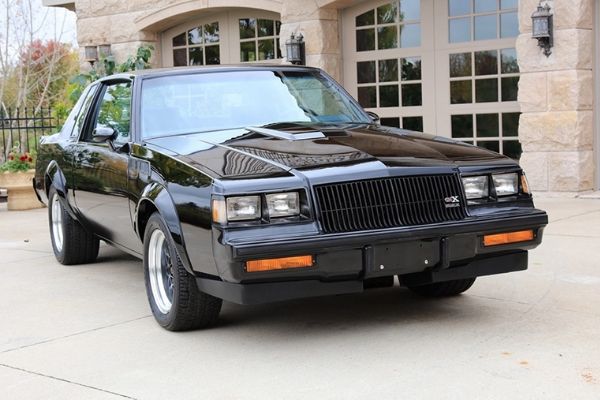 Check out this sexy beast...i mean scary beast. Ahem...
With regards to its looks. The GNX became recognizable for being clad from its wheels to its front fascia in black. A well-known car publication even called it the kind of car Vader would drive. While it's not evil per se, just seeing one drift into view from a dark smoky corner will make you jump in surprise…or excitement if you're into Buicks.
>>> Read more: Story of a haunted 1964 Dodge 330 that killed at least 14 people in the US.
2. Mitsuoka Orochi
Did it take its design cues from a shark? A fish? A guy with eyebags trying to chough out something that's stuck in his throat? Nah, it's an evil grin if we ever saw one.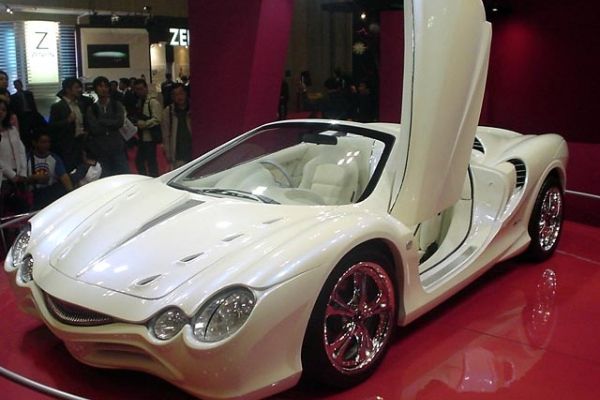 Cough Cough Cough *Grin*
Well actually, this uncomfortable-looking is supposed to take its inspiration from the Yamata no Orochi, a mythical 8-headed dragon from Japanese lore.
Mechanically, the Orochi is no slouch at all. It comes with a Lexus tranny, a brilliantly soft but still capable suspension set-up, and brakes from a Honda Legend. And according to many who have driven it, it's a comfortable ride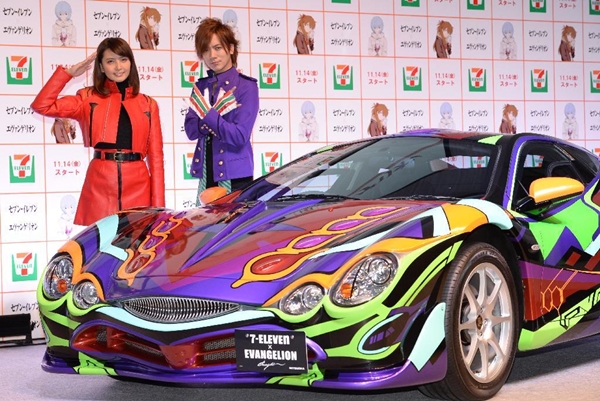 Existential crisis and teenage angst or 12 oz Slurpee. You decide
Also, another interesting thing about Orochi is its two variants. There is actually a total of six but the first two have tame names like "kabuto" or "zero". Sounds edgy and cool but otherwise tame.
The sixth variant though is…get this…called the Seven-Eleven Evangelion Limited Edition. Only one of these was built and we kinda understand what it's going for. Regardless, there's nothing scarier than combining a well-beloved franchise like Evangelion with something like "Seven-Eleven."
The other is Orochi Devilman. And you guessed it right, it was made in collaboration with the sometimes poignant but certainly mentally scarring Go Nagai, the creator of Devilaman Crybaby.
>>> Also check: Top 3 special cars with extraordinary purposes.
3. Buick Electra 1959
While the GNX is menacing but business-like and the Orochi looks like that goofy but creepy kid who likes guns a little too much, then the 1959 Buick Electra is the angriest of the bunch. It features aggressively slanted fender "eyebrows" which reminds us of the look of a man who has learned that his dog just shat on the carpet.
But we kid a bit but yeah, this one looks like it would eat you alive.  And based on what's under the hood, it looks like it can too with its 6.6 L Nailhead V8.
The default color for this car is undoubtedly black as the lighter colors like pink or yellow, while still looking good, will make for a garish looking vehicle.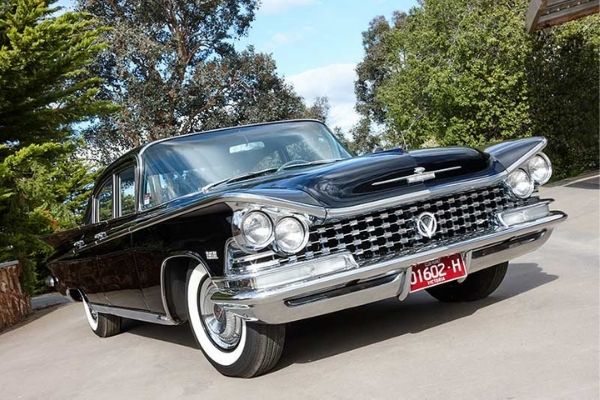 Ladies and gents, the angriest looking car ever made
>>> Have you known The Cellulose Nanofiber Concept car: A very modern car made out of wood?
4. Any 1970s sedan made by Lada
If you think that these Soviet Era vehicles are kinda cute and not scary at all, just go on Youtube and watch a couple of crash videos from Russia. Up until the present, around 5 out of 10 crash videos will involve a Lada be it 1600, the VAZ-2105 or the VAZ-2101.
So yeah, these cars are scary by virtue of being driven by complete maniacs.
As a car though, these three are known for being reliable, hardy to the point of indestructibility, and are very easy to fix. The VAZ-2101 was even given strengthened body panes and reinforced components which made it handle the harshest winters of the Soviet Union.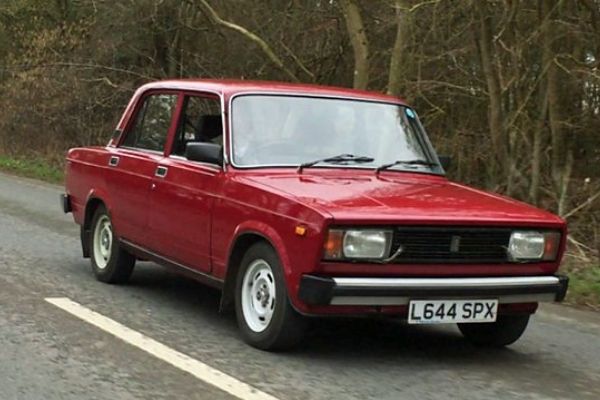 While we wouldn't mind driving one. Doing so in Russia is a different story
6. Mercedes-Benz 600
François "Papa Doc" Duvalier, Saddam Hussein, Idi Amin, Kim Jong-Un, Robert Mugabe, Mobutu Sese Seko. If you said that all these names are indeed the names of dictators then you'd be right. But in the context of this article, the common thing among these men is that they own one or two Mercedes-Benz 600.
Well sure, the car itself looks like a comfortable, spacious, ultra-luxury sedan, it did gain a LOT of infamy due to the people who owned it. People who can order the slaying of hundreds of people at once with a mere lift of a finger. So yeah…just seeing this car rolling up to you with several escorts on foot will indeed make you crap your pants.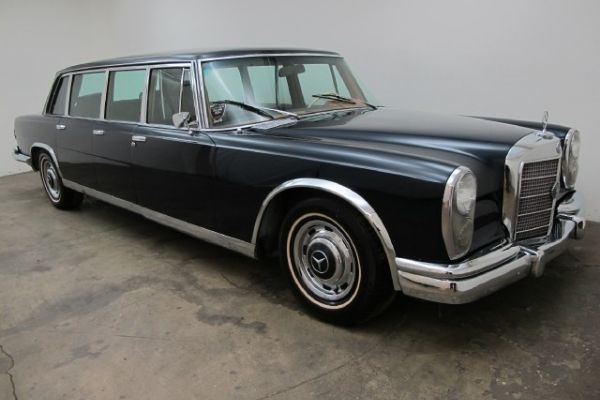 A lot of these were given bulletproof glass and panels. It figures
Do you want to have that feeling when sitting in the car of dictators? Click here to get the Mercedes-Benz 600 for the best price.
7. Toyota Century
If the Mercedes-Benz 600 is the certified car for scary people. Then its Asian, or specifically its Japanese counterpart is the Toyota Crown. Not that it's usually used by dictators, but there's a particular group of scarier people that are known to use this vehicle.
We'll give you hints: They'll cut off your pinky finger if you fail them, and if you'll put up a business within their territory, they'll collect protection money from you. They wear sharp suits, have equally sharp hair-cuts, and some might be packing equally sharp blades.
Yep, we're talking about the Yakuza.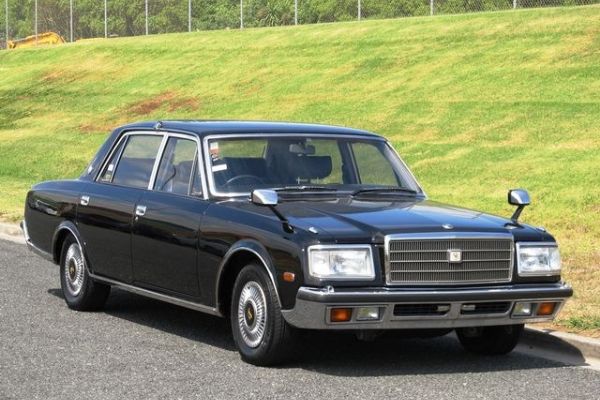 Like the guys who own it, the Crown is calm and regal looking. Don't make them angry though
Don't get us wrong though, a lot of them are actually really talented businessmen who are willing to help other people. But if you cross them, then you're in a world full of hurt. The Toyota Century for sale, especially the 2nd generation, are also certified sleeper cars courtesy of their 1GZ-FE V12 engines. Delicious.
Do you agree with the list? We sure hope so or else a Mitsuoka Orochi will eat your feet for dinner. Yeah, just your feet.


Cesar G.B. Miguel
Author