Ladies and gets, let's take a look at the very special Cellulose Nanofiber Concept car.
While most of the production and concept cars unveiled at this year's Tokyo Auto Show 2019 were from large manufacturers, there are also some interesting concept vehicles exhibiting what the future of cars and by extension car manufacturing, will look like.
And yes, it looks really cool
>>> Related post: Top 5 cars to watch out for at the Tokyo Motor Show 2019
The car made from Recycled Biomass
Made by the cooperation of 22 Japanese Universities, corporate suppliers, and research institutes, this hypercar looking vehicle is called the Nano Cellulose Vehicle. While the car looks really good inside and out, it's a platform to demonstrate the aforementioned technology, specifically how it can be used to make cars.
While the term: "Nano Cellulose" is fancy, what it comes from is actually a very earthy product; recycled agricultural waste. Now don't get this wrong as the car's doors, roof, hood, and all the body panels are made out of biodegradable biomatter namely plants, wood from dead trees.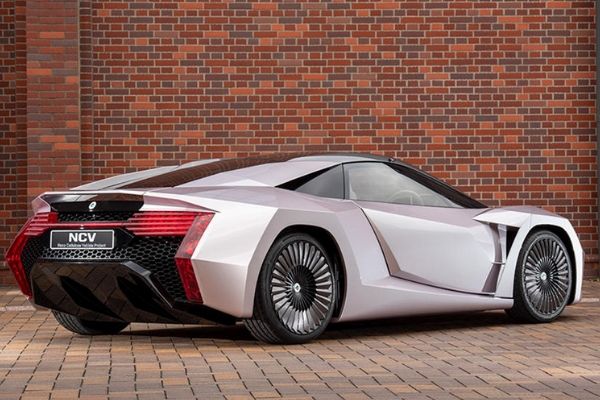 The rear end looks hella sharp. Might as well call it the "Katana" right?
How do they do it? Well unlike the wood we saw in old cars like the American 1991 Jeep Grand Wagoneer, this Japanese made concept car's nano cellulose parts were made by broken down wool pulp fibers. Those are processed down to small microscopic fragments and woven to produce cellulose nanofibers.
The result? A plastic-like material that's significantly lighter than steel but is five times stronger. That is a huge deal especially for high-performance vehicles where weight reduction is a big factor.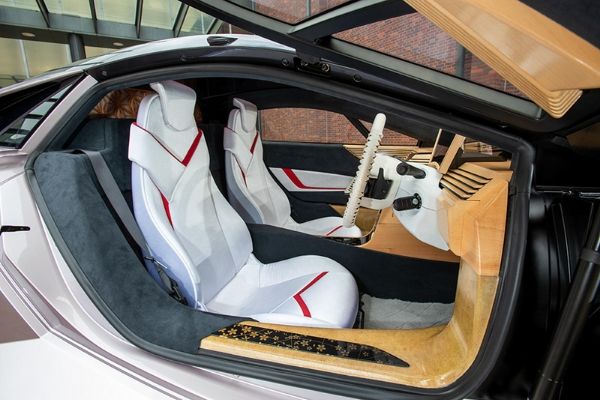 For something that's mostly made out of wood, it looks gorgeous
>>> You might like to check out: Concept car: A proof of new upcoming style
The Nanofiber car's styling
Now when it comes to the visual appeal of the nano cellulose concept car, it reminds us a lot of the new NSX in terms of proportions. As its design though, it's pretty unique. It features a very aggressive front fascia, gull-wing doors, and a blade-like rear end.
Inside, one's jaw will drop at the tasteful yet really stylish minimalist wooden dashboard and the flower-patterned kimono-wrapped seats.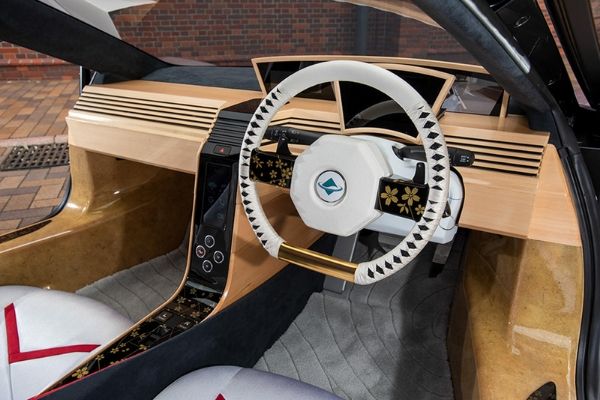 If a production vehicle gets a similar-looking steering wheel, it would be the coolest thing ever
While the materials and the exterior of the car were the stars, the nano cellulose concept car's technical details like its engine, its suspension, and other parts weren't discussed by the car's creators.
For us though, we don't mind the car being powered by a hybrid system similar to that of the new 2020 Lamborghini Sian.
For more automotive news, keep yourself updated with Philkotse.com.


Cesar G.B. Miguel
Author