The automaker claims up to 40 km/l fuel mileage in city driving.  
Peugeot premieres its new mild-hybrid system on the 3008 compact and 5008 midsize crossovers, with a view to offering the technology on other models in the future.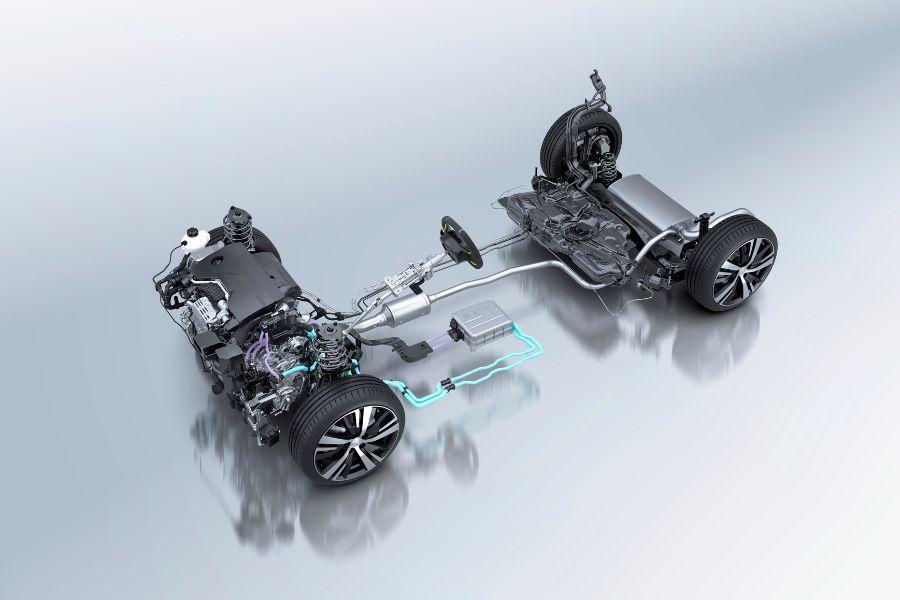 Peugeot has a new addition to its lineup of electrified powertrains
The French automaker in a statement that this latest addition will complement its extensive lineup of electrified powertrains. This includes plug-in hybrids, pure electric, and fuel cell models. The new power unit replaces the current PureTech 130 EAT8 engine.  
Peugeot's 48-volt mild-hybrid setup will have a 1.2-liter PureTech 3-cylinder gasoline engine with variable geometry turbocharging at its heart, capable of raising 136 horsepower and 230 Nm of torque. This works in concert with a new 6-speed dual-clutch transmission, integrating an electric motor rated at 28 horsepower and 55 Nm of twist.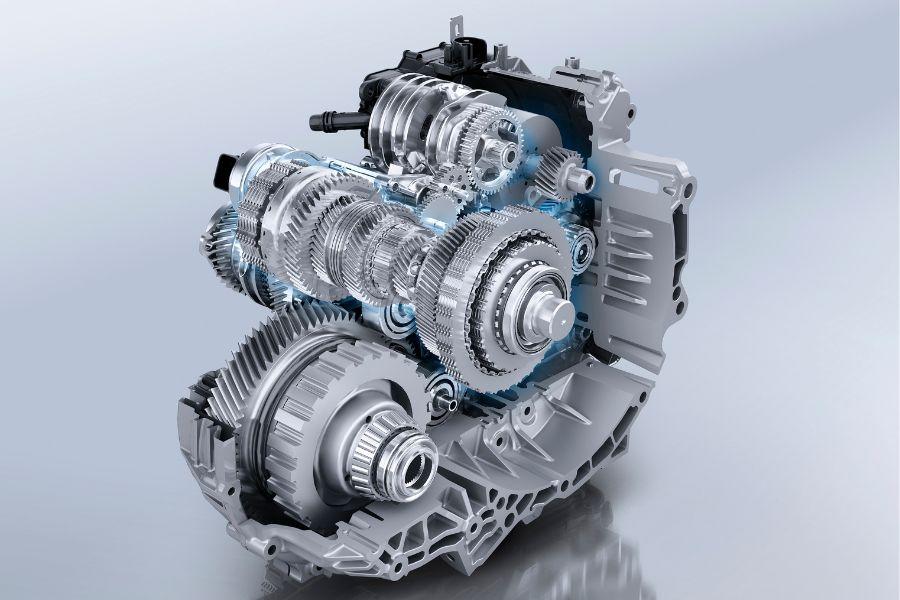 The dual-clutch transmission will have electric assist
Powered by a rechargeable lithium-ion battery located under the driver's seat, the permanent magnet synchronous motor allows 100 percent electric drive for low torque requirements, producing zero emissions in short city drives and maneuvers. A belt-starter motor is also included to allow quick restarts of the engine via the accessory belt. 
The driver can keep tabs on the mild-hybrid system's operation through the Peugeot i-Cockpit digital display. Apart from a blue speedometer indicating 100 percent electric driving, it also shows system energy flow, battery charge level, operating status through a power meter, and percentage of distance traveled in electric mode.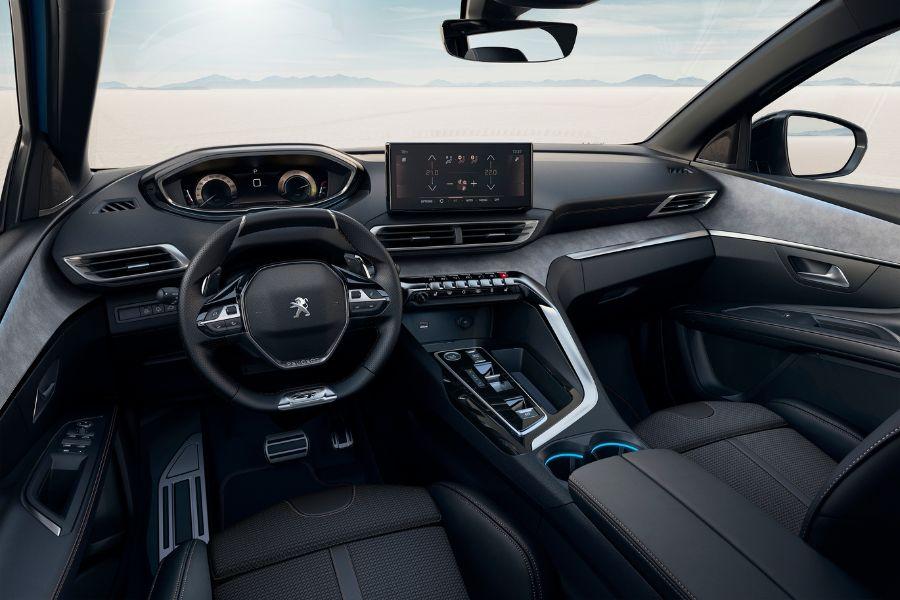 Drivers can monitor the powertrain's status via the i-Cockpit display
In everyday driving, the combustion engine and electric motors work together or separately to maximize fuel consumption. Under heavy acceleration, the electric motor assists the engine by providing more torque, switching to generator mode for recharging the 48-volt battery during deceleration.     
Peugeot touts up to 15 percent less fuel consumption compared to a non-electrified combustion engine equivalent, translating to 40 km/l in city driving alone. This is especially since the mild-hybrid powertrain can be driven exclusively with electric power more than half the time.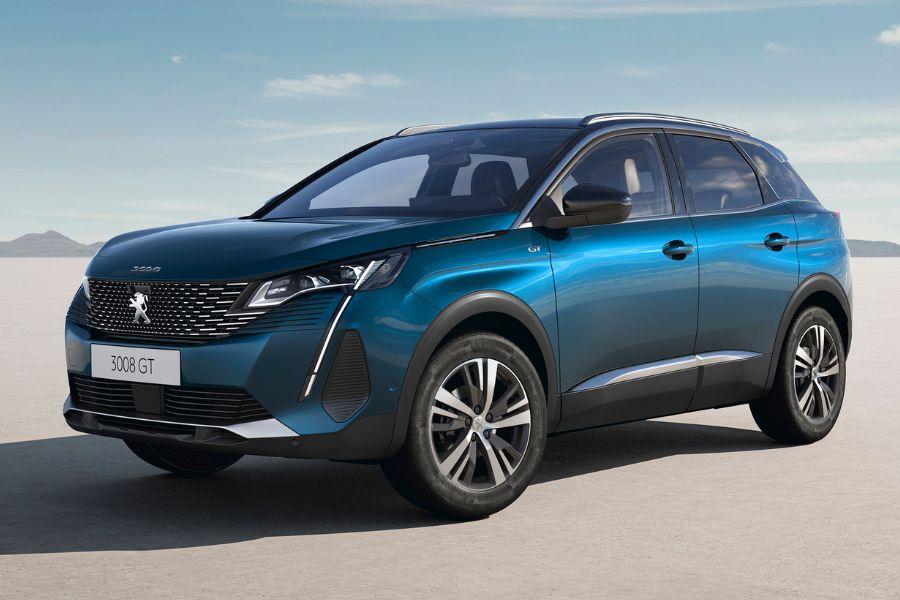 Peugeot will start offering the mild-hybrid powertrain to the European market this year 
In addition to the powertrain, the 3008 and 5008 will also have an audible warning system that warns other road users of the vehicle's presence. Both models will be produced at Peugeot's Sochaux plant in France and offered in Europe by the second quarter of this year. 
Learn about more efforts toward electrification at Philkotse.com.  

Know more about Peugeot 3008 2023

The 2023 Peugeot 3008 Philippines is a five-seater compact crossover SUV. Under the hood is a 1.6-liter inline-4 gasoline engine equipped with a twin-scroll high pressure turbocharger. It is then paired with a six-speed automatic gearbox. With that setup, the 3008 can produce up to 165 horsepower and 240 Nm. Power is then sent to its front wheels.
Size-wise, the Peugeot 3008 has a length of 4,510mm, a width of 1,850mm, and a height of 1,628mm. It also has a wheelbase length of 2,730mm, and a ground clearance of 198mm.
As of 2023, Peugeot 3008 price in the Philippines amounts to Php 2,090,000 for the lone 1.6 Turbo AT variant. The lowest monthly amortization for this model is at Php 25,191 over a 60-month contract with 50 percent downpayment.
Locally, the 3008 competes against the Hyundai Tucson, Toyota RAV4, Honda CR-V, and the Kia Sportage, among others.

Joseph Paolo Estabillo
Author