It was built with minimal mods, but it does pack more power.
Modifying and creating awesome machines is as universal as electricity. Pickup trucks in particular are popular platforms to work on, since these come with a lot of road presence, and very versatile.
For some select few, they favor turning their trucks to road-oriented beasts with a lowered suspension and more control. For this dude from Indonesia however, he turned his Nissan Navara NP300 into the ever-popular, but still monstrous-looking lifted truck build. 
Monster Navara NP300 Modified | 22 inch 220HP
Thanks to Galeri Kereta, a car-oriented Malaysian Youtube channel, we got to ogle this build. As you can see from the video, the truck has been given a "pre-runner" type look.
The front bumper was given a nip and tuck, and it was fitted with 22-inch wheels that are wrapped in 33.0-inch tires. The said tire setup is coupled with a significant offset, which completes the truck's lifted, muscular stance.
>>> Related: 2021 Nissan Navara packs twin-turbo diesel in Thailand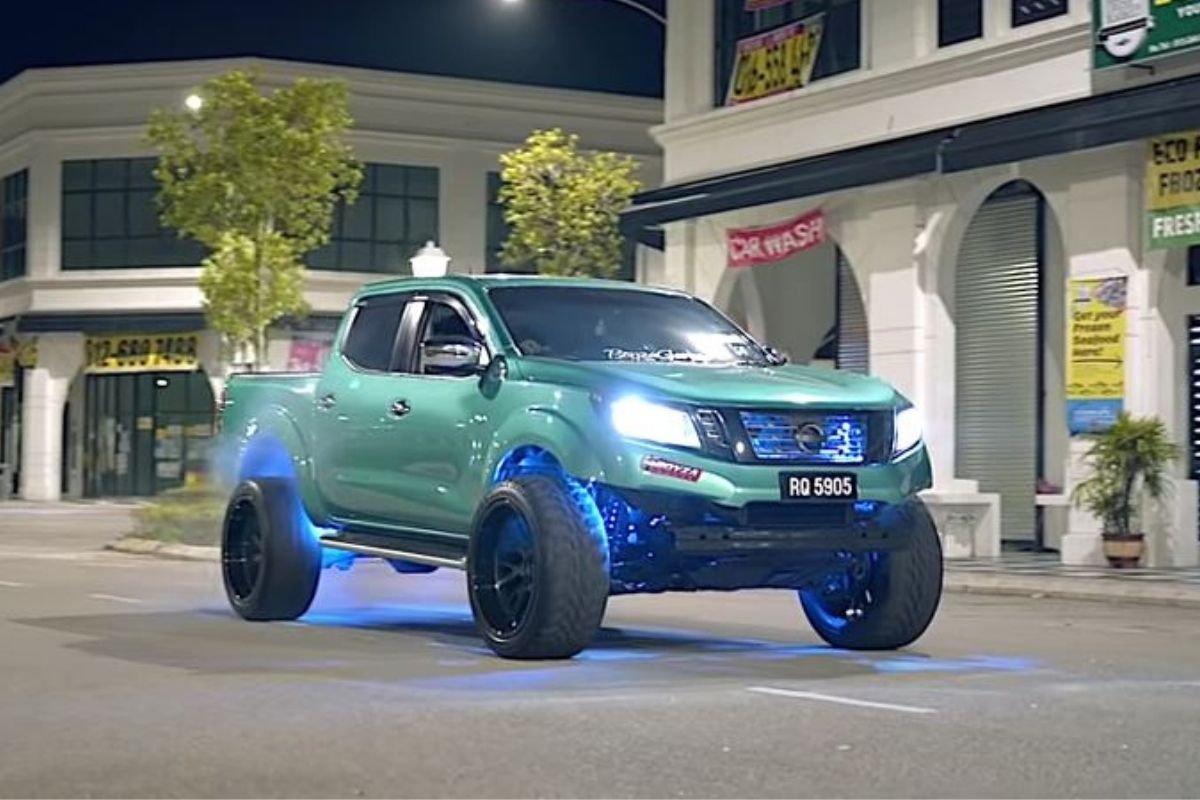 Look at that stance. It's very reminiscent of a pre-runner right?
To our surprise, however, the truck still rides on its stock suspension. It does have a 2.0-inch body-lift kit, and the owner expressed his desire to give the thing a proper suspension-lift kit in the future. Each wheel well also comes with a LED lighting that matches the truck's body color. 
As for what's under its hood, this mean-looking Navara doesn't have much in terms of modifications. The owner did give it a more compact pod-type air filter, and a Prospeed ECU bumping up the truck's output to 226 horsepower. With that kind of power, the said truck can definitely take off.
It can also do burnouts too. In stock form, the top-spec NP300 Navara's 2.5-liter diesel turbodiesel can make up to 190 horsepower and 450 Nm of torque.
>>> Related: 2021 Nissan Navara: Expectations and what we know so far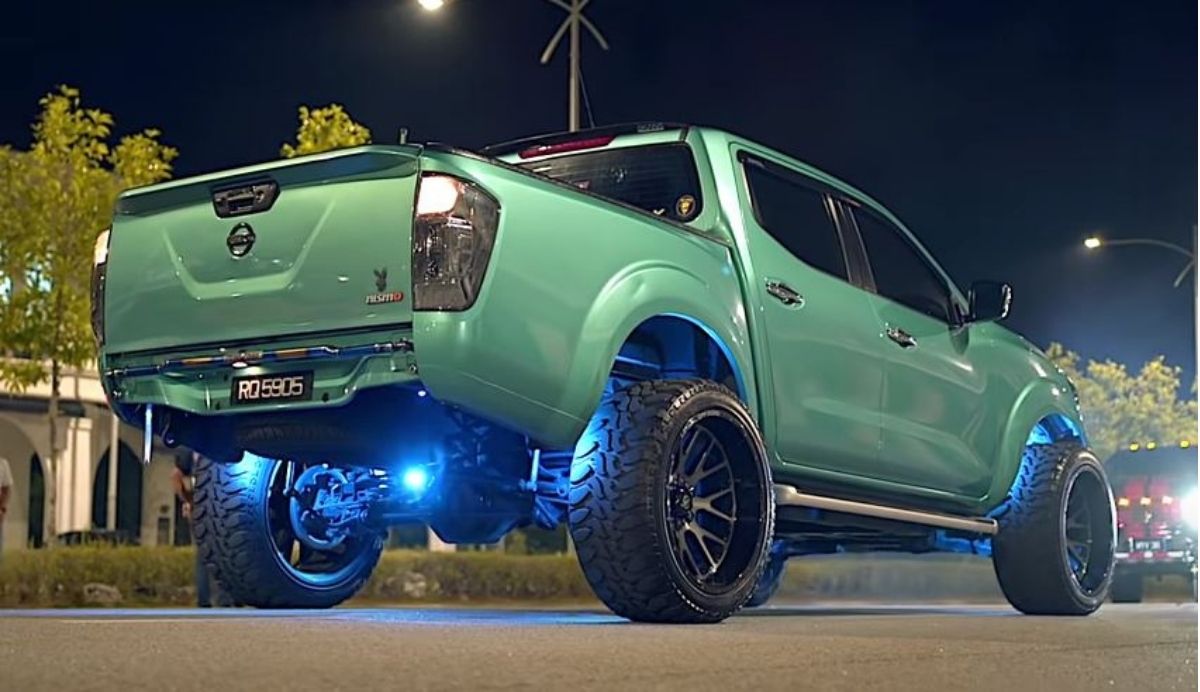 A view of the said truck from the rear
Overall, it's an awesome build that might provide some of your current Navara owners an idea or two. Moreover, the said build is a testament to Nissan's build quality since it uses most of the truck's stock components after all.
For the latest automotive industry news and car reviews, keep it here on Philkotse.com.
Know more about Nissan Navara 2021

<p>The Nissan Navara is one of the most reliable midsize pickup trucks that is used in Europe, South Africa, Australia, New Zealand, and Asia. It is known for its modern and muscled physique packed with innovative features. Whether you use it daily going to work or to transport a good number of goods in rural or urban areas, this versatile workhorse can truly perform. The new facelifted model comes with a bolder front end, which gives it a more commanding presence. It is also integrated with updated tech and safety features.</p>

Cesar G.B. Miguel
Author