Some markets just have all the luck.
In the Southeast Asian region, Thailand is known as the home of the pickup truck. The country accounts for more than 70 percent of production and 30 percent of global sales, second only to the United States.
Built for both private and business use, there's no vehicle more versatile for Thais than the pickup, and they have no shortage of choices to choose from.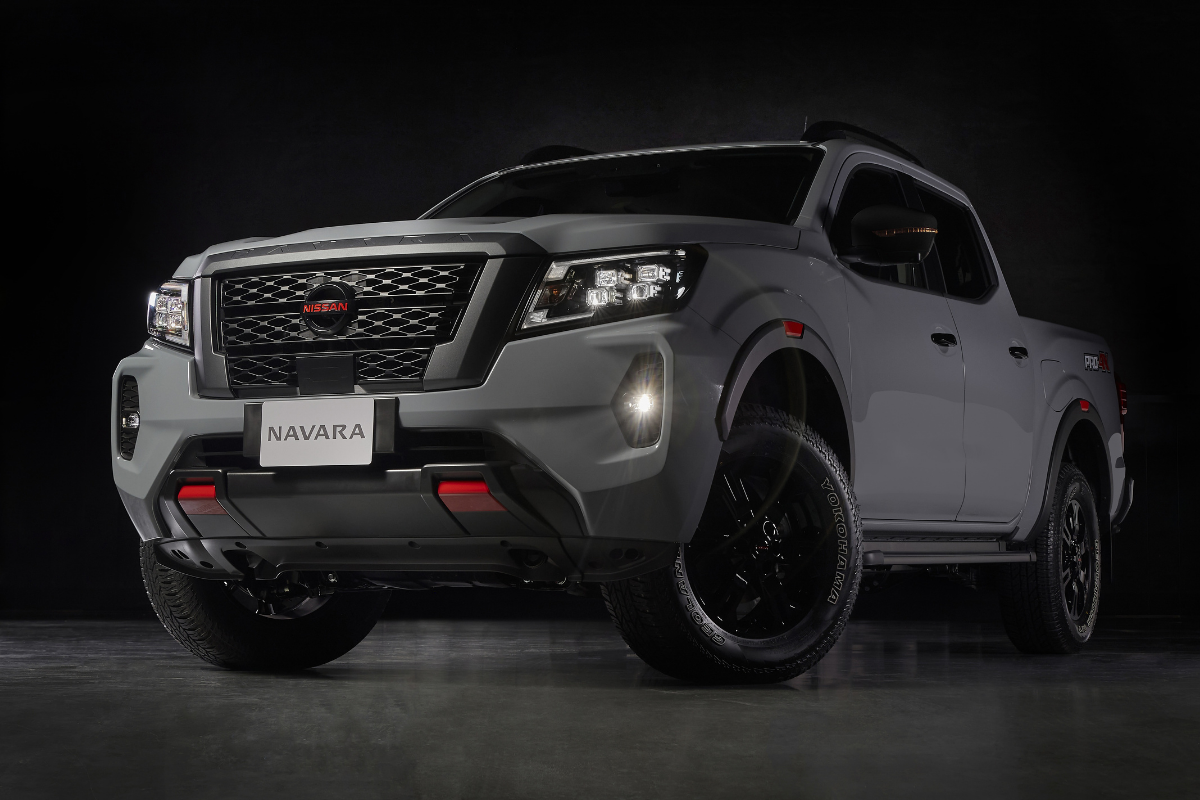 The 2021 Nissan Navara is now for sale in Thailand
>>> Related: 2021 Nissan Navara: Expectations and what we know so far
It comes as no surprise then that Thai customers always get the most complete and drool-worthy feature set on their rigs. For the 2021 Nissan Navara, this means that the most powerful engine in the lineup gets to roar on Thai roads.
We're talking about a 2.3L twin-turbo diesel mill that yields 190 hp and 450 Nm of torque, working with a 7-speed automatic gearbox. There's a good chance that this engine will be under the hood of the Philippine-spec version.
In this scenario, the Nissan Navara could be the third pickup in our market to offer two scrolls on its oil burner, after the Ford Ranger Wildtrak and Raptor.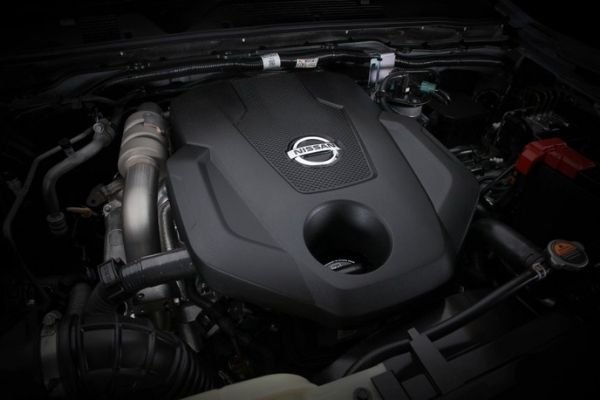 A 2.5L single-turbo diesel is still among the engine choices for the new pickup
If that much power sounds a little excessive for you, the 2021 Navara also comes with slightly tamer 2.3L and 2.5L single turbo diesel engines, each making 163 hp and 403 Nm of torque. These are mated to either a 6-speed manual or 7-speed automatic transmission. 
Apart from the revised exterior as well as interior and tech upgrades, the 2021 Nissan Navara also comes with PRO-2X and PRO-4X variants, a first for the nameplate.
These are exterior upgrade packages for the 4x2 and 4x4 variants respectively, featuring black grilles and 17-inch alloy wheels with all-terrain tires, as well as suspension upgrades. A black interior is also standard, embellished with the PRO-4X emblem on the leather seats.
>>> Related: 2021 Nissan Navara Old vs New: Spot the differences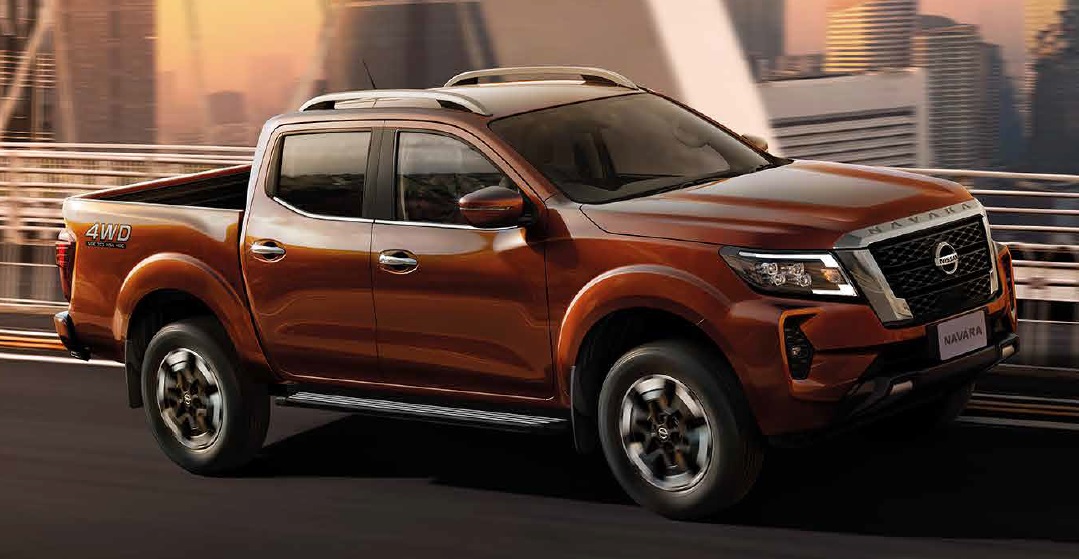 The new model hits overseas markets by 2021
Once the 2021 Navara hits overseas markets next year, we hope that Nissan places the Philippines high on its list, given our proximity to Thailand. After all, that would be the neighborly thing to do.
Pick up more relevant updates on most-anticipated models at Philkotse.com.
Know more about Nissan Navara

The Nissan Navara is one of the most reliable midsize pickup trucks that is used in Europe, South Africa, Australia, New Zealand, and Asia. It is known for its modern and muscled physique packed with innovative features. Whether you use it daily going to work or to transport a good number of goods in rural or urban areas, this versatile workhorse can truly perform. The new Nissan Navara is offered in 14 variants all fully equipped to assist your specific needs. It comes in Alpine White, Brilliant Silver, Galaxy Black, Savanna Orange, and Riptide Blue.

Joseph Paolo Estabillo
Author
Joseph has been a member of various car clubs since he got his driver's license in 2004 – old enough to remember riding in taxicabs with analog meters, but his fascination with cars goes way back. After nearly two decades of working in broadcast media, he shifted gears by coming on board as Philkotse's first Filipino member and staff writer in 2017.
Apart from his role in Philkotse, Joseph has written episodes for Drive, which has been airing on CNN Philippines for five seasons running. He has also delivered content for various car dealerships based in the U.S., spanning multiple brands such as Alfa Romeo, Maserati, Jeep, Dodge, among others.
Keeping his hopes high and his revs low, he dreams about owning a Kei car when he retires. Hates slow parkers.