Half a million units of the EV have rolled off the showrooms globally.
The LEAF electric car from Japanese automaker Nissan is among the most recognizable electric vehicles (EV) in the world, previously holding the title of the world's top-selling plug-in electric car until it was unseated by the Tesla Model 3 early this year.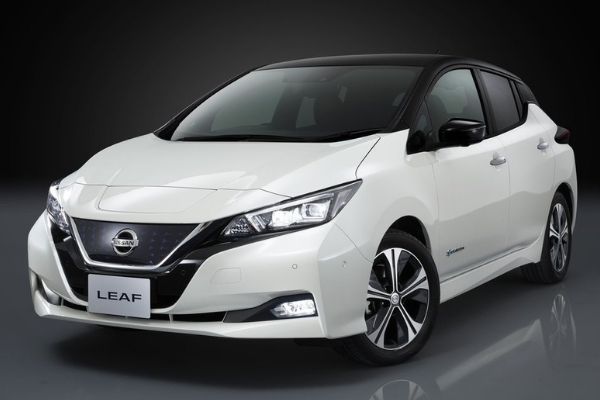 If only all-electric vehicles looked as sharp as the Nissan LEAF
Just recently, the LEAF marked two significant milestones: celebrating 10 years since its introduction and having delivered 500,000 units across 59 markets globally.
Nissan launched the LEAF in 2010, seeking to make the EV more appealing to mainstream drivers by using a five-door hatchback design. The first-generation LEAF was reported to have an extremely high-reliability rate in Europe for 2015, with only three battery failures out of 35,000 units sold.  
The new Nissan LEAF: Simply Amazing
Now on its second generation, the LEAF is manufactured in the U.S. and the U.K., apart from its home market of Japan.
Nissan has transformed the five-door hatchback from a simple city commuter to a more versatile vehicle by increasing the EV's battery capacity, resulting in improvements to its performance and efficiency.
>>> Related: This is not your typical Nissan LEAF EV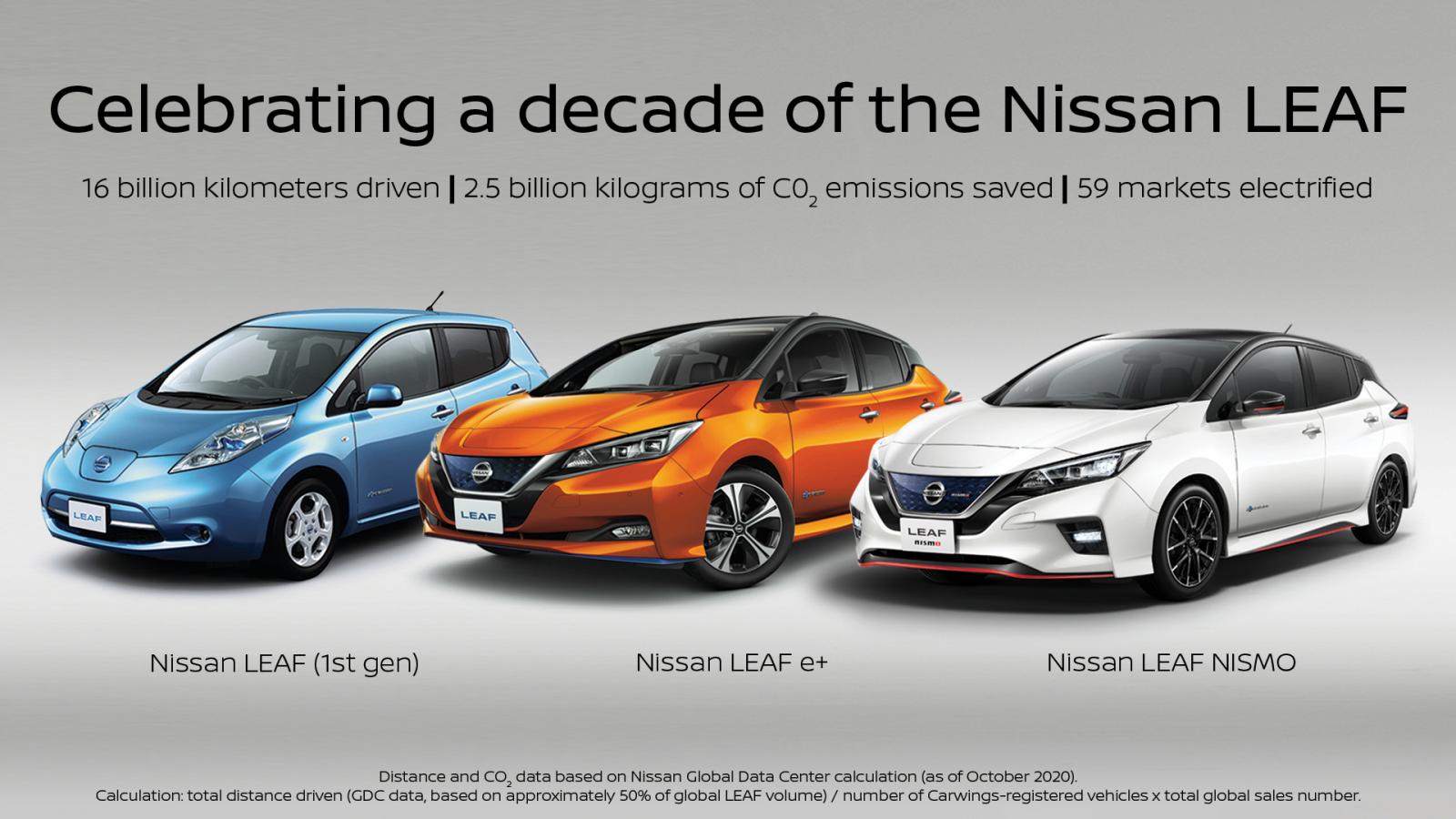 The LEAF has received numerous awards both in Japan and overseas
Based on data from Nissan as of October 2020, Nissan LEAF owners have collectively traveled a total of 16 billion km. worldwide. With the LEAF's zero emissions, this has prevented more than 2.5 billion kg. of carbon dioxide from being released into the atmosphere.  
"In marking these milestones, we firstly want to express our appreciation to all the customers who have come on this electrifying journey with us," said Nissan President and CEO Makoto Uchida. "By switching to electric mobility, customers around the world have brought us all closer to a more sustainable and resilient society."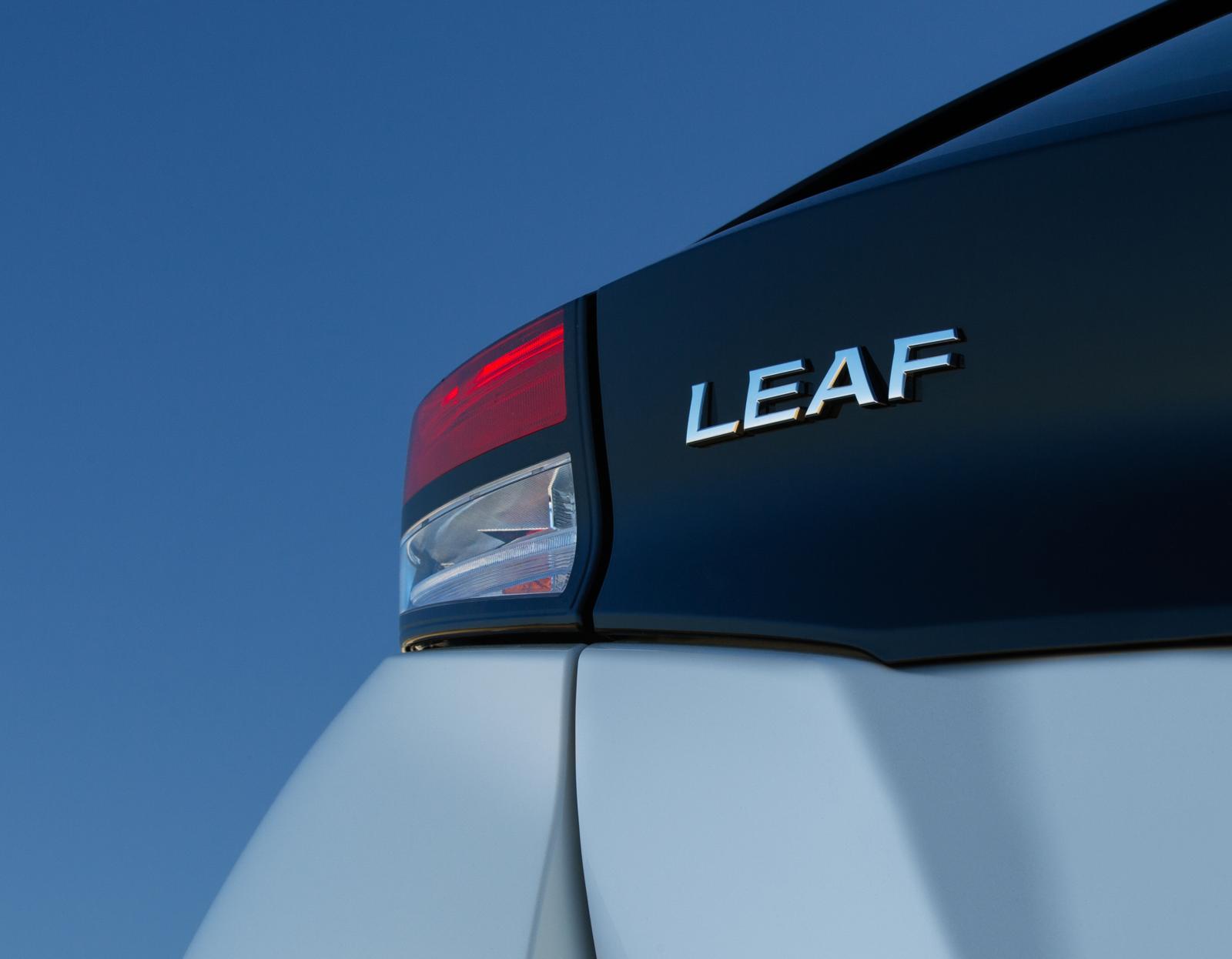 We wonder what the next 10 years will hold for the nameplate
>>> Related: Nissan to join 2020 Philippine Electric Vehicle Summit with the LEAF
He credits the model's achievement to the hard work of Nissan's employees, suppliers, and dealers around the world. "Together, we're working to broaden the options for EV and electrified vehicle adoption so that more people can enjoy the benefits of electric driving."
Recharge your automotive knowledge with our up-to-date content at Philkotse.com.
Know more about Nissan LEAF 2021

<p>The Nissan LEAF is an electric-powered five-door hatchback fitted with a wide array of advanced features for modern-day driving. It is one of the best-selling electric vehicles globally, featuring a 311 km maximum range. It features a sporty exterior detailed with the latest innovations. Inside, it is equipped with a wide array of comfort and convenience features. Nissan Philippines is offering the LEAF at Php 2,798,000. Available colors for the 2021 Nissan LEAF with the two-tone blacked-out roof include Pearl White, Vivid Blue, Gun Metallic, and Magnetic Red.</p>

Joseph Paolo Estabillo
Author