Mark your calendars: Nissan to launch production-spec Ariya SUV on July 15
Could the production-spec Ariya SUV live up to the concept car version?
Nissan is all set for the online reveal of the production-spec Ariya SUV on July 15 at 1:00 p.m. Philippine time. Based on the teaser video that Nissan released, the production-spec Ariya SUV looks similar to its concept car sibling that was first introduced during the 2019 Tokyo Motor Show.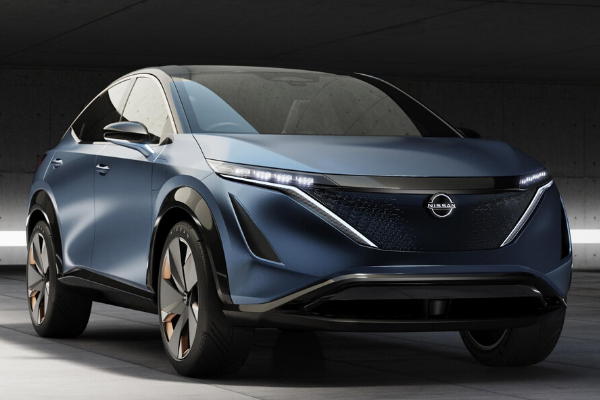 The Ariya is Nissan's first all-electric SUV
Well, that's quite expected because Nissan is a car brand that makes an effort in keeping its production-spec cars look as similar as possible to its concept car counterpart. As what we've shared before, Nissan has a notable track record in making its concept car to an actual production vehicle. 
One of the many examples we can note is the Nissan Xmotion concept, which was shown off at the 2018 North American International Auto Show. The said concept was the design inspiration that Nissan used for the 2021 Nissan X-Trail.
Moreover, the Resonance concept that debuted in 2013 was the first time that Nissan showed its now popular V-Motion grille, and boomerang shaped headlights. See what we're talking about? Nissan has a good track record in turning its concept cars to an actual production-spec vehicle.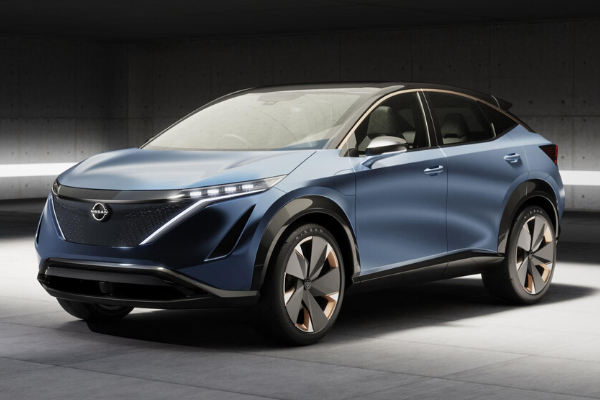 Expect the Nissan Ariya SUV to be sharp-looking and sleek
>>> Related: Here's your first look at Nissan's future lineup from A to Z
Going back to the Ariya, it is set to be Nissan's first all-electric SUV that comes with wide front fenders, slim LED headlights, and an overall sleek yet sharp appeal. The production-spec Ariya could also be fitted with an illuminated Nissan emblem, which is not a new sight in the Philippine market since BYD has its car's emblem illuminated in red.
The thing that we're actually looking forward to seeing is the grille of the Nissan Ariya. This is because the concept version is equipped with what Nissan calls the "front shield," which replaces the traditional grille design that we know, according to the Japanese automaker. And oh, Nissan also said last year at the Tokyo Motor Show that the Ariya will not look like a traditional SUV since it will feature a new body design.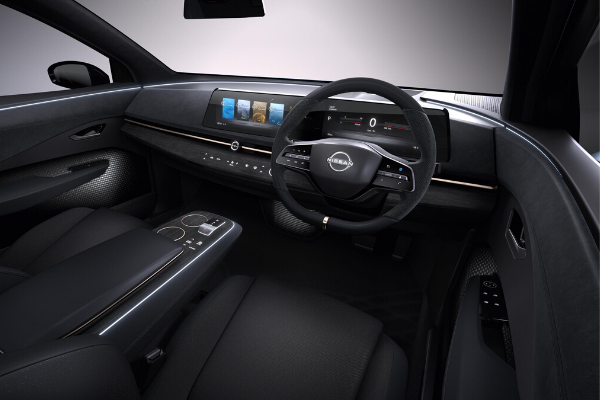 Now that's a sleek and futuristic interior theme
>>> Related: Nissan wants to remind us that it turns concept vehicles into reality
Aside from the grille, we're also curious on how the production-spec Ariya's interior looks like. The interior cabin of the concept version looks sleek and futuristic.
Nissan said that it has integrated the concept version with an intuitive technology, which includes a virtual personal assistant, and a smart route planner. These two techs allow the Ariya concept to adapt seamlessly into the driver's daily life. 
The online debut of the Ariya SUV will be on July 15. It will be broadcasted globally from the Nissan Pavilion in Yokohama, Japan via
The Nissan Next
.
The launch event will also have Nissan CEO Makoto Uchida, COO Ashwani Gupta, and Senior Vice President for Global Design Alfonso Albaisa, among others.
Visit Philkotse.com to read more stories about the automotive industry.
Author
Martin is a B.A. English Studies-Literature graduate from the University of the Philippines and the Content Editor of Philkotse. Aside from his interest in cars, he loves to read crime-thriller novels, play basketball (note: video game only), eat tapsilog, and go for random road trip adventures.