This will improve La Union's overall beach adventures.
I. The new bypass road in La Union is now underway
At this point in time, the country is constructing roads more than ever. These roads can help move traffic way faster which can also benefit the country's economy.
The reason for this incredible movement by the Philippine government is its program called the 'Build! Build! Build! (BBB).' The program aims to usher the "Golden age of infrastructure" in the country. Overall, the BBB program is estimated to cost around Php 8 trillion to Php 9 trillion from 2016 to 2022.
One of the latest projects the BBB program commenced is a new bypass road situated in La Union. The Department of Public Works and Highway (DPWH) Secretary Mark A. Villar said that the travel time between Bauang to San Juan will be reduced by a total of 50 percent.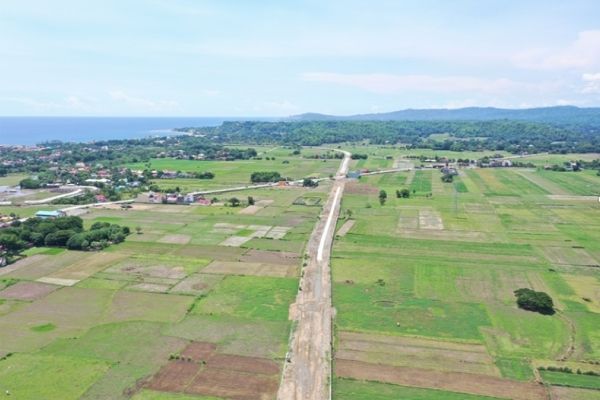 The new road will address the rising popularity of La Union
"We are constructing the Bauang – San Fernando – San Juan Bypass Road that will cut the one-hour travel from Bauang via Manila North Road to just thirty minutes," said DPWH Secretary Mark A. Villar.
DPHW said that the bypass road projects start at Barangay Payocpoc Norte and traverses barangays of Calumbaya, Buy-otan, Central East, Acao, Lower and Upper San Agustin in Bauang towards Barangays Sibuan-Utong, Birunget, Langcuas, Camansi, Namtutan, Dallangayan Este, Saoay, and Abut in San Fernando City and then to Barangays Dinanum, Lubing, Casilagan, Ili Sur, Ili Norte, Cacapian, Talogtog, Sinapangan, and finally ends at Barangay Taboc in San Juan, La Union.
The project consists of four lanes 22.19-kilometer bypass road including six bridges with a total length of 1,281 lineal meters. Three contract packages were already completed with a total of allocation of Php 570 million.
Once constructed, the economy of La Union is expected to boost as said by Secretary Mark Villar. The surfing town of San Juan will now be more accessible to the people from the Metro.
"This road network is expected to facilitate convenient land travel and will eventually give a boost to the province of La Union as the heart of agri-tourism in Northern Luzon," Secretary Mark Villar added.
The new La Union bypass road will also install cross and lateral drainage, slope protection works, shoulders with bicycle lanes, and provision of pavement markings and signage.
>>> Related: Take a look at the gorgeous, newly-opened Sorsogon Coastal Road
II. Why it is ideal to visit La Union
Aside from the new bypass road, La Union is one of the fastest emerging beach destinations in the country. La Union is famous for the beach town of San Juan, also known as the surfing capital on this side of North Luzon.
The new bypass road will surely make your stay more convenient and more memorable as more places can be visited. One of the many reasons why people love to travel to La Union is the overall vibe it gives. Some say that La Union is the best place for you to witness the sunrise, as well as the best place for you and your friends to spend the weekends.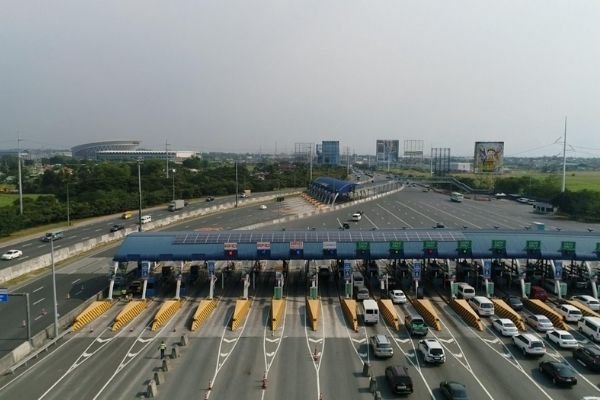 Always top up to avoid inconvenience
If you ask somebody who has gone to La Union, they will likely say that La Union can go head to head with the country's pride Boracay. Some even prefer La Union over Boracay. 
If you are planning to visit La Union, be sure to get your EasyTrip RFID as soon as possible. The Department of Transporation (DOTr), through the TRB (Toll Regulatory Board), will soon implement a cashless transaction in all tolls in the country.
EasyTrip RFID includes toll operators such as the NLEX, SCTEX, CAVITEX, and CALAX. You are likely to drive through NLEX and SCTEX when going to La Union so you better start installing an RFID in your car. The EasyTrip RFID can also be availed of via e-commerce platforms such as Lazada and Shopee.
III.  Four places to visit while in La Union
You would surely maximize your time in La Union once the construction of the new bypass road is complete. With that being said, here are some famous places you can visit in La Union.
1. Bauang Beach
Bauang Beach is one of the first beaches you would arrive at when coming from Metro Manila. It is located in the town of Taberna in the province of La Union. If you are longing for a sunset view, then you might want to visit this beach as it hosts a long stretch of fine sand.
You can avail of water activities such as surfing and snorkeling. Bauang Beach is also known for its lively nightlife so it is best to tag your friends along with you.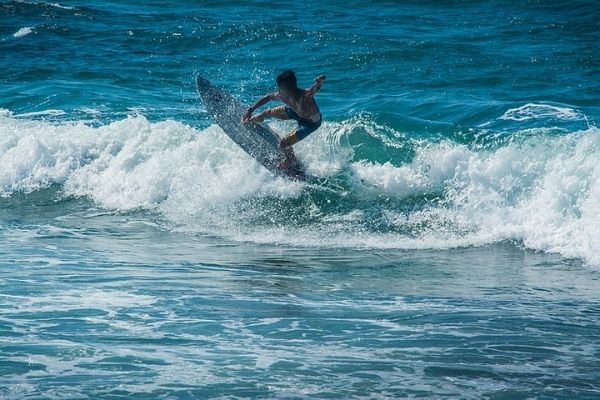 Is San Juan beach already better than Boracay? [Photo: Emman Asuncion Foronda]
>>> Related: 10 beaches near Metro Manila you can visit after quarantine
2. San Juan
If you ask anybody, they would say that San Juan hosts the best beach spots you can find in La Union. It is considered as the Surfing Capital of the North and will soon be more accessible thanks to the new bypass road.
If you happen to drop by San Juan, then might as well avail of surfing services. Renting a surfboard will cost you Php 200 per hour. On the other hand, renting a surfboard with an instructor will cost you Php 400 per hour. You can also rent a surfboard for a half-day rental for Php 500.
3. Tangadan Falls
Another water adventure you can experience in La Union besides surfing can be found in Tandagan Falls. It is located in the town of San Gabriel and is one of the most famous spots in La Union.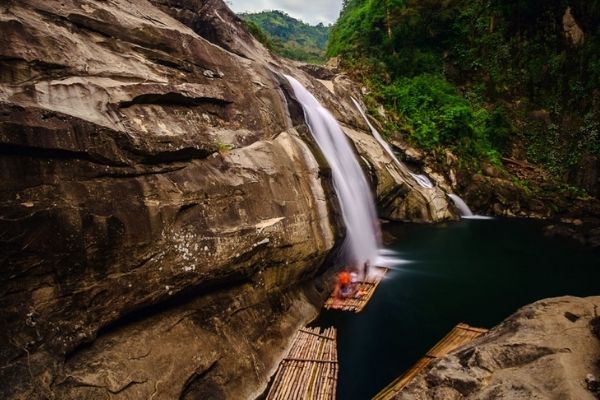 Cliff diving here sure is a story to tell [Photo: La Union Tayo!]
You can enjoy various activities such as cliff diving and trekking. The Tangadan Falls is definitely a place to visit for those who want heart raising adventures. The trekking experience will take you around an hour to get to the waterfalls.  
4.  Ma-Cho Temple
After long and tiring water activities, you can drop by the Ma-Cho Temple. It is located in the elevated area of Barangay II, San Fernando, La Union. The Ma-Cho Temple is built by Filipino-Chinese devotees way back in 1977.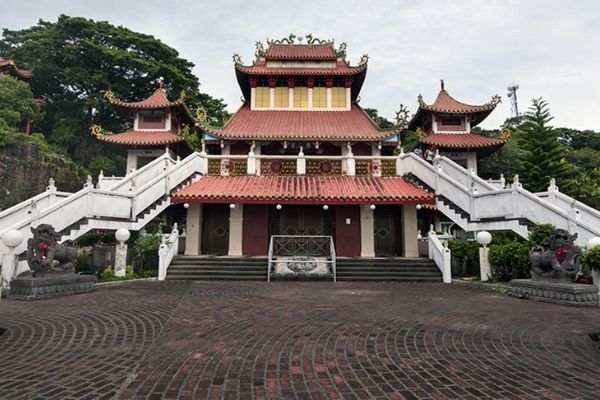 Take a break from the city life here [Photo: La Union Tayo!]
Have a traditional and majestic Chinese experience in the Temple. Of note, strict rules are implemented in the temple. Visitors are expected to respect the temple as it is considered a holy place.
Here at Philkotse.com, we value your interest in the automotive industry. Visit our website to find out more.

Rex Sanchez
Author